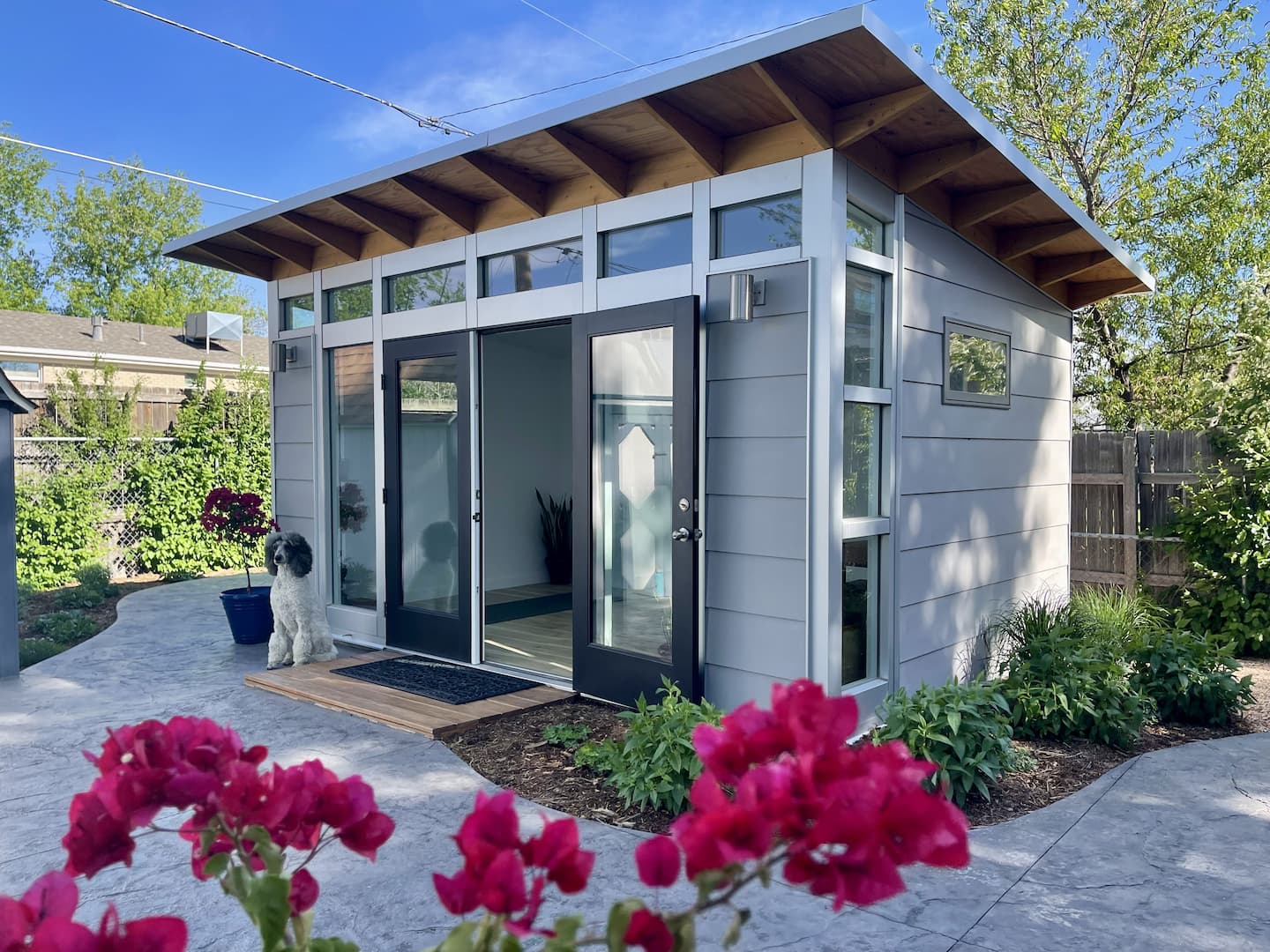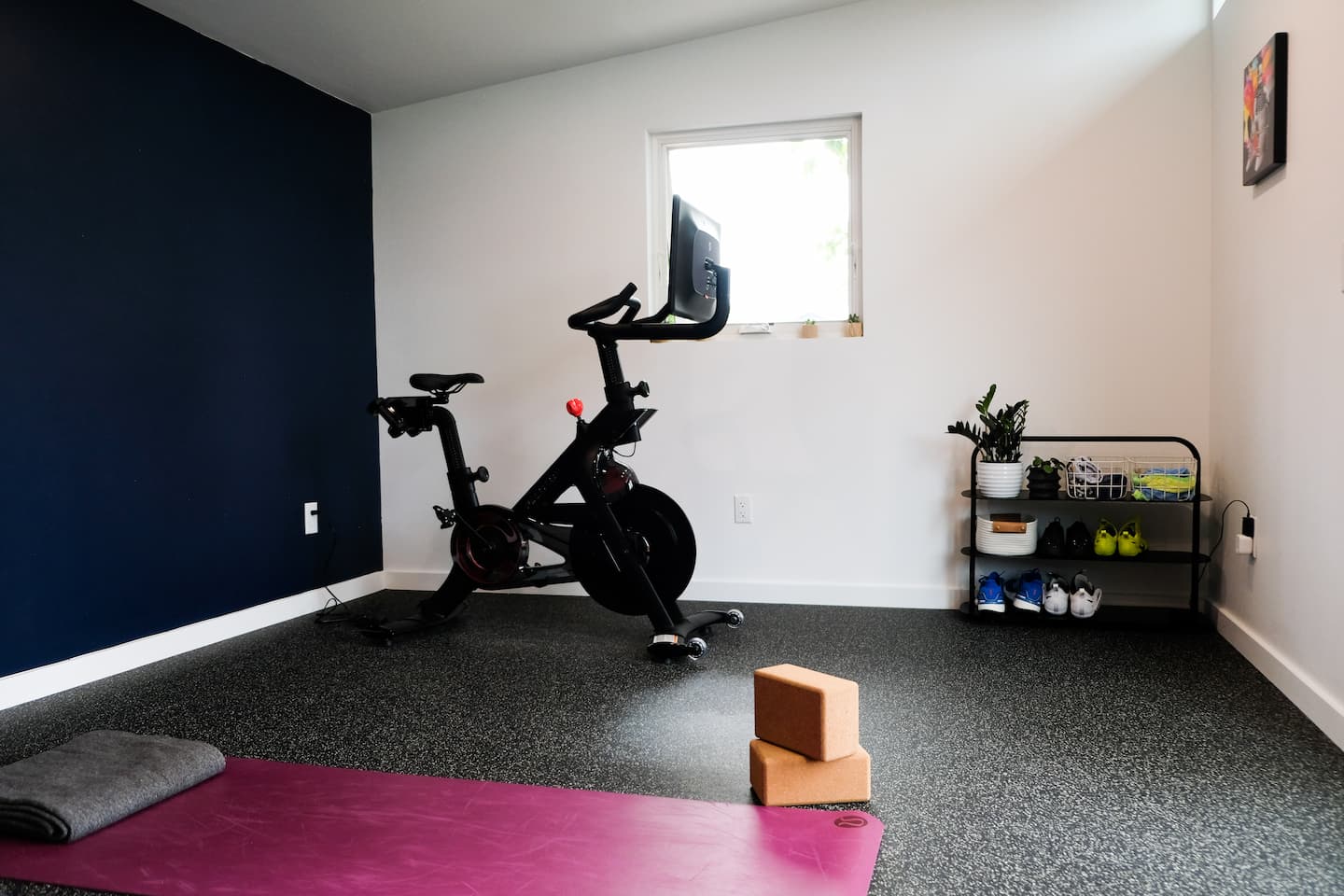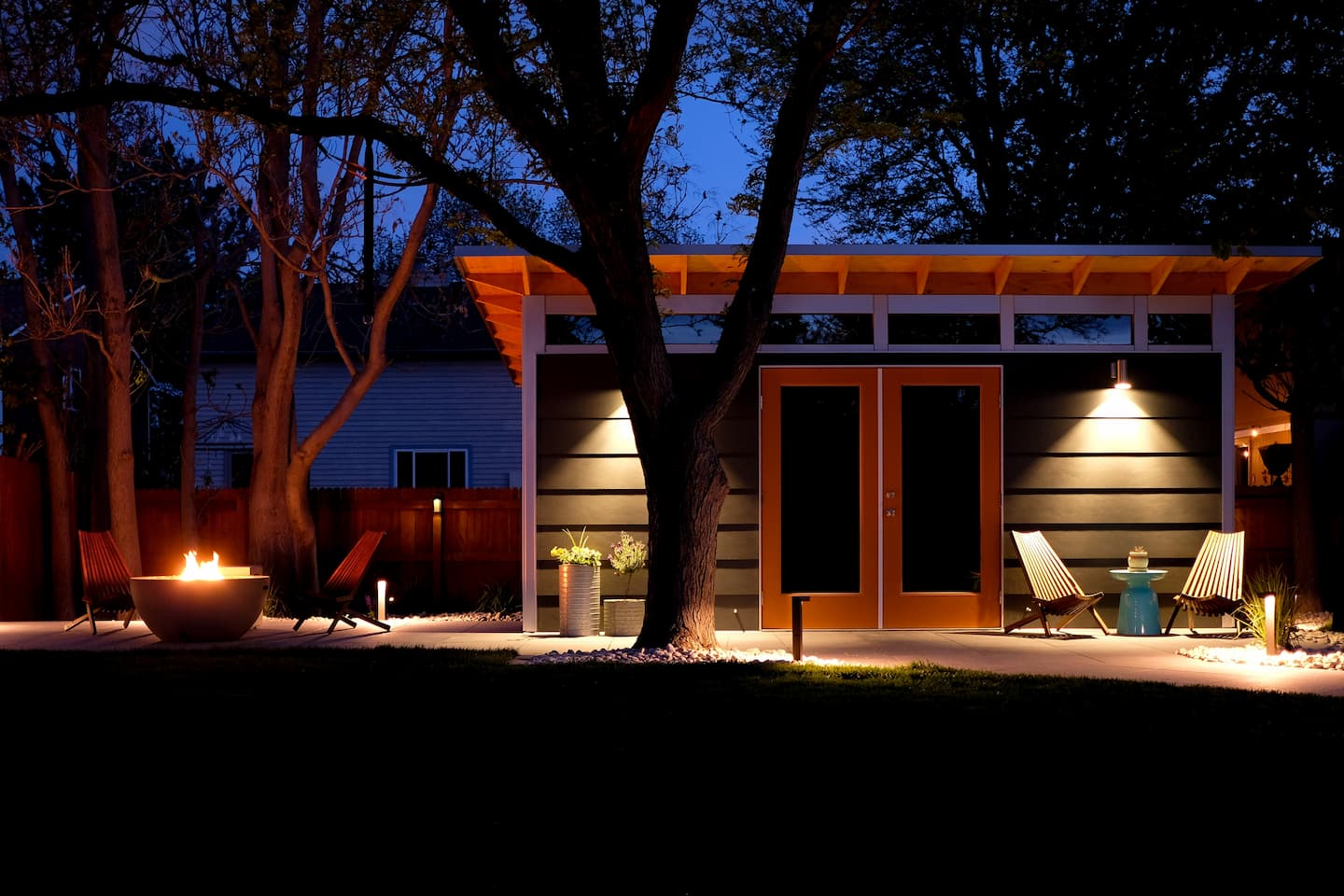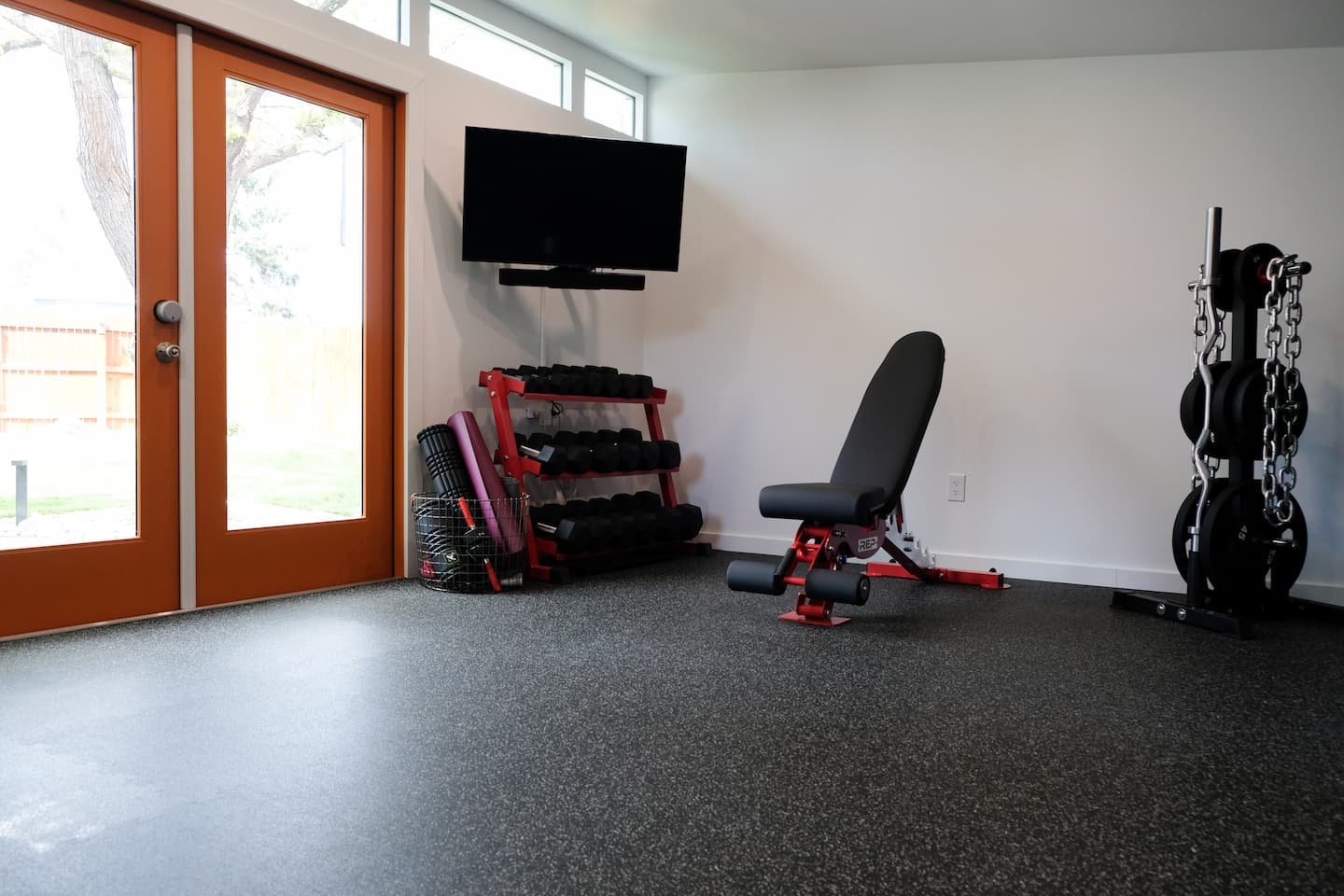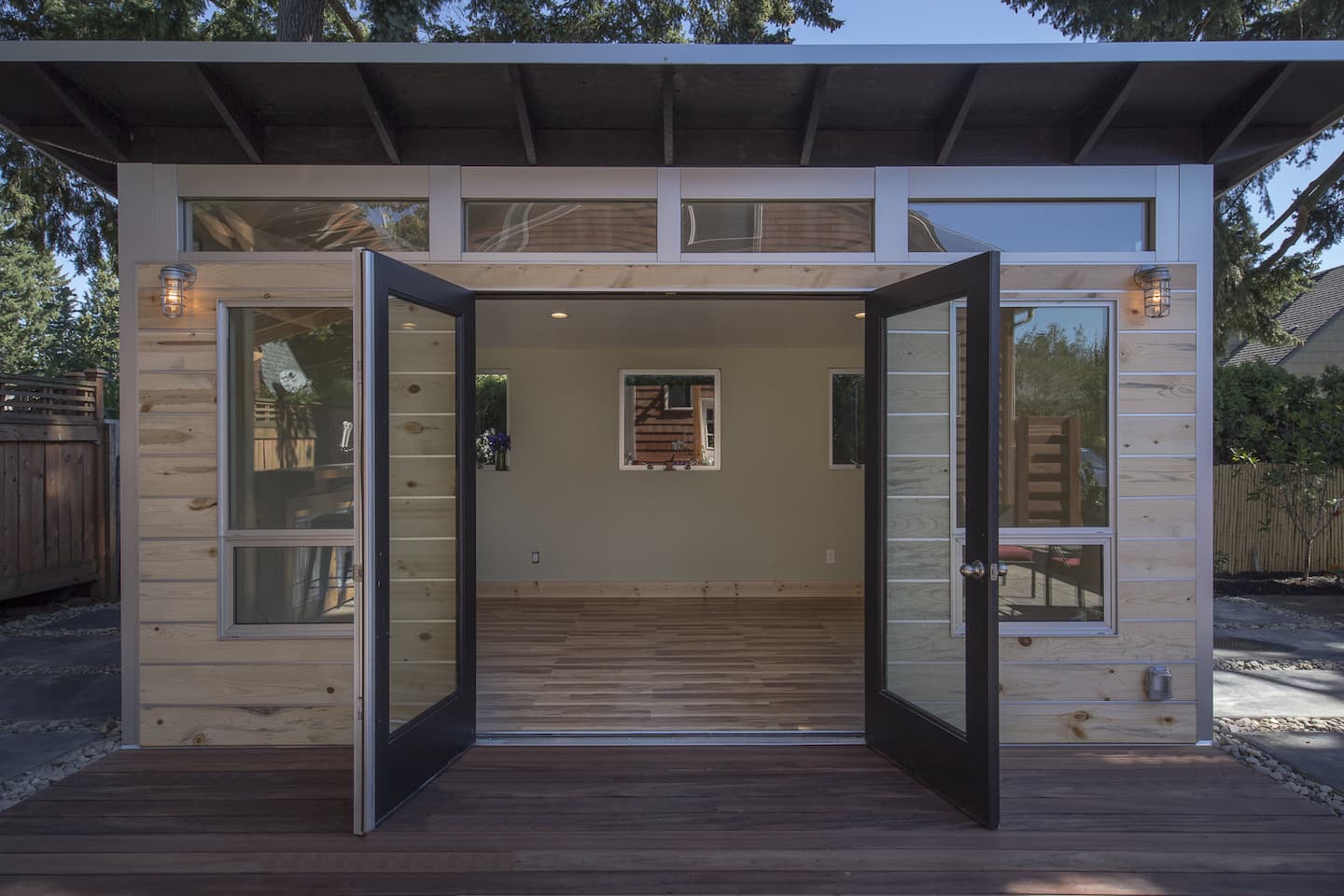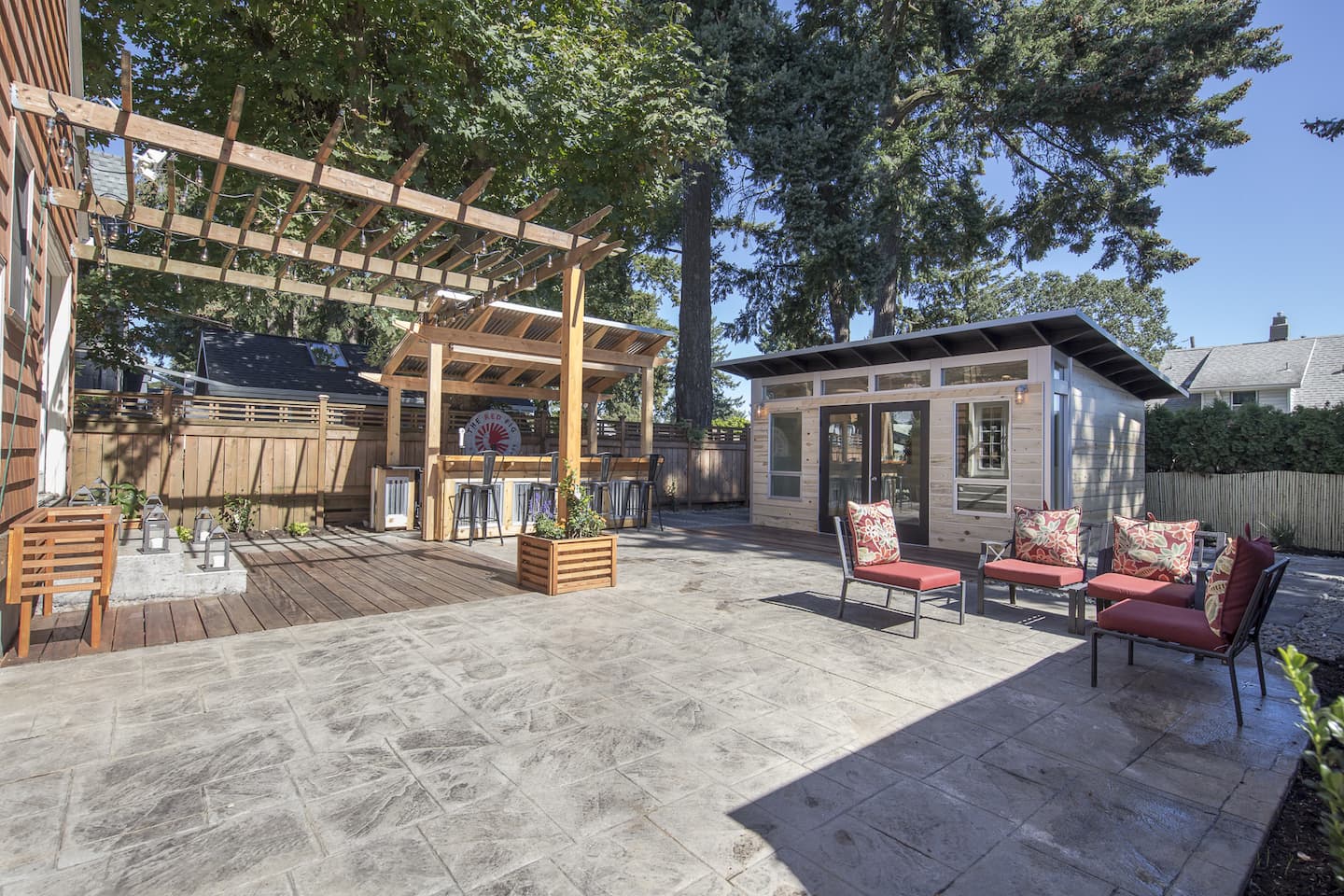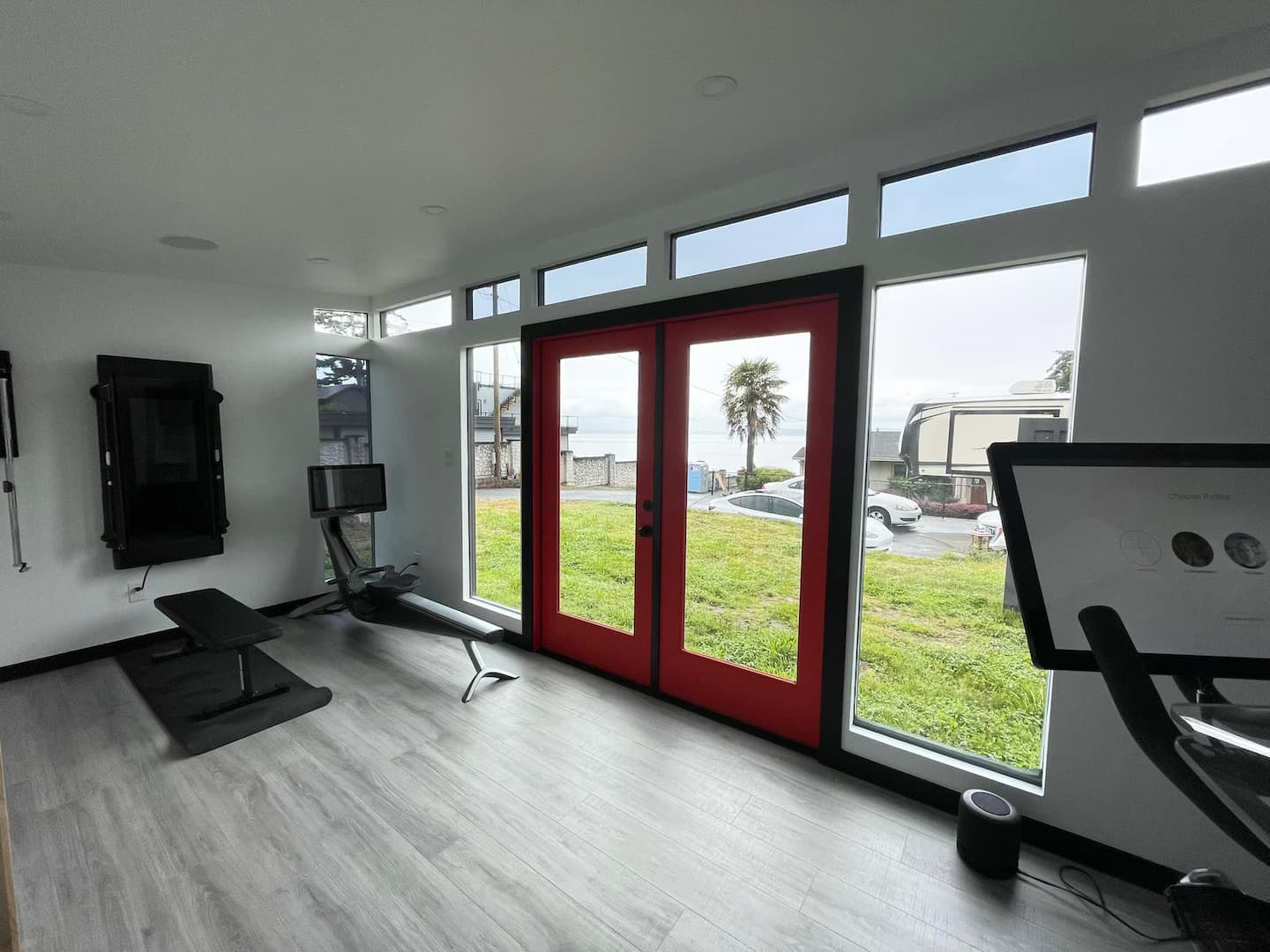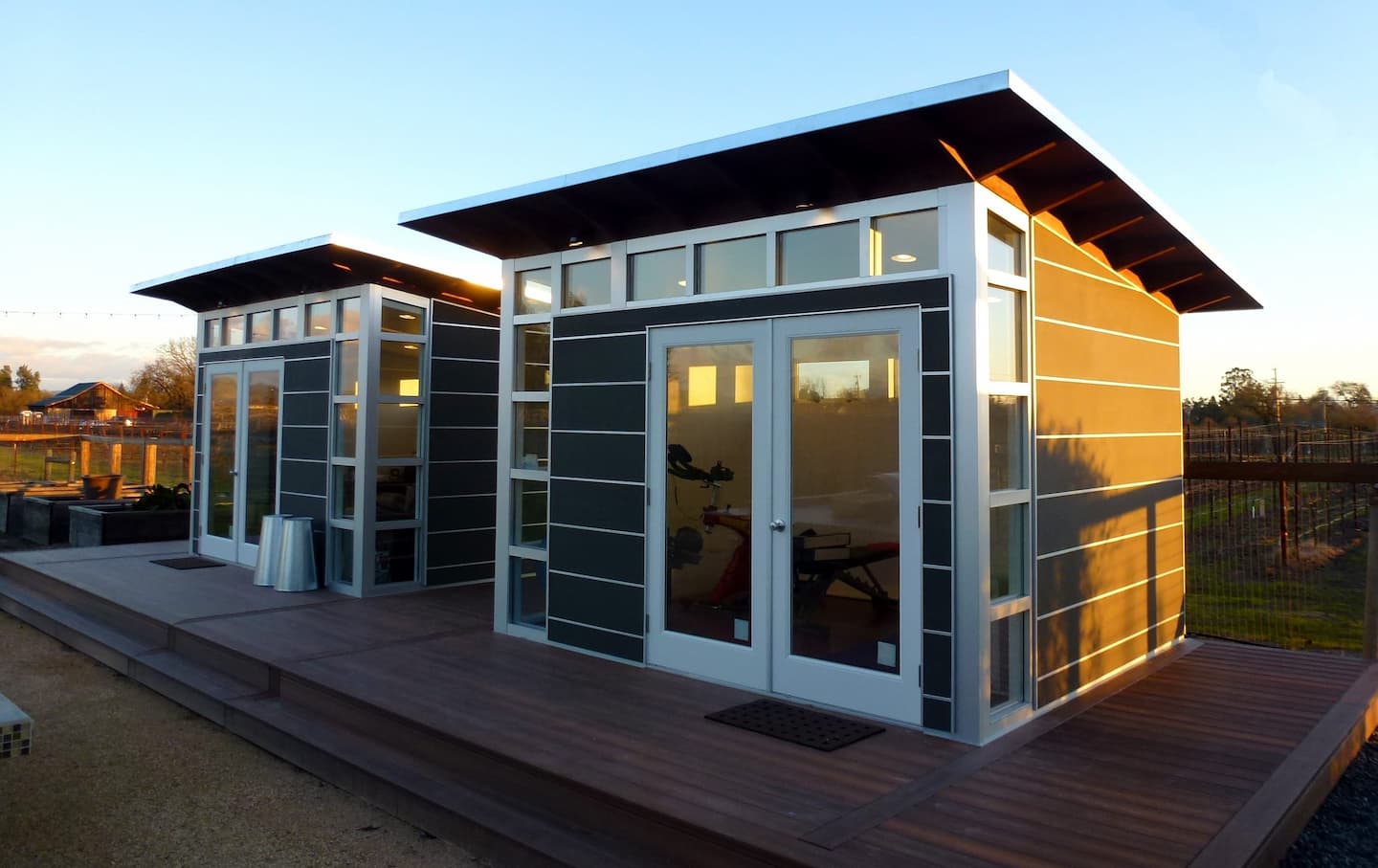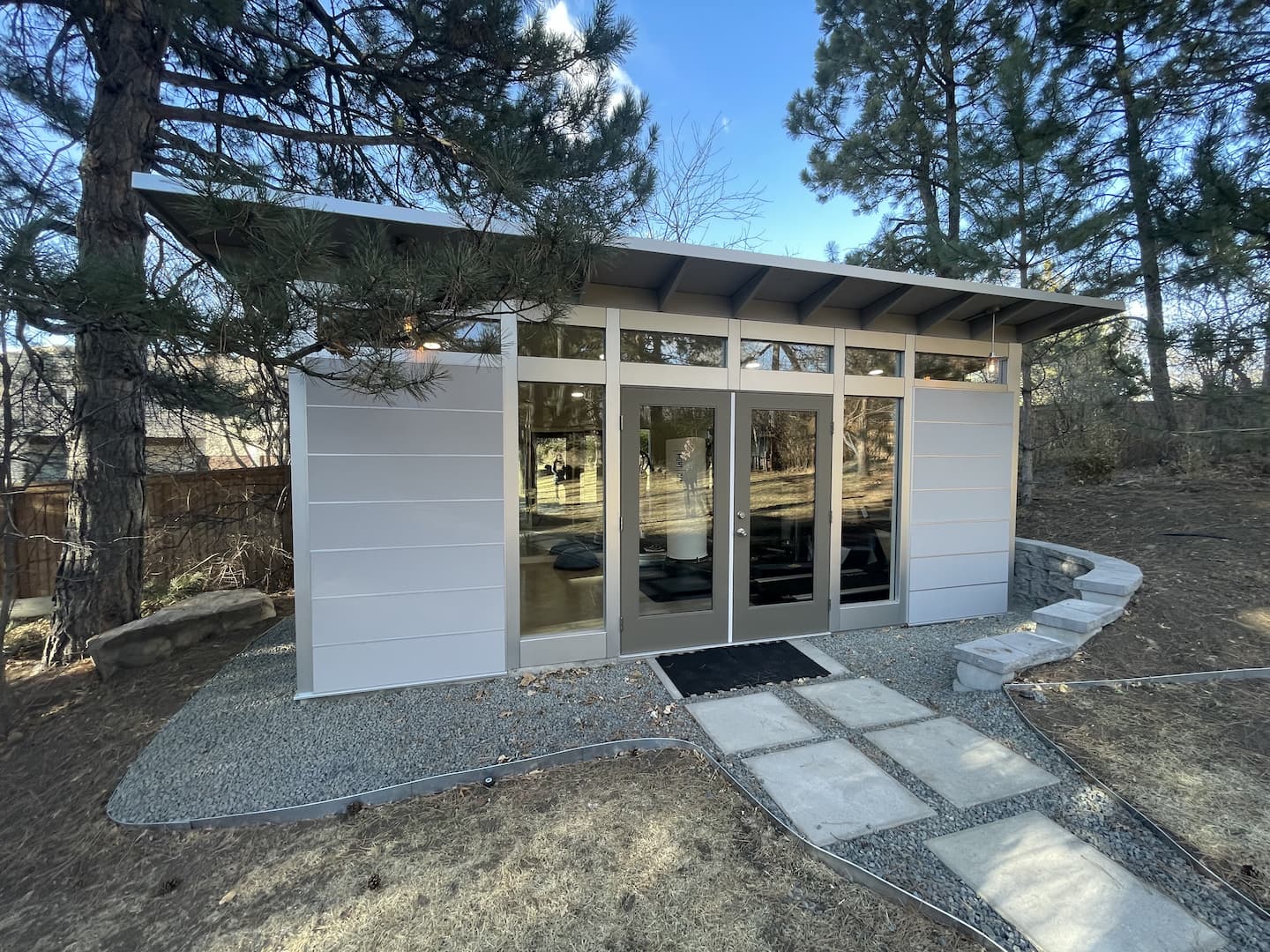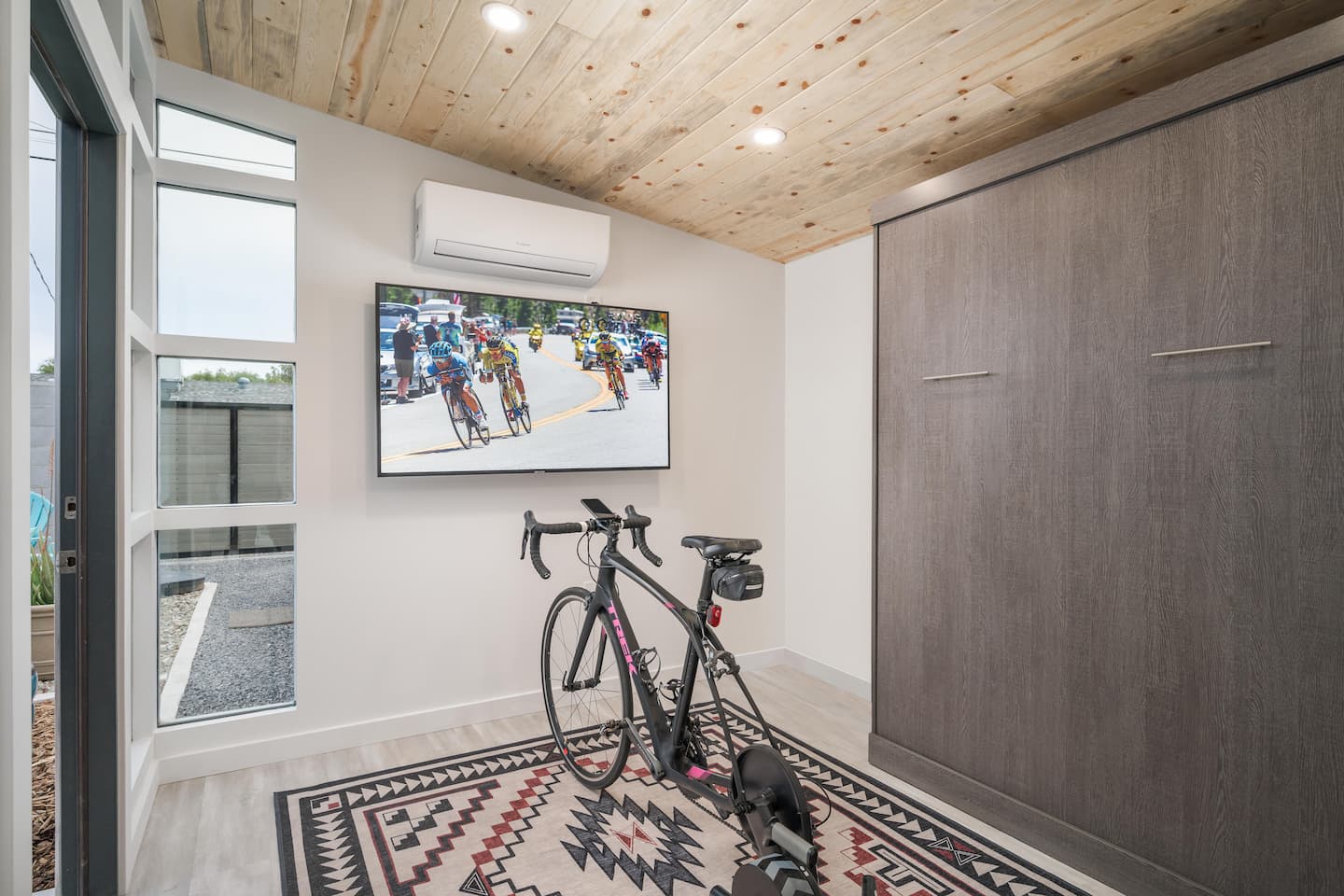 Backyard home yoga studios & gyms
Escape from your daily stresses in your personal sanctuary just steps from your back door. A Studio Shed is a place to work out, practice yoga, meditate, relieve stress, and let go.
Design & Price
Work out. Relax.
Whether your personal form of relaxation and escape comes in the form of a hard gym workout, or a contemplative meditation, your Studio Shed is a place to do this without distraction.
With modern frenetic work schedules, there has never been more of a need to have a place of our own to nurture our health. A Studio Shed outfitted for your personal wellness preferences allows you to skip the drive to the gym or yoga studio, and maximize the time you have available for these important activities. Our 3D Configurator allows you to choose the exact options you need for your backyard yoga studio, gym shed, or meditation room. Whether you need tons of natural light and windows, or a quiet and serene retreat, the choice is yours. Experience the benefits of having a sanctuary all your own just steps from your back door.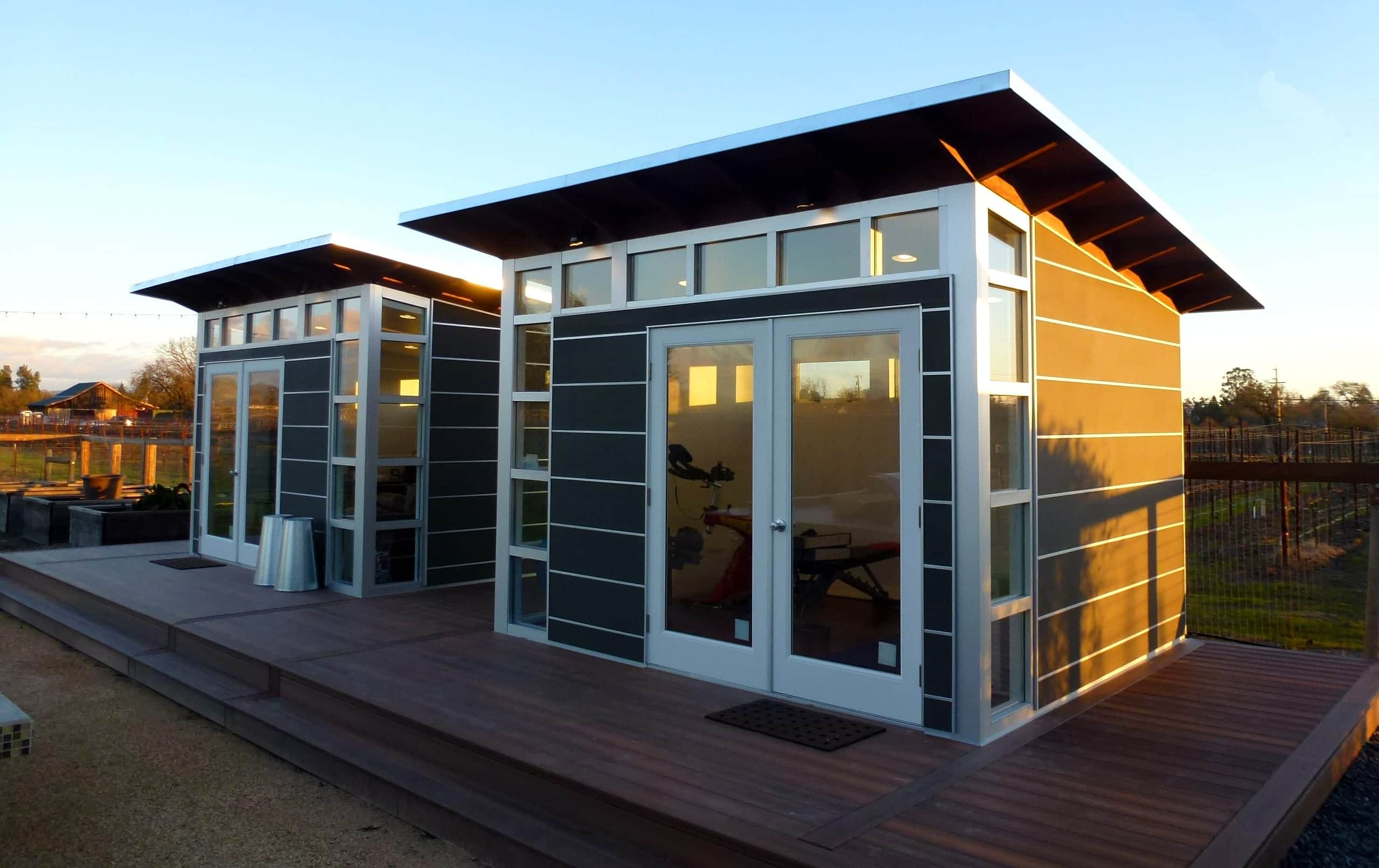 We liked that no local permit was required to build a 10'x12' structure and the space feels plenty large for our treadmill and bench with free weights, plus another piece of equipment if we want. It's a nice break. It's close to the house but very private and away from everything. It truly is a getaway.
We ordered 3 units from Studio Shed. A 10x12 to be used for a workout room and two small storage sheds. The people at Studio Shed are very easy to work with and accommodated my delivery schedule needs. I would highly recommend this company and their products.
The Studio Shed Signature Series is the perfect starting point for your backyard yoga studio, gym shed, or meditation space. Our Lifestyle interior package contains a turnkey electrical kit and healthy denim insulation to create a comfortable four-season space where you relax, unwind, or crank through a hard workout to relieve your stress. Additionally, we have partners who can help you customize your interior for your unique needs. Whether you want to add specific lighting, or even convert your Studio Shed to a home sauna, our Customer Experience team can help to point you in the right direction.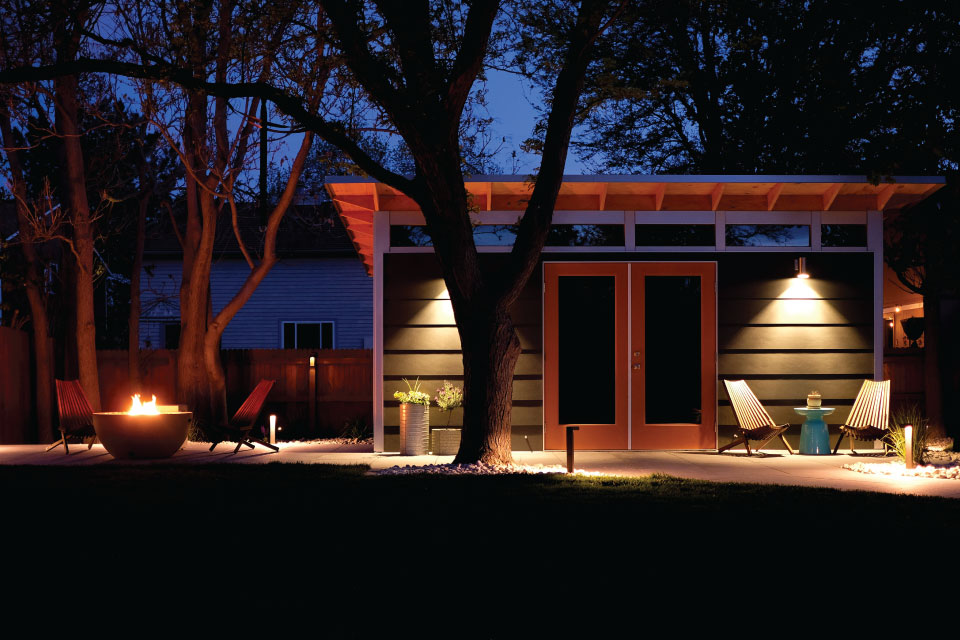 Studio Shed signature series design features

– Hundreds of window and door configurations to capture or eliminate natural light

– Turnkey electrical package for an efficient installation

– Simple foundation options

– High-efficiency insulation in the walls and roof create a healthy interior space

– Partnerships with 3rd party vendors for interior customization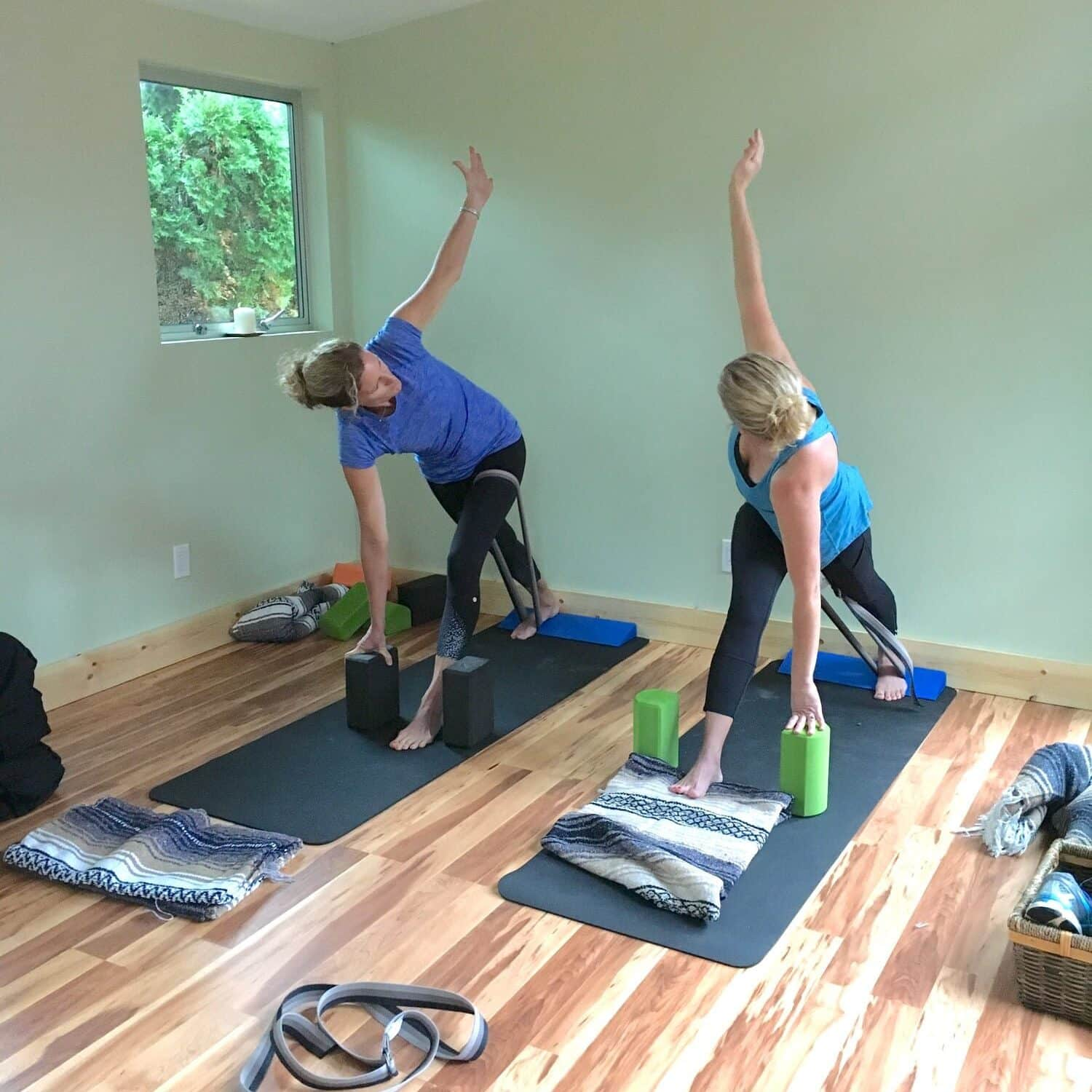 Choose the perfect shed
Whether you need a home office storage space, guest studio, or backyard retreat, we've got the perfect Studio Shed for your needs. Choose from our quick turnaround pre-configured selections, or design your own prefab backyard room in our 3D Design Center.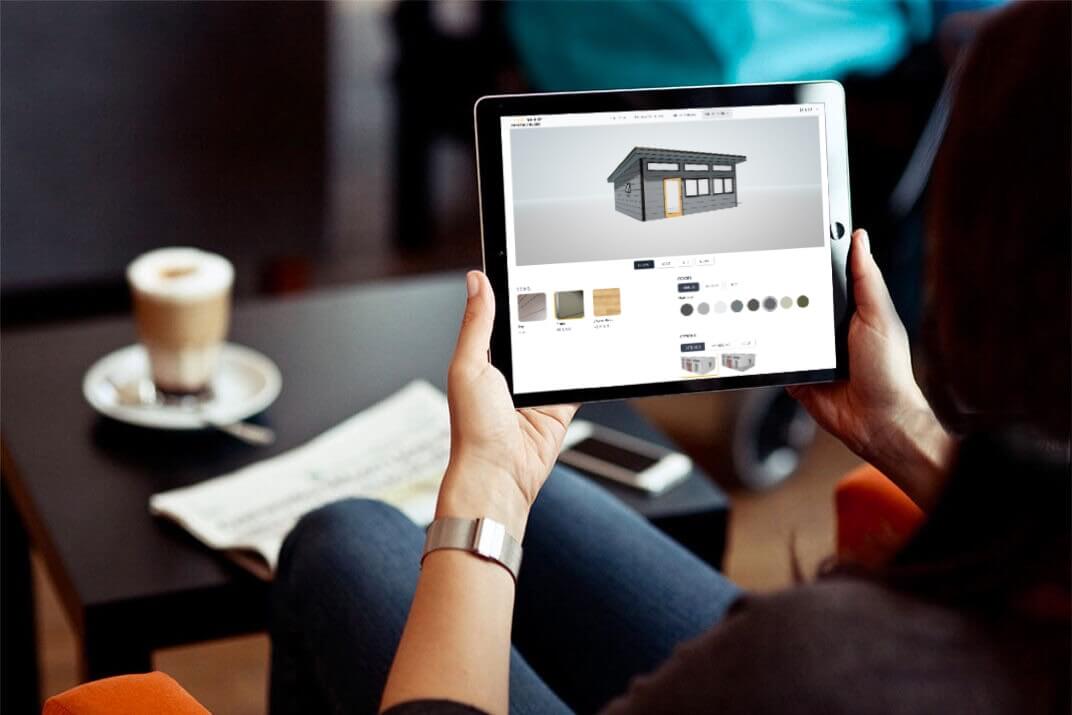 Make Your Escape
Design Your Studio Shed
One shed does not fit all. Our innovative prefab solution is a flat-packed, panelized kits of parts with hundreds of customizations in the Design Center. There are millions of combinations of sizes, door and window placements, and colors. All thoughtfully designed to work together.