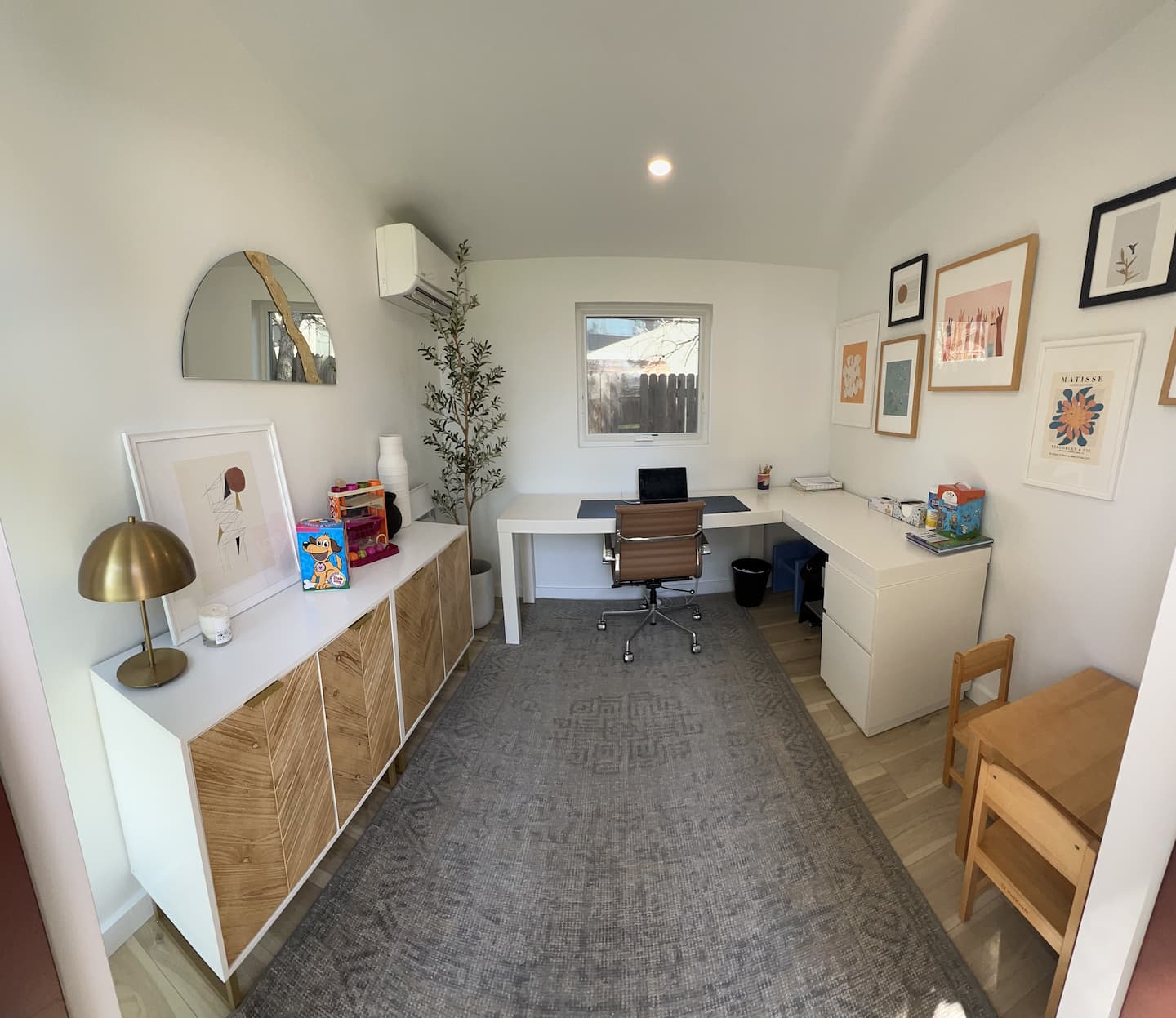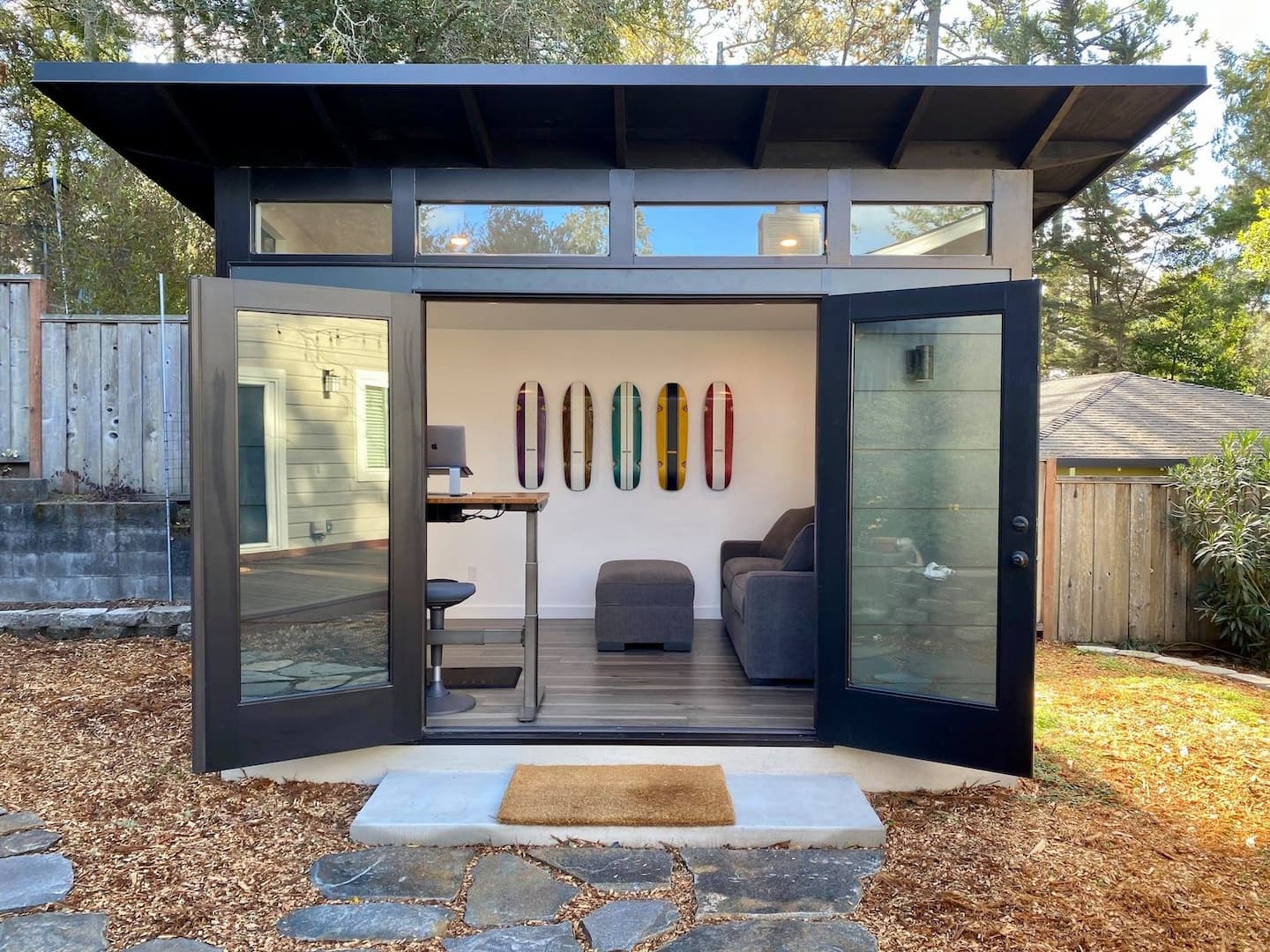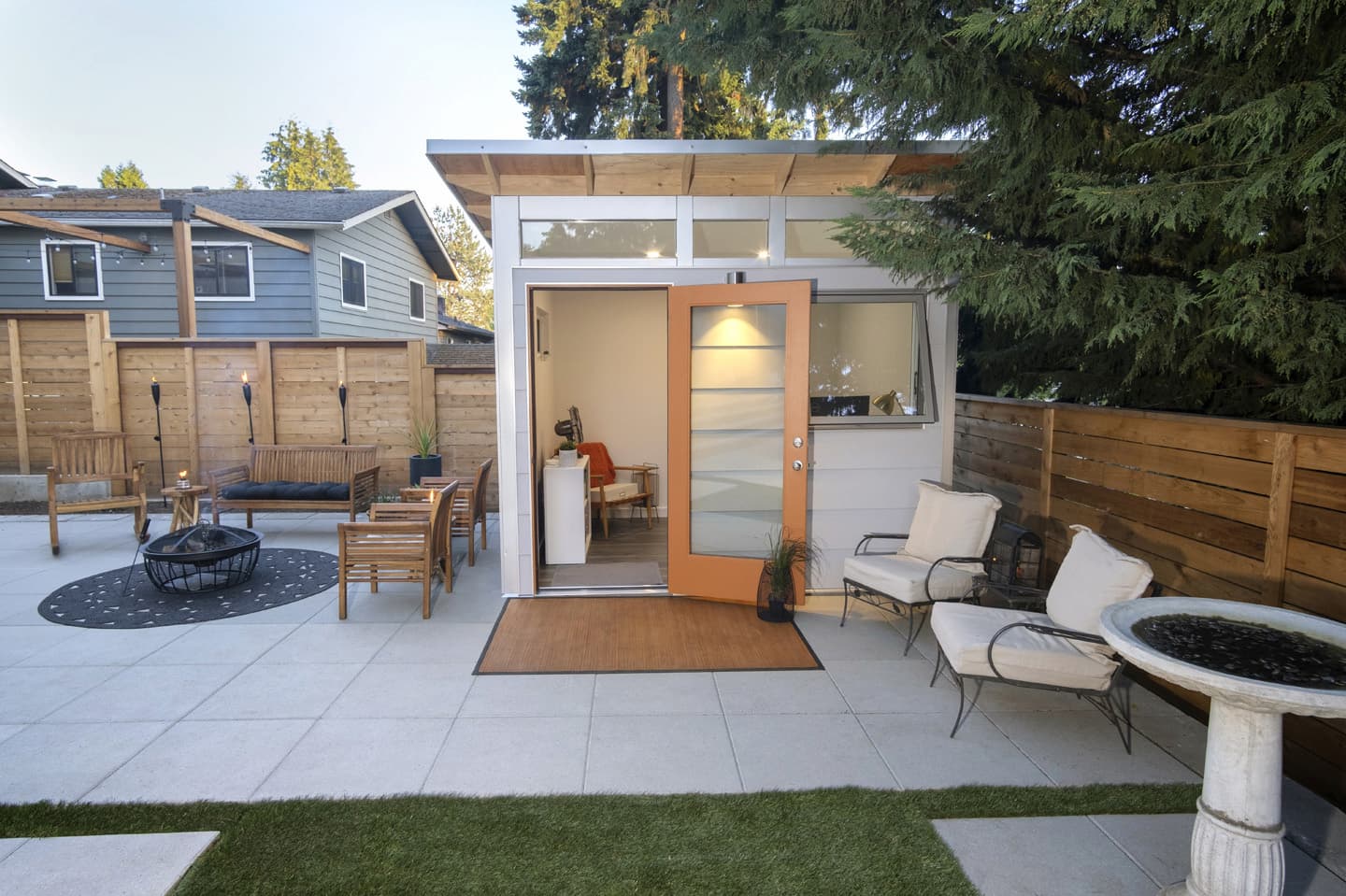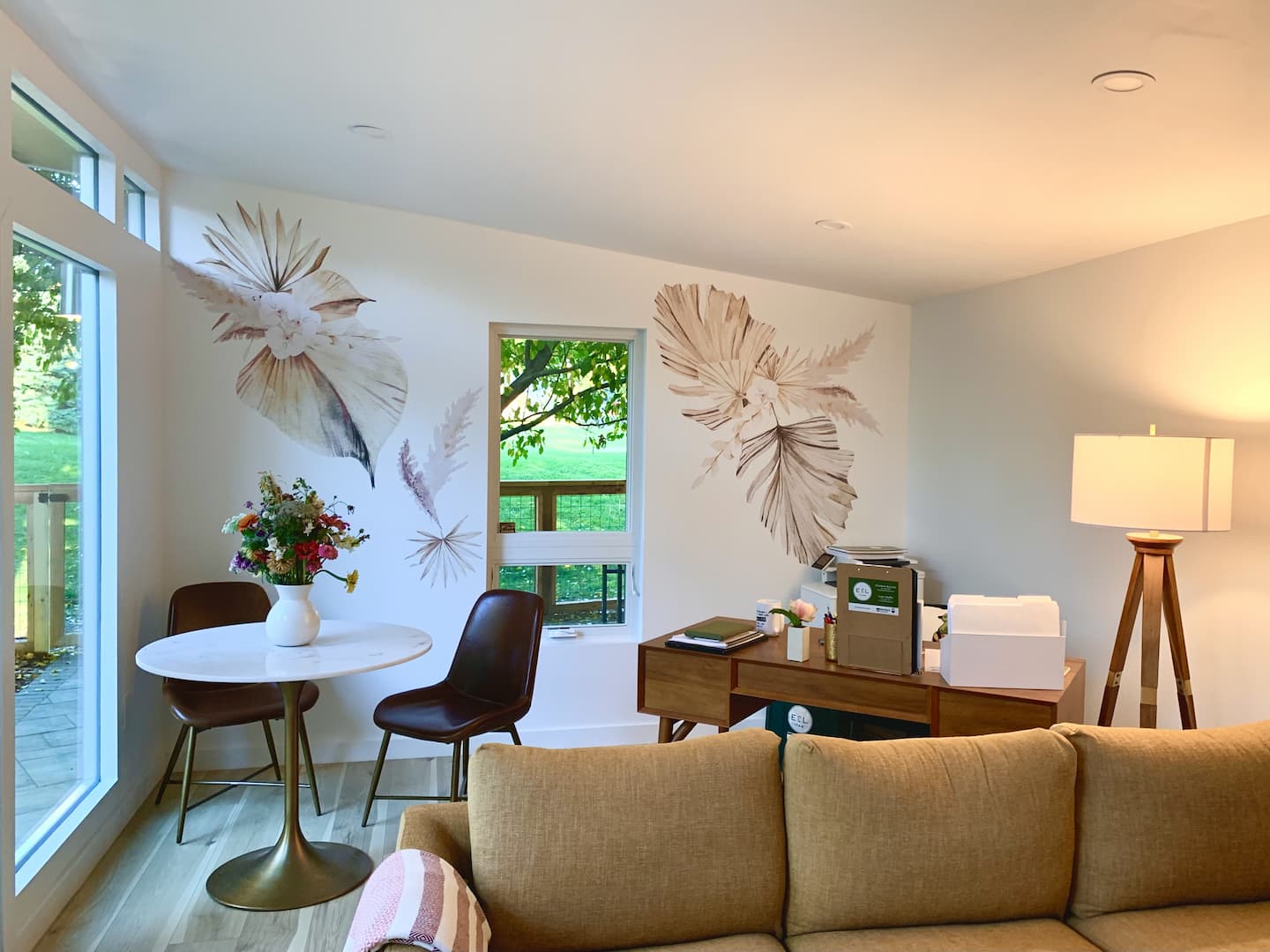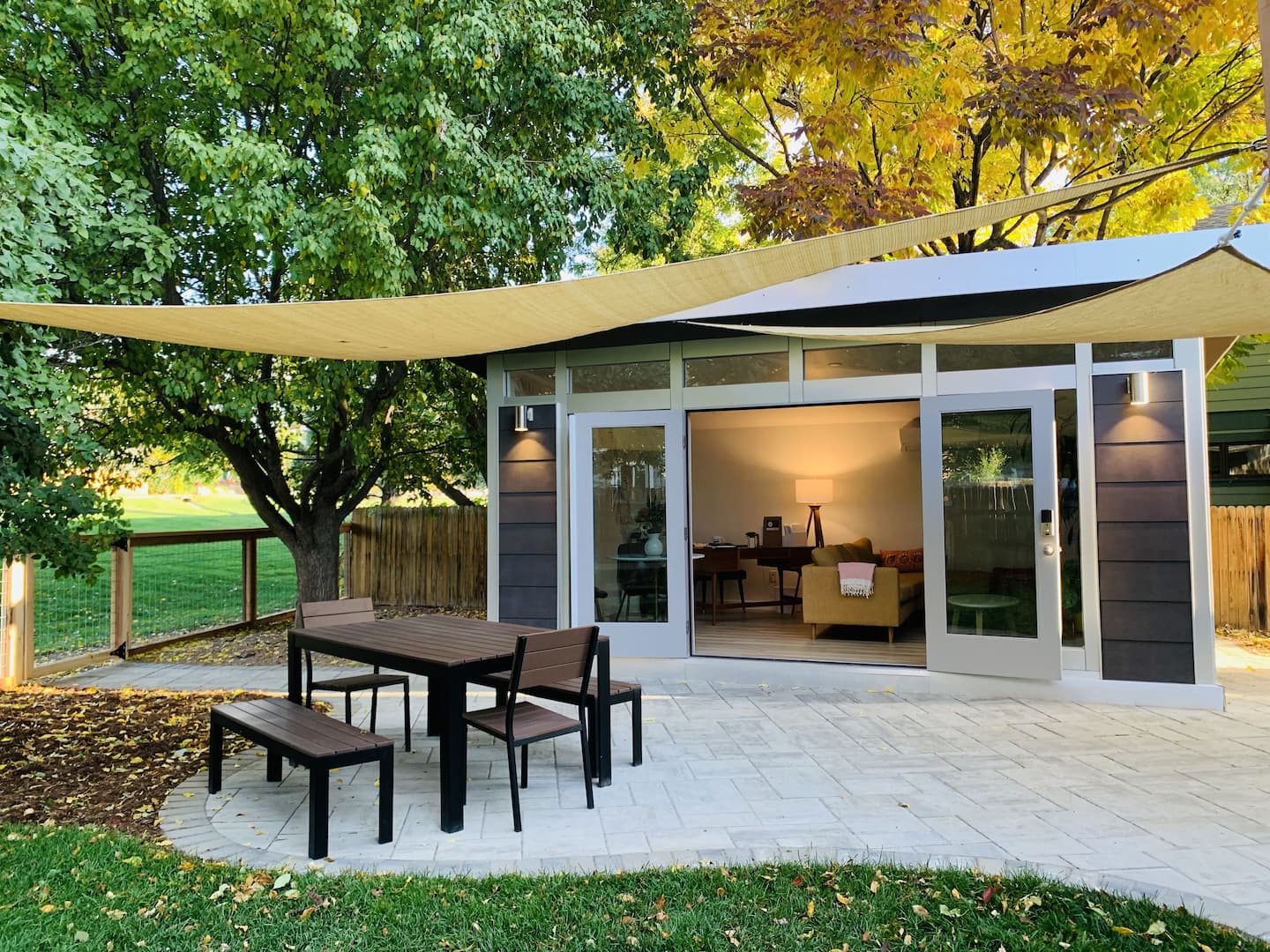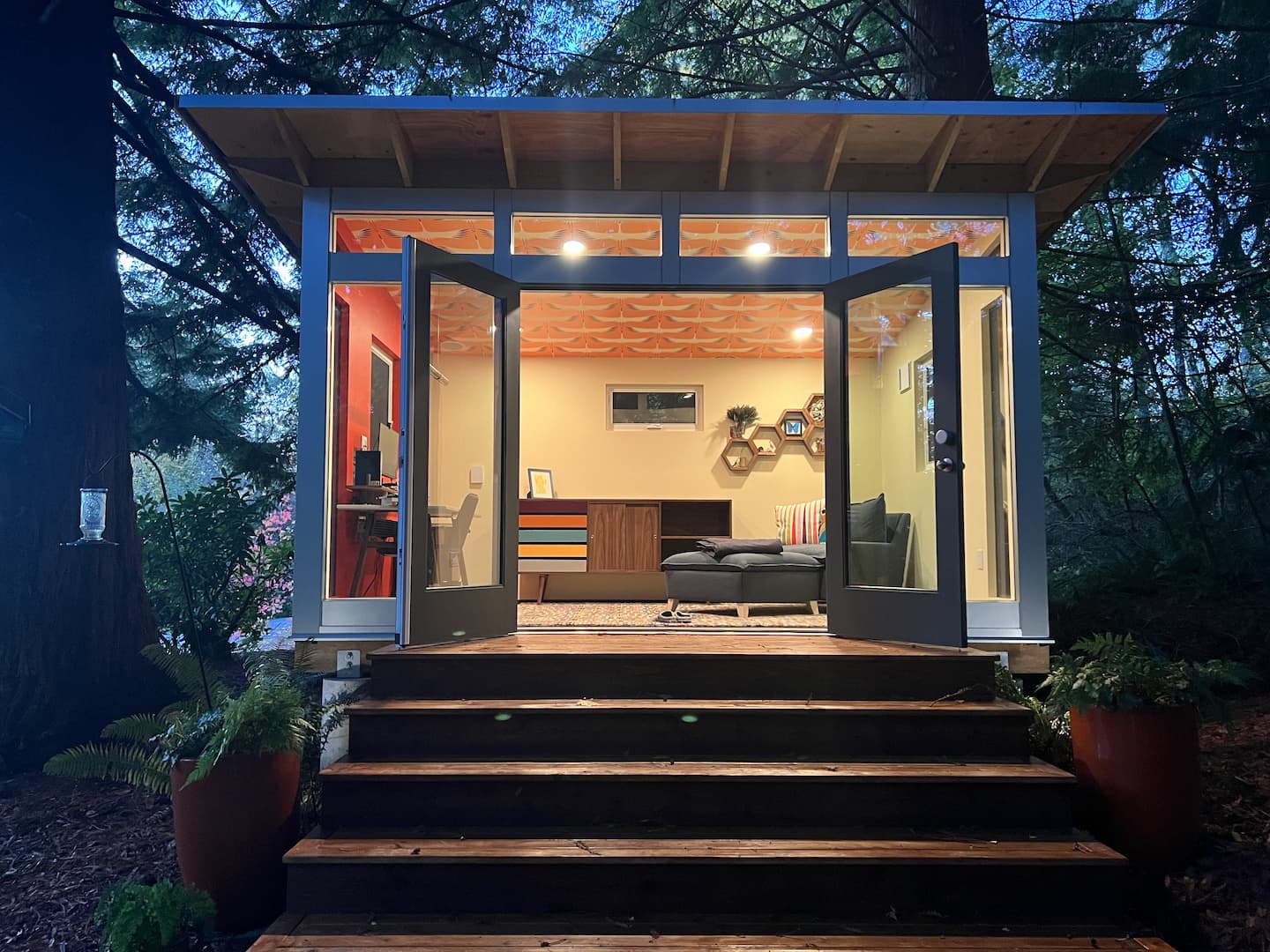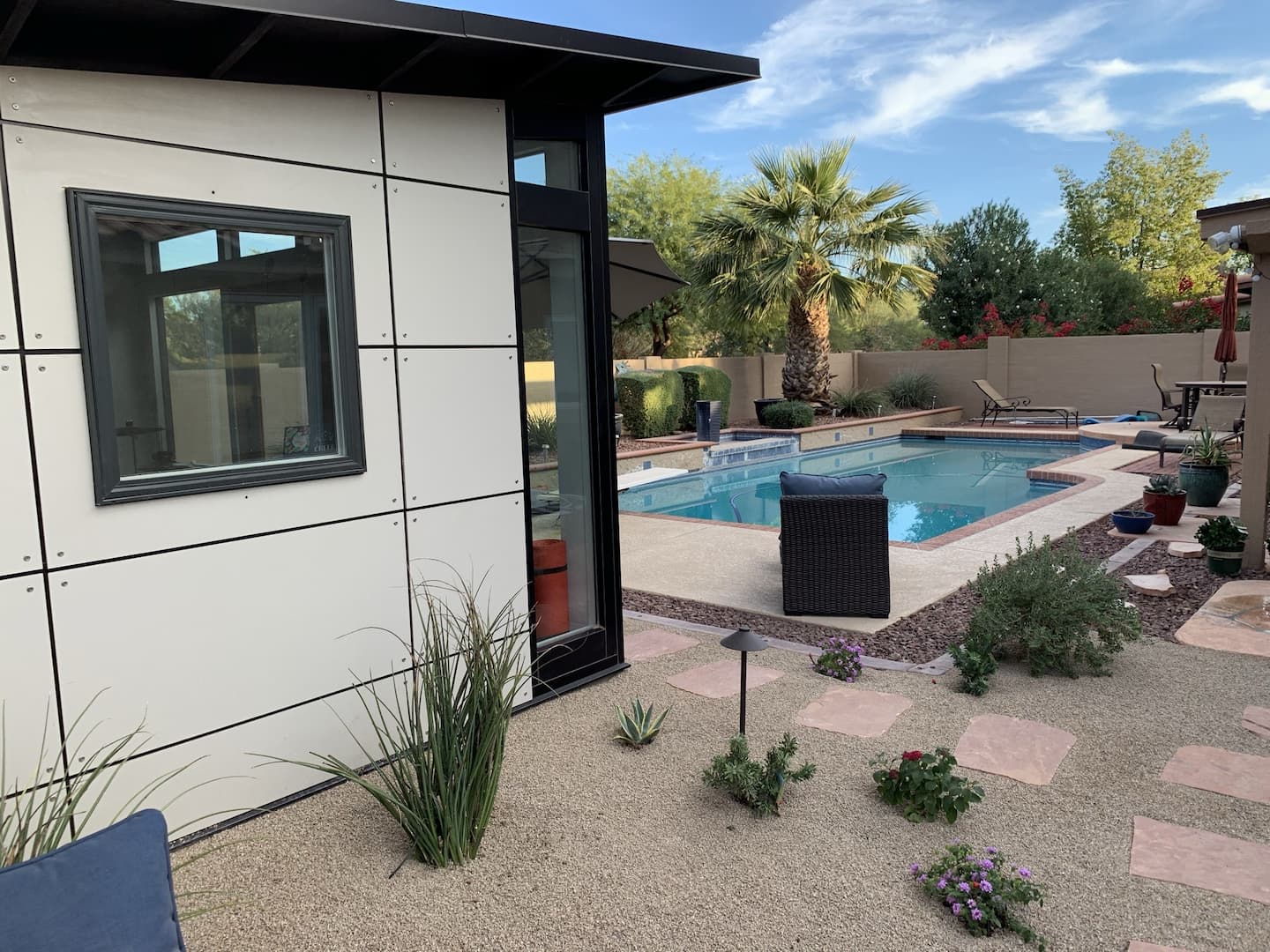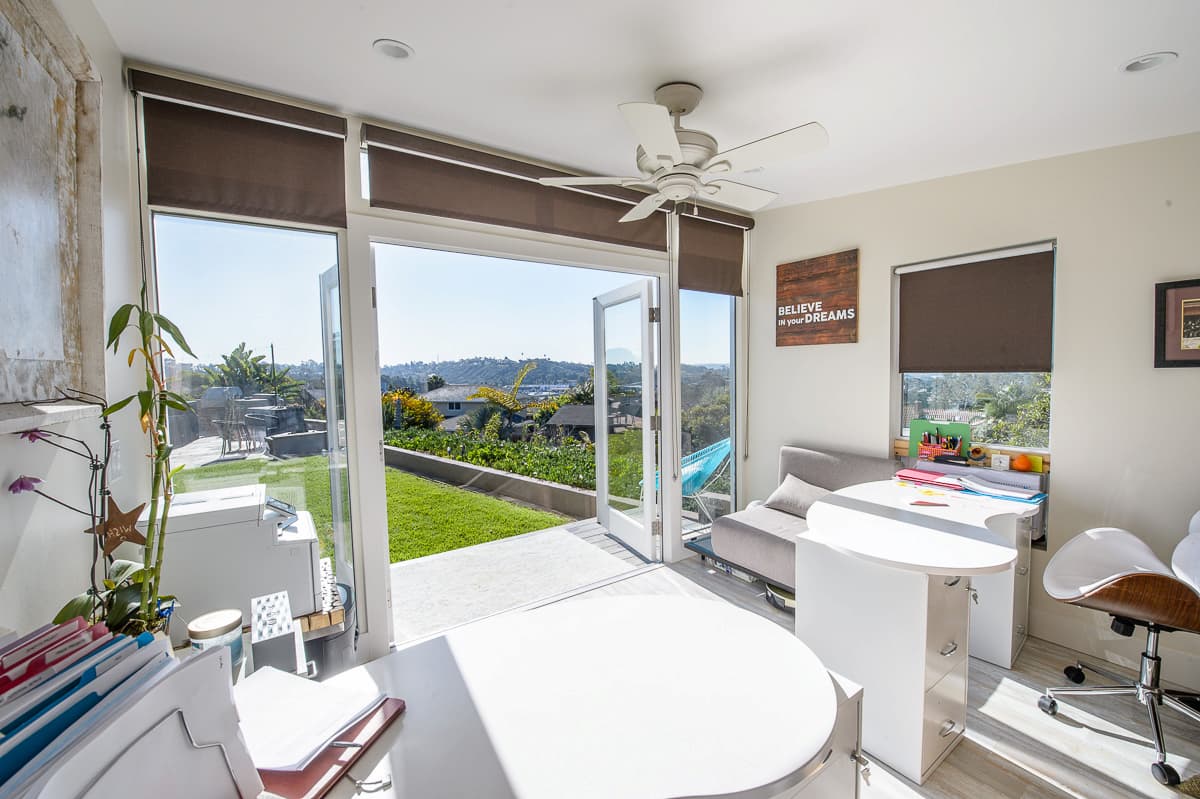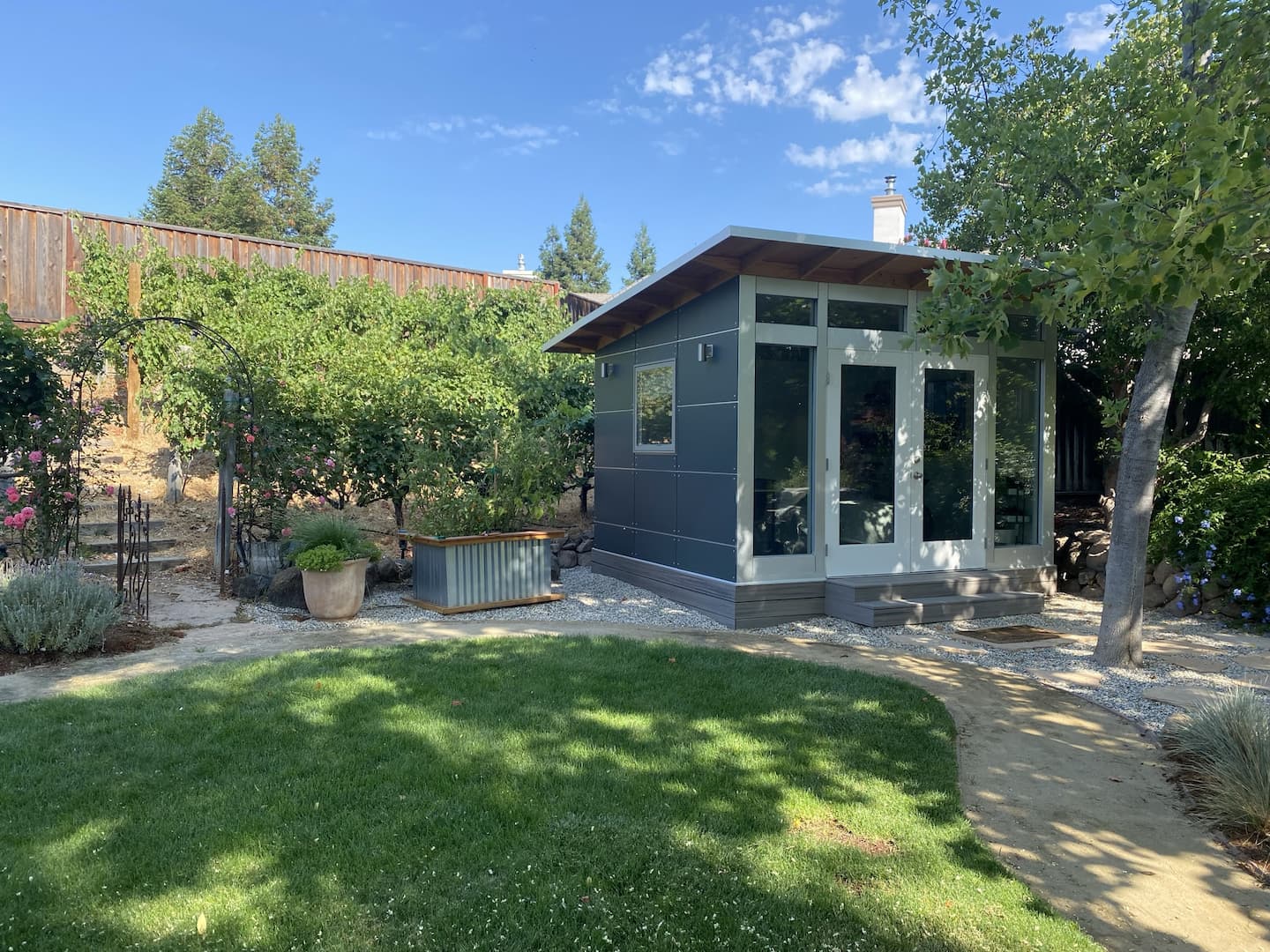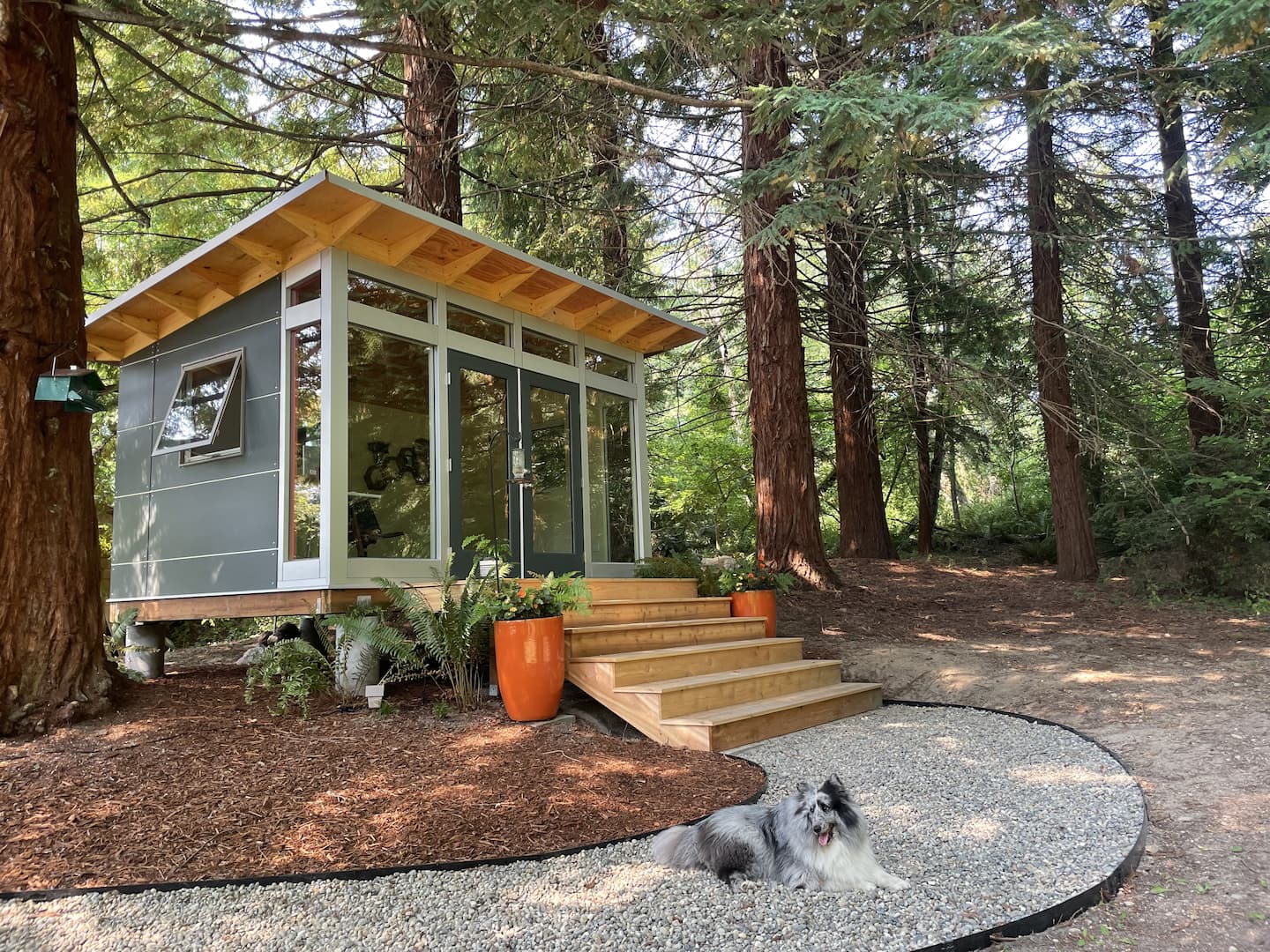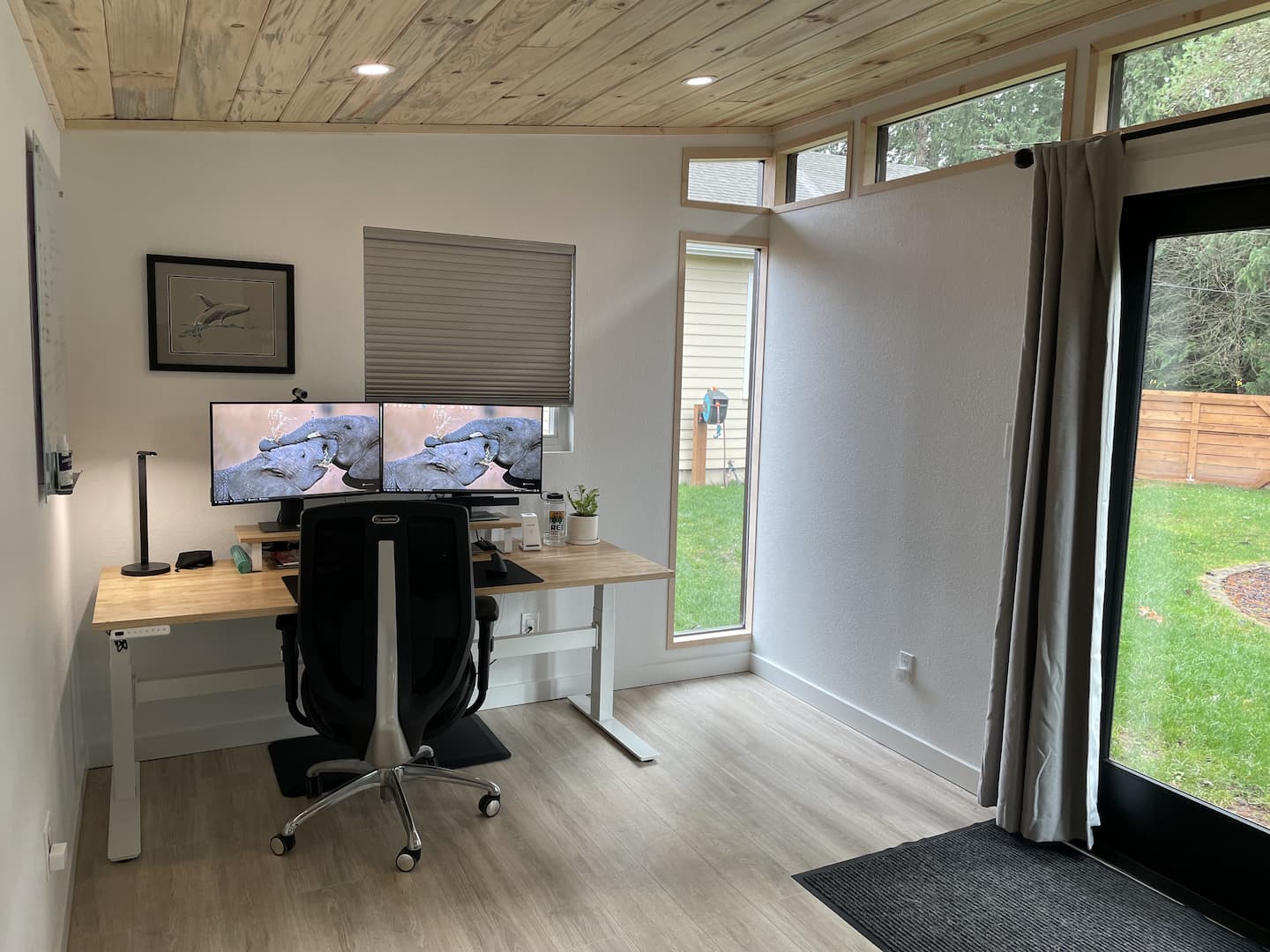 Prefab backyard office sheds
Our modern world requires that we work in new ways. A Studio Shed backyard office is a place you can commute to in seconds, without the distractions of an office in your home.
Design & Price
Ditch your commute
Experience the benefits of a home office just steps from your back door. Unlike a dedicated room within your home, a prefab backyard office shed from Studio Shed provides a detached space away from the distractions of home. Your new commute across your yard provides both the separation necessary for focused work, but the convenience of working from home.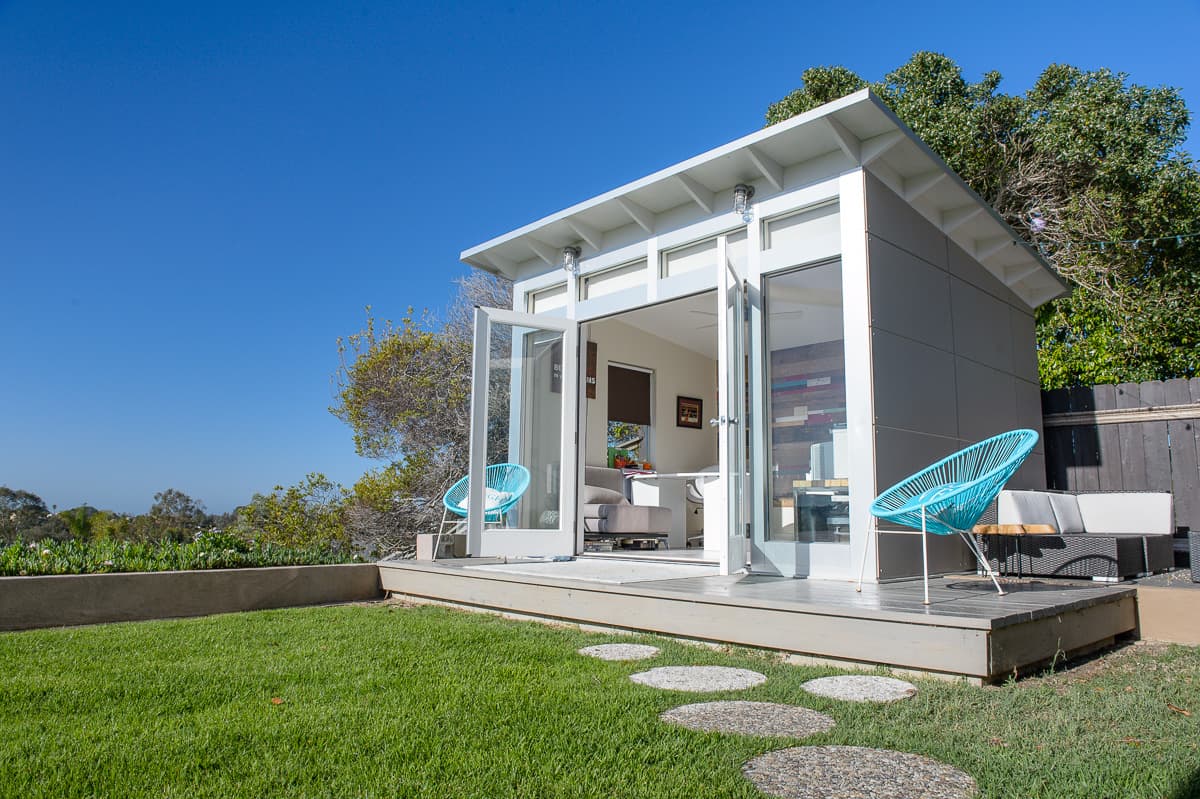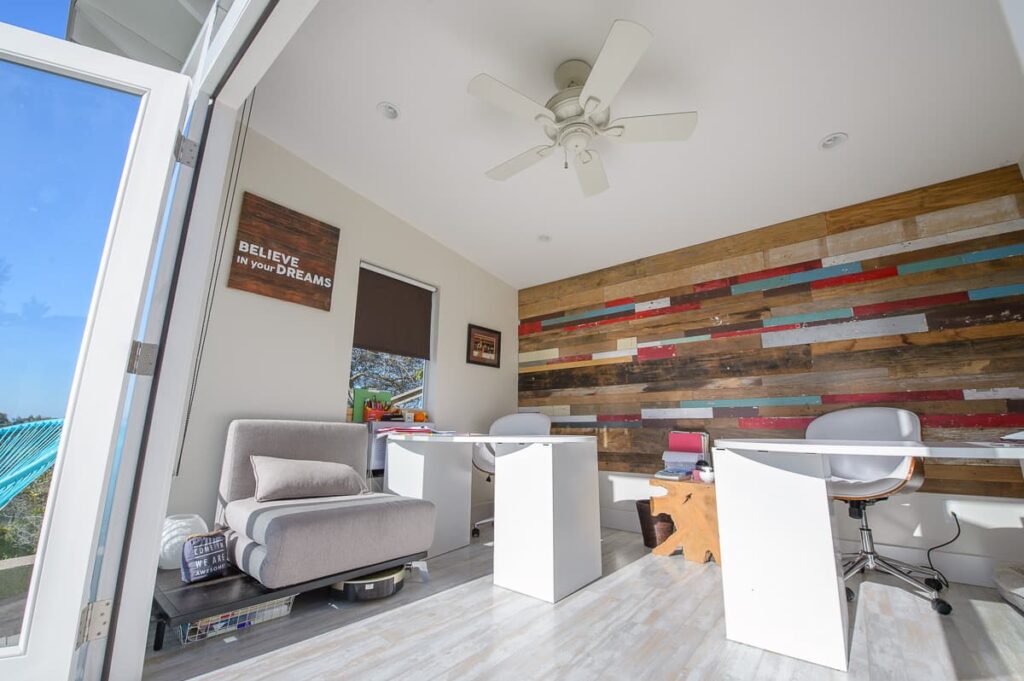 My home office shed is so relaxing. I'm at work, but it's completely non-stressful. I can concentrate. I feel energized. I'm productive.
For me, my Studio Shed has been a dream. It's a space where I can work, where I feel creative and contemplative. It's where I do my best work.
The shed is great! A great product. It has been a lifesaver and wonderful to use every day.
Studio Shed prefab backyard offices are one of the most popular uses for our Signature Series. Available in numerous sizes, these home office sheds can be customized in our 3D Configurator and tailored to fit the exact space you need. Hundreds of window and door orientations are possible to capture abundant natural light specific to your site. Built with a variety of green materials, they are prefabricated at our factory in Colorado and shipped directly to your residence. Installation of our most popular sizes takes less than one week, including all interior finishes and electrical connections. It's the fastest and simplest way to begin enjoying a finished four-season office space in your own backyard.
A prefab backyard office shed adds value to your home. Compared to the cost of off-site office space, it's an appreciating asset you can enjoy for years to come. Many current owners have found that their Studio Shed has added more to the appraised value of their home than they paid for it.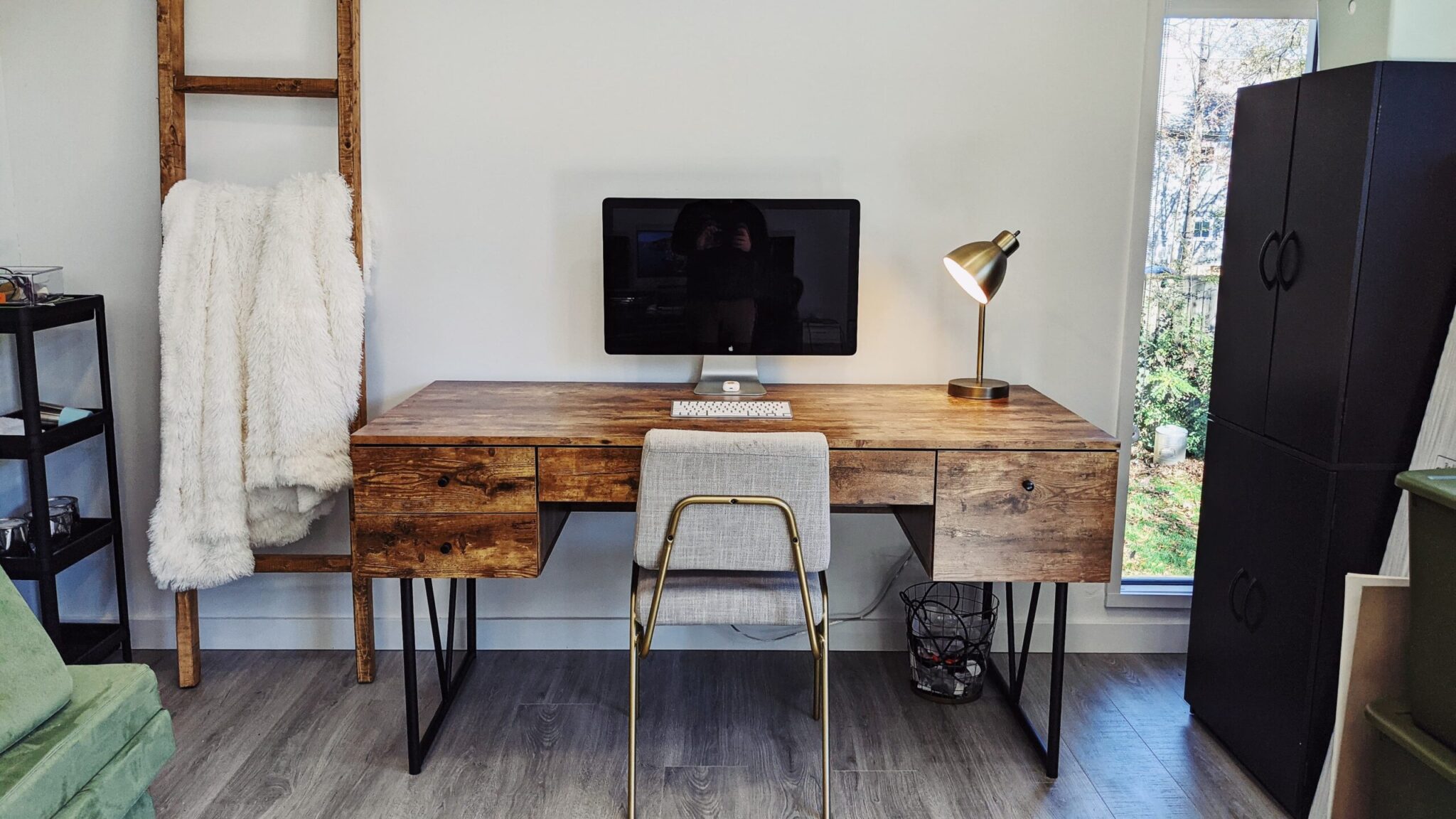 Our Studio Shed is a beautiful, quiet, peaceful office space and looks so great in our back yard. We could not have made a better investment with our money and our time.
Instead of paying for an office lease, we got a Studio Shed at a price we can pay off within five years, while adding to our quality of life, and the value of our home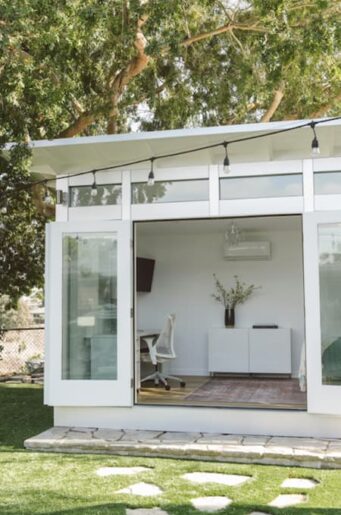 Studio Shed home office features

– Hundreds of window and door configurations to capture or eliminate natural light

– Turnkey electrical package for an efficient installation

– Simple foundation options

– High-efficiency insulation in the walls and roof create a healthy interior space

– Partnerships with 3rd party vendors for interior customization

Benefits of working from home

– Better Work-Life Balance

– Less Commute Stress

– Location Independence

– Money Savings (gas, transportation, lunches, professional wardrobe, etc.)

– Positive Environmental Impact

– Impact on Sustainability

– Increased Productivity and Performance

Benfits of backyard home offices

– Separate Home and Work Life

– A Dedicated Space All Your Own

– Increases Property Value

– Flex Space Outside of Working Hours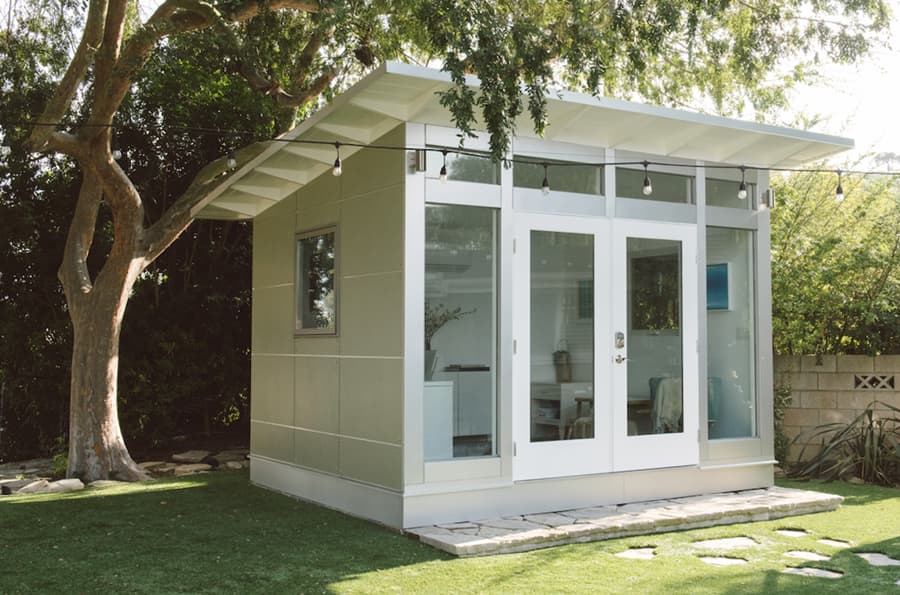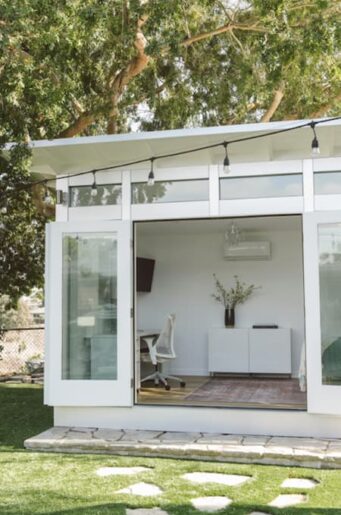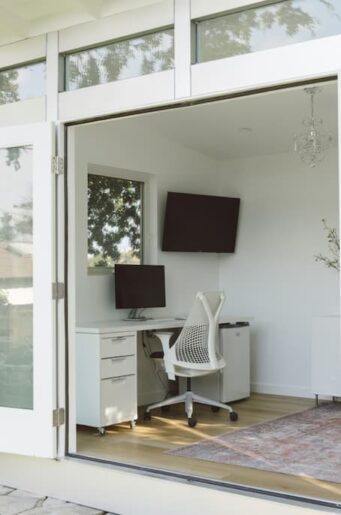 Choose the perfect shed
Whether you need a home office storage space, guest studio, or backyard retreat, we've got the perfect Studio Shed for your needs. Choose from our quick turnaround pre-configured selections, or design your own prefab backyard room in our 3D Design Center.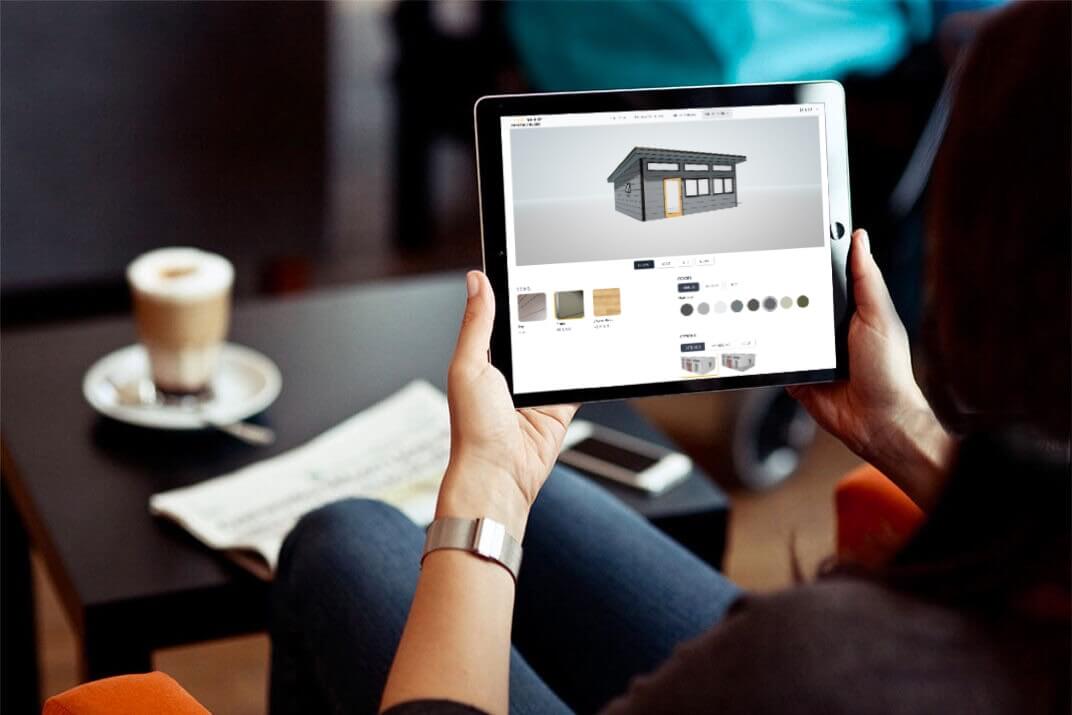 Make Your Escape
Design Your Studio Shed
One shed does not fit all. Our innovative prefab solution is a flat-packed, panelized kits of parts with hundreds of customizations in the Design Center. There are millions of combinations of sizes, door and window placements, and colors. All thoughtfully designed to work together.