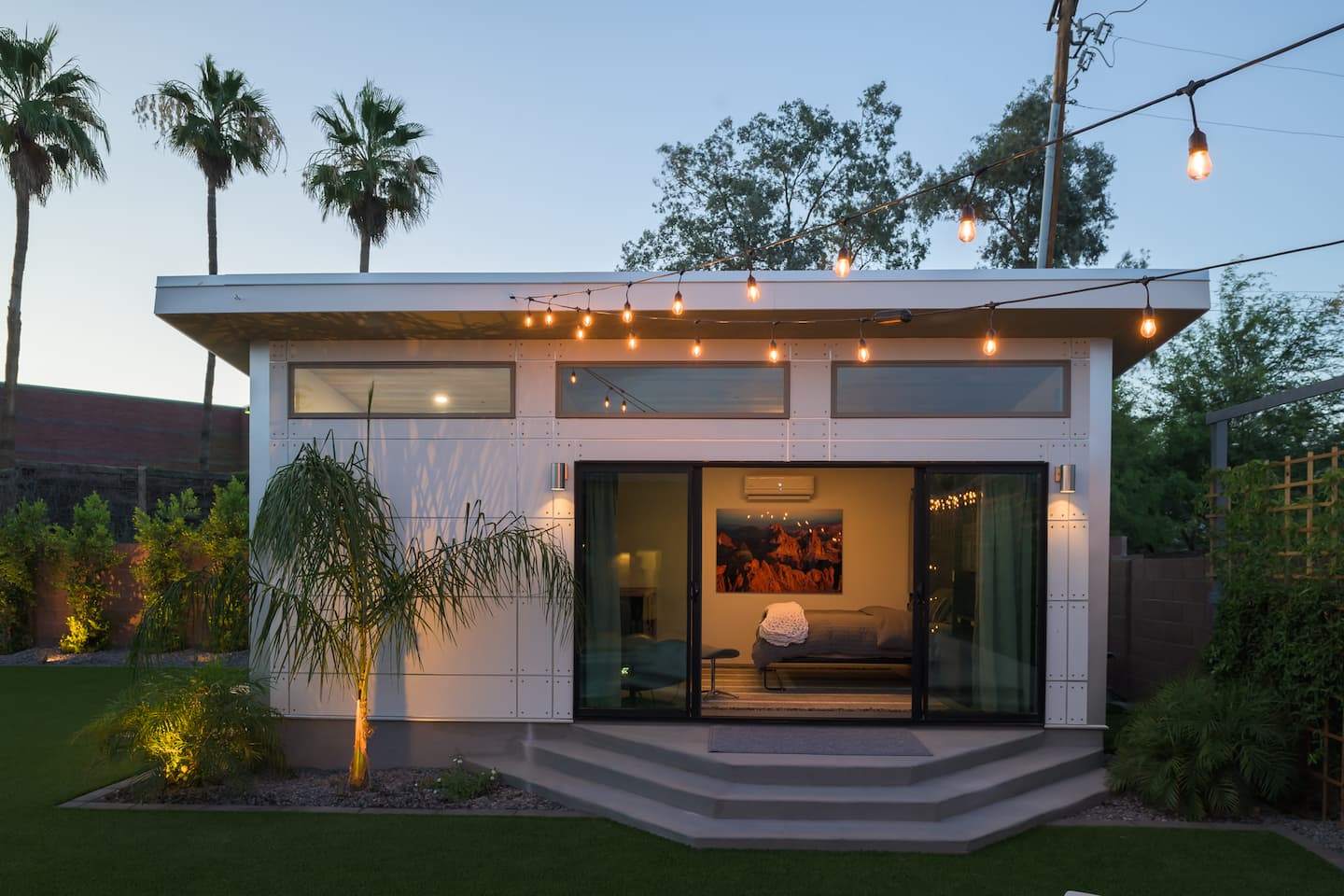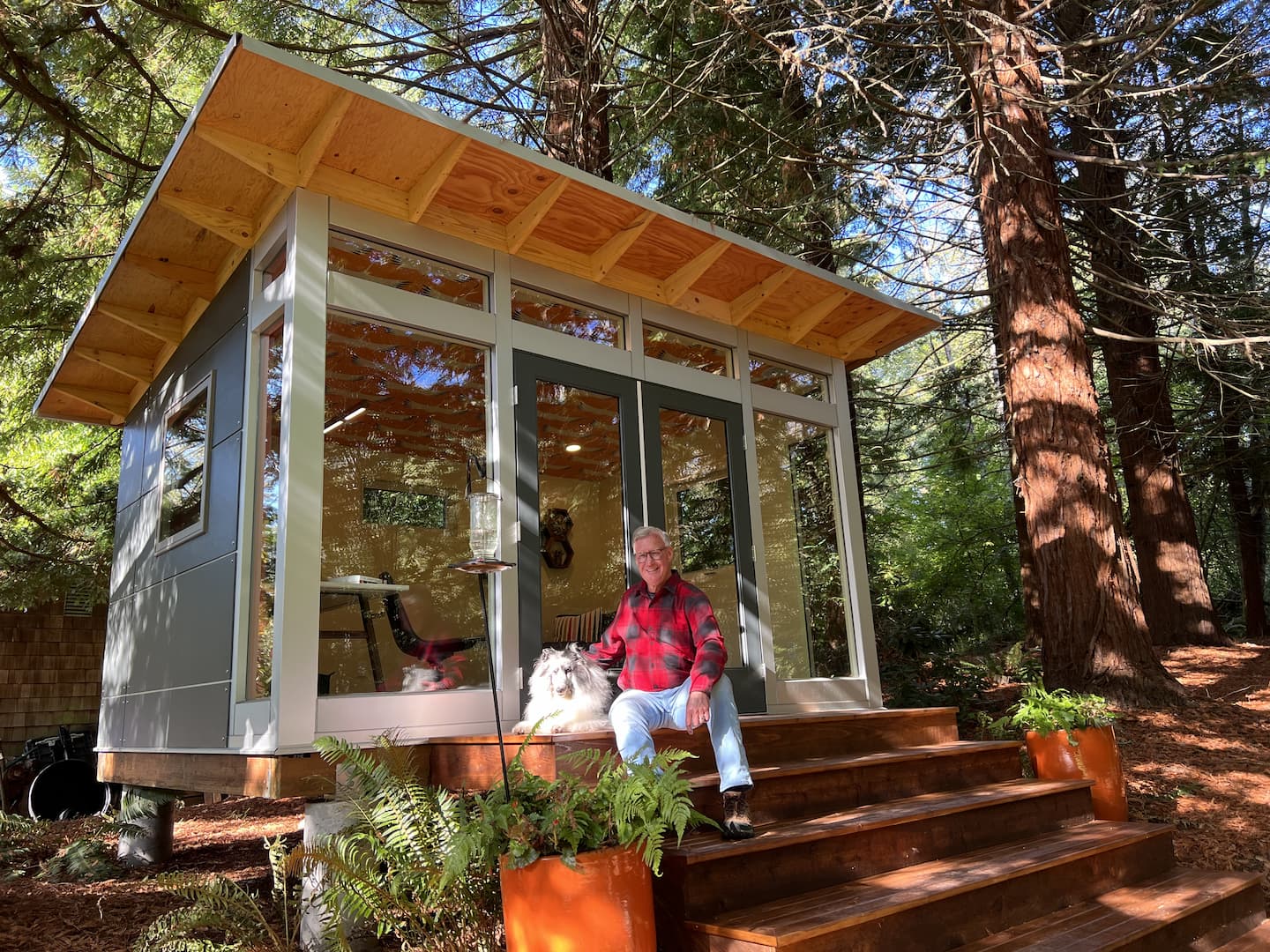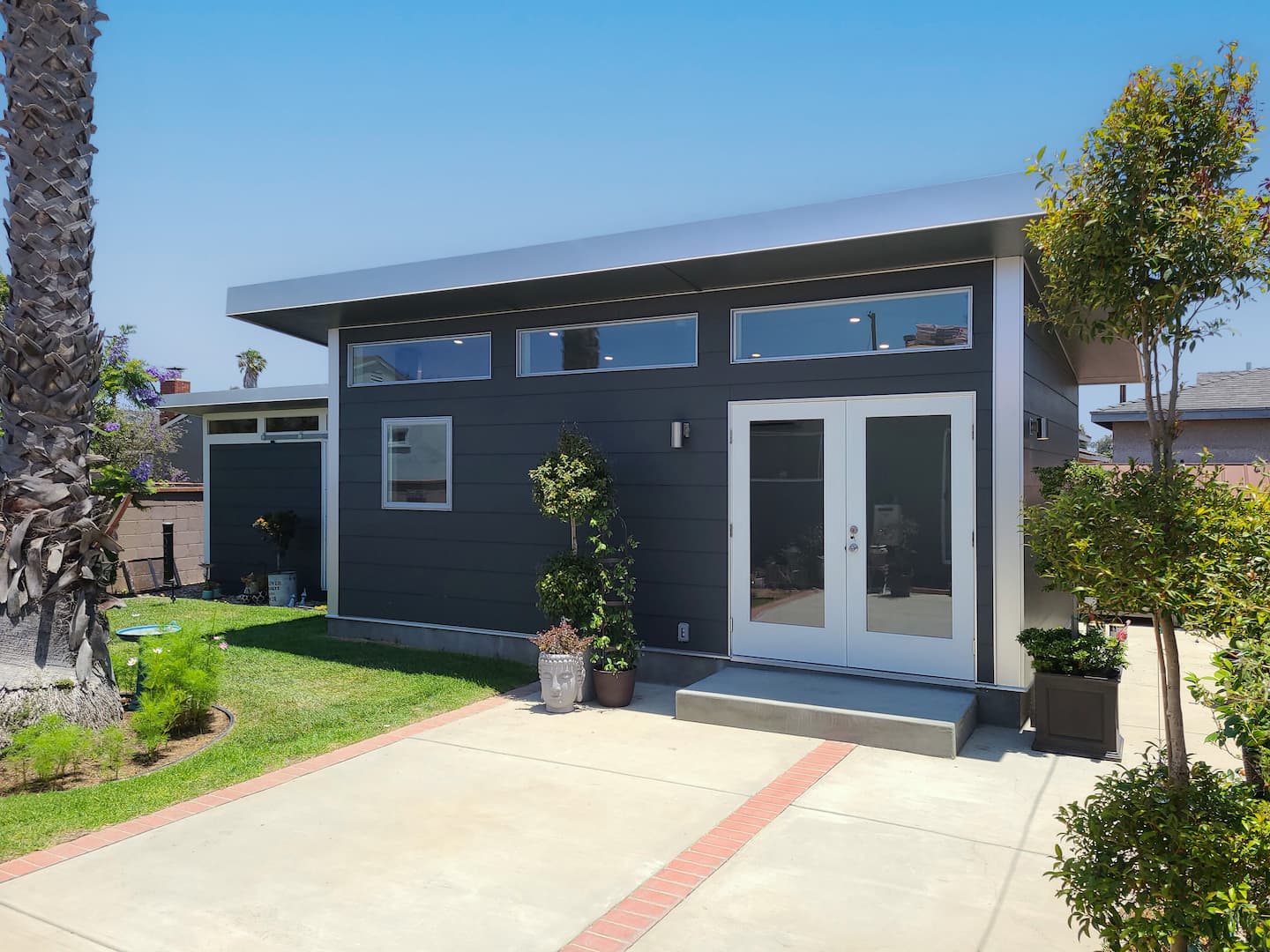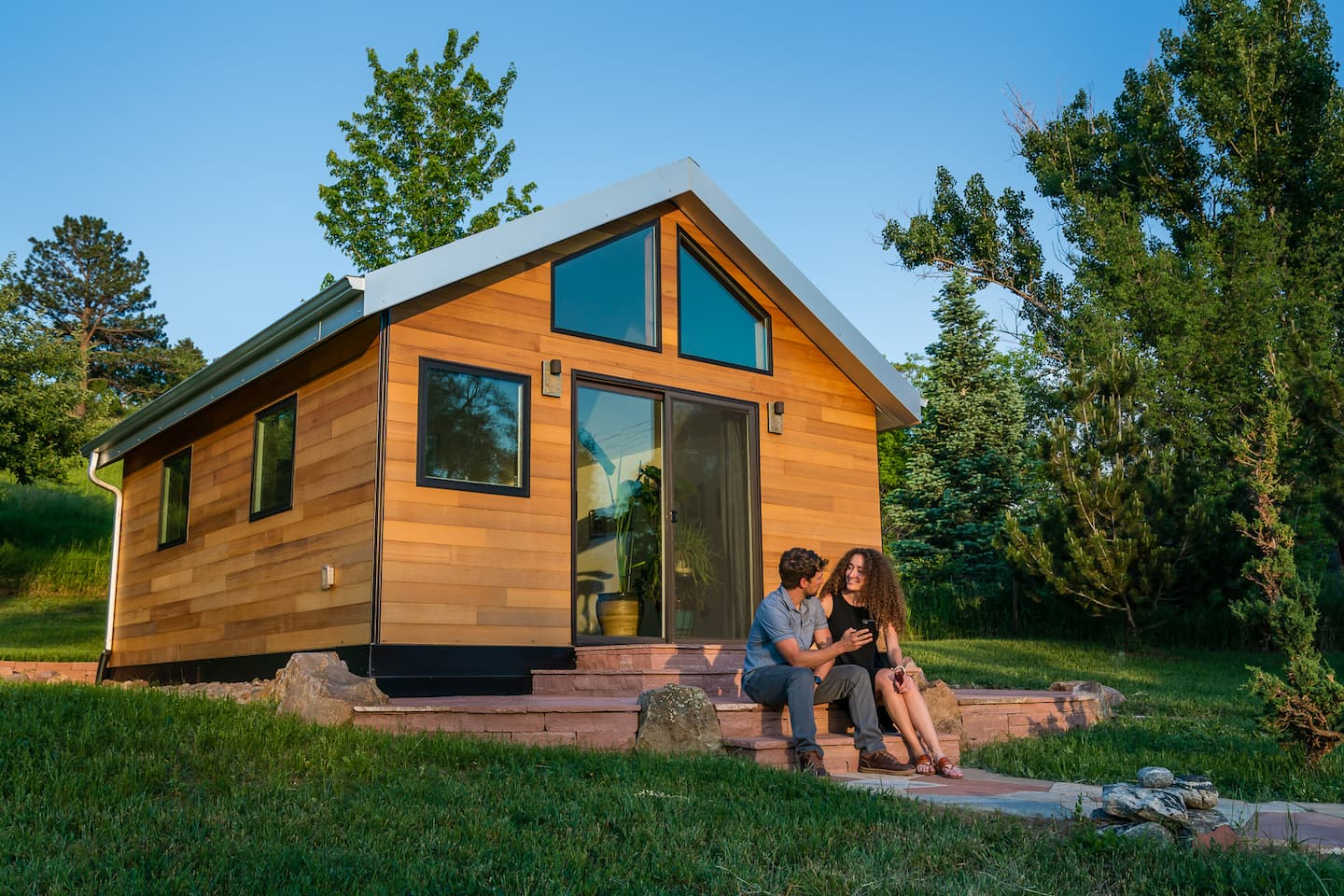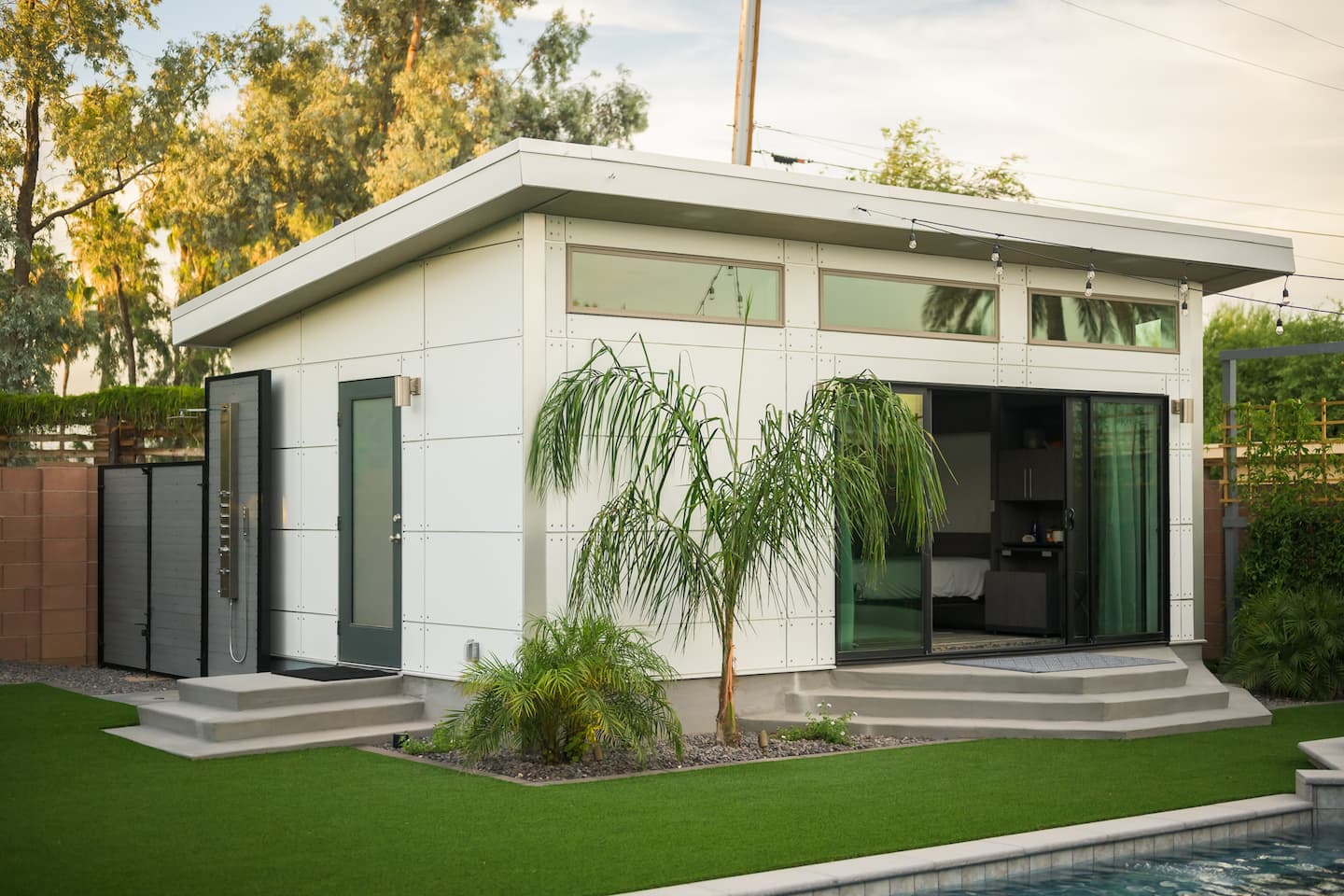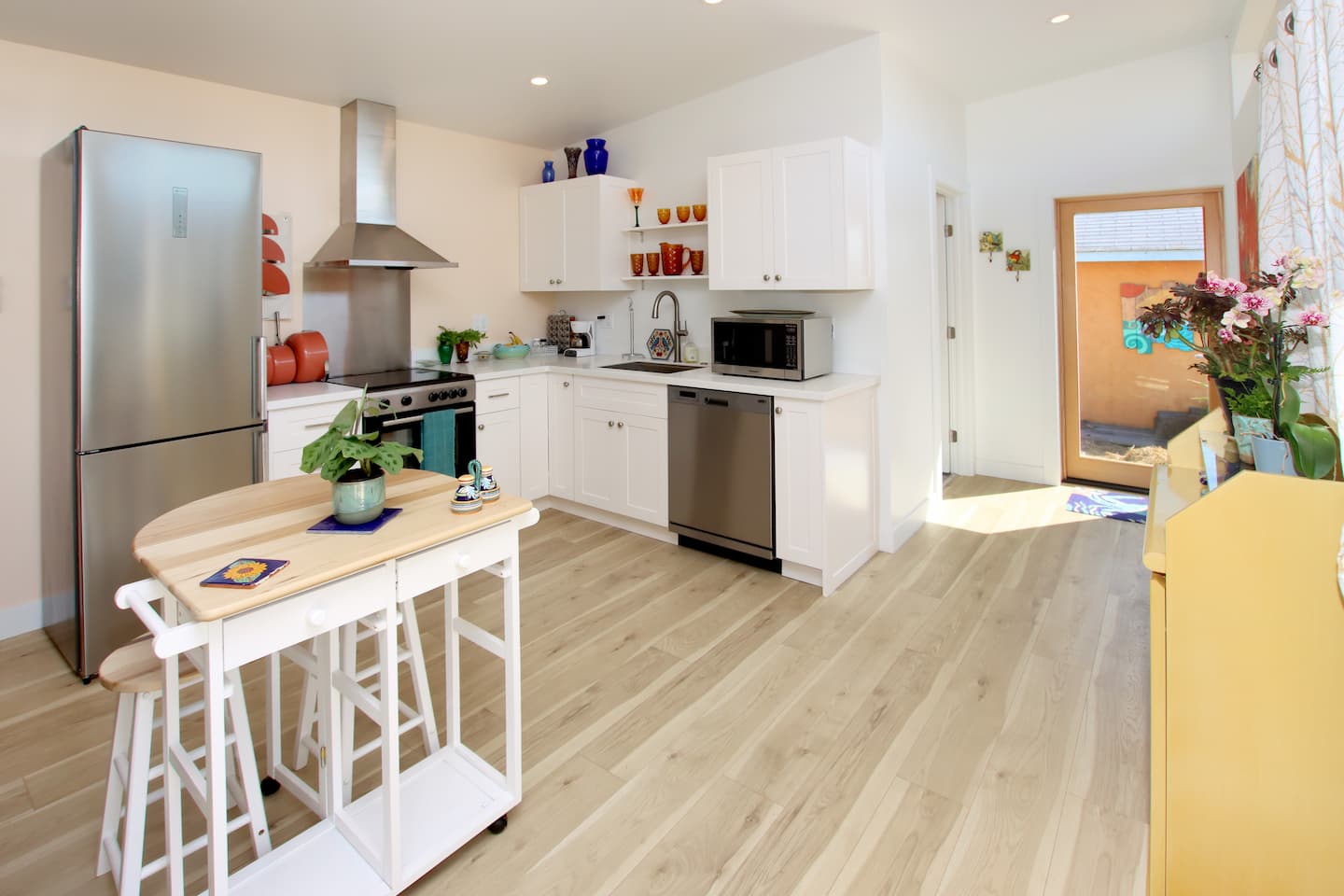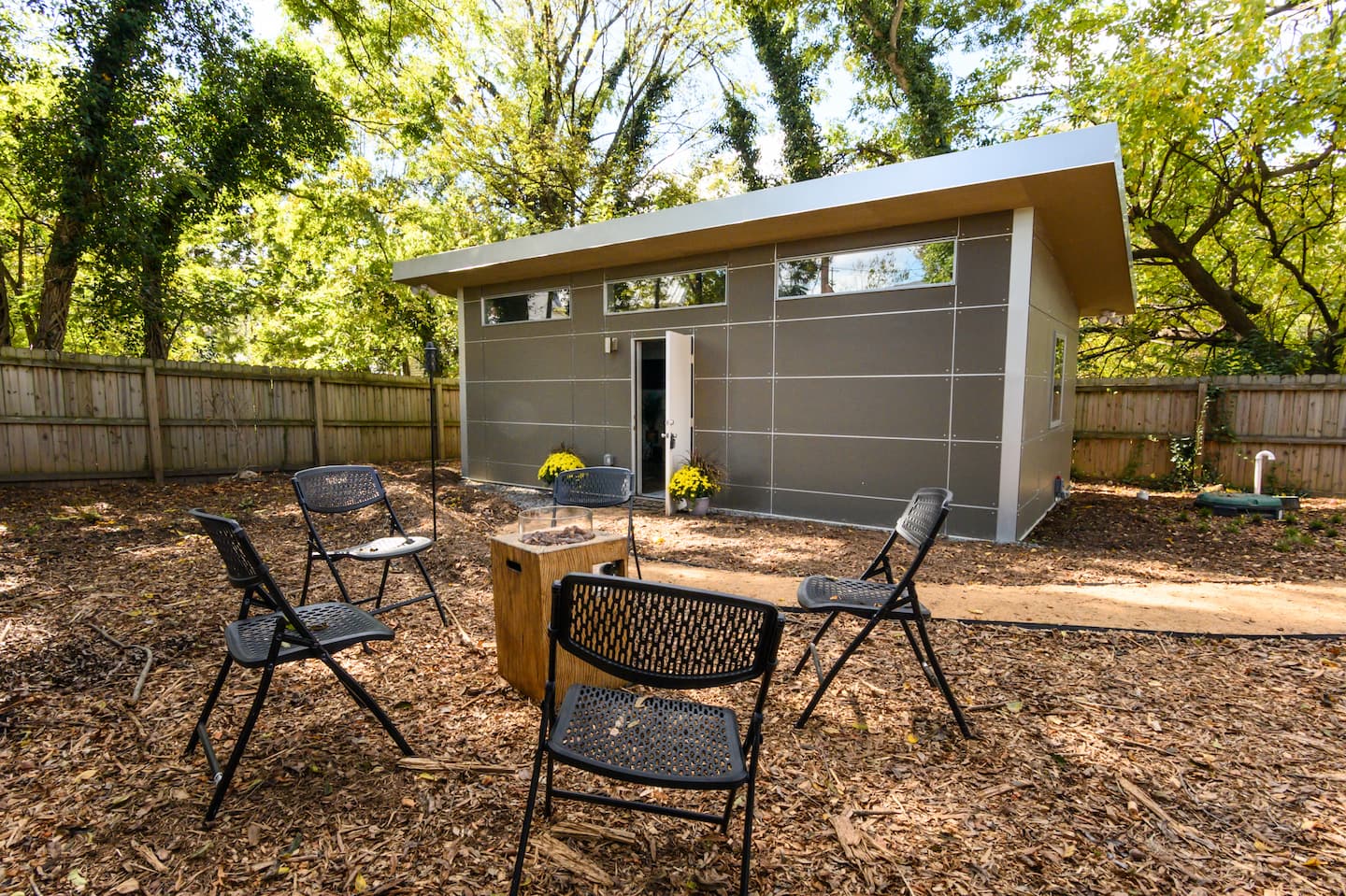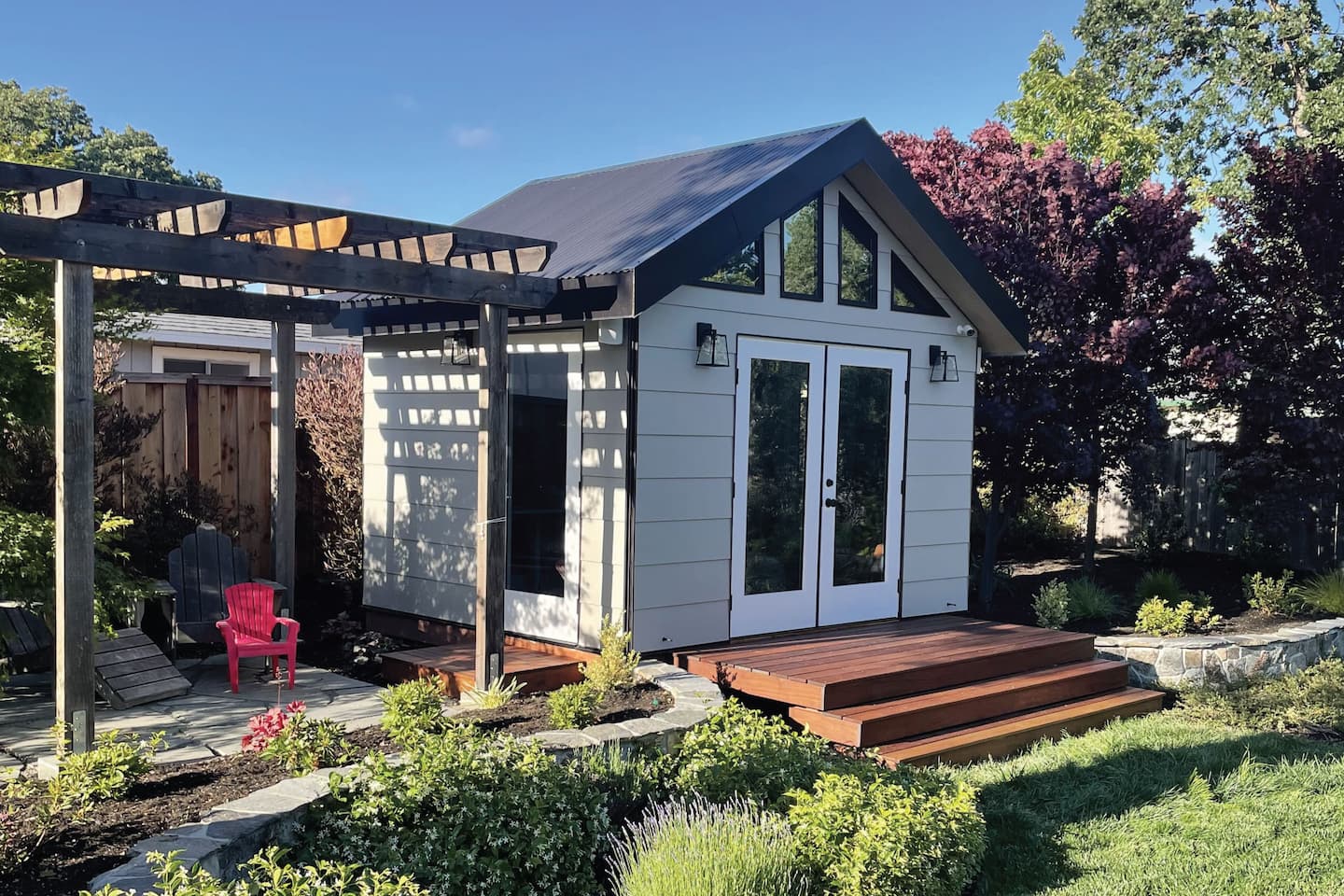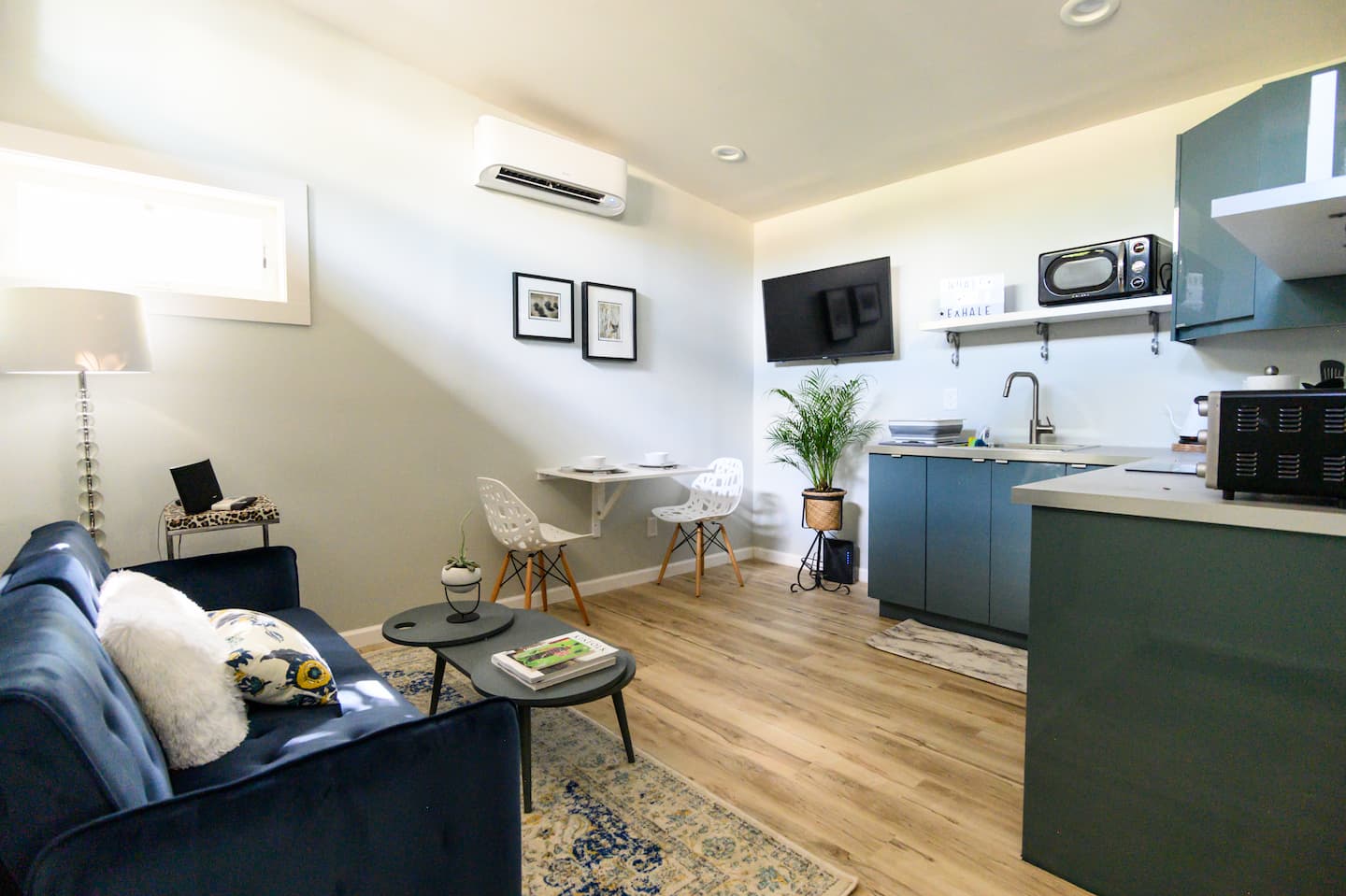 Modular home additions
A Studio Shed modular home addition is a simple and efficient alternative to a costly and time-consuming home remodel. Get the space you need in a fraction of the time, and for far less than you might think.
Design & Price
Faster. Easier. Affordable.
Almost all of us could use a little more space in our lives. But we don't need just any space – we need the right space. For those who need to accommodate a growing family, have a creative workspace, or work from home, a detached, turnkey modular home addition or prefab guest house from Studio Shed is a popular and cost-effective alternative to expensive and time-consuming remodels and additions.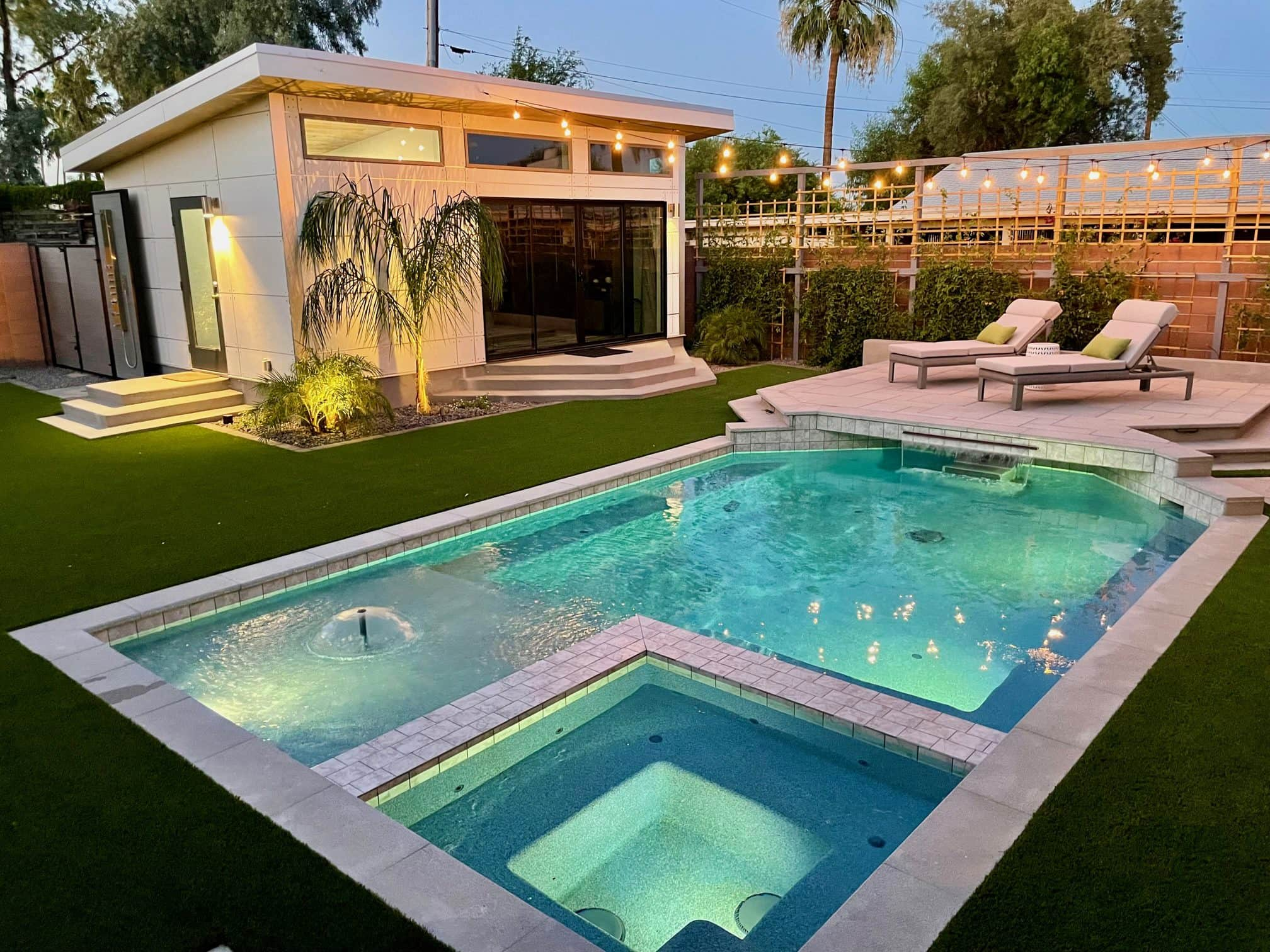 Our panelized and freestanding turnkey backyard buildings eliminate the need for involved foundation work and integration to an existing structure, expensive architectural and drafting costs, and for our most popular sizes (10x12 and smaller), even the long wait at the building department.
In addition, you'll make use of your backyard in new ways as you integrate your indoor and outdoor living spaces. You'll get far more room than just the square footage of your Studio Shed. Studio Shed Summit Series units with our Lifestyle Interior package are built to the same (or better) standard than new home construction. High-quality double or triple pane (optional) glass, insulation, finished flooring and lighting create a space that's truly an extension of your home.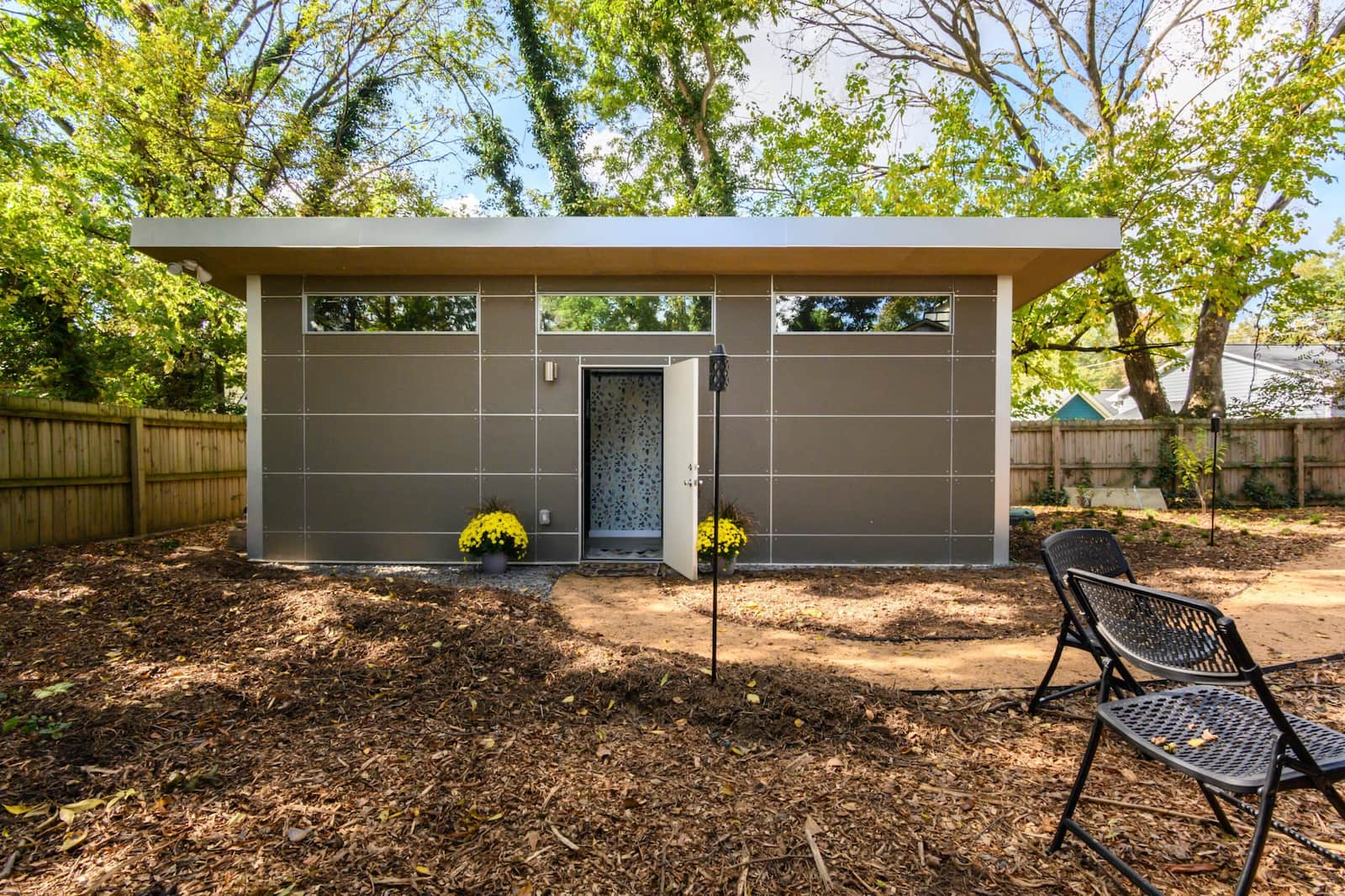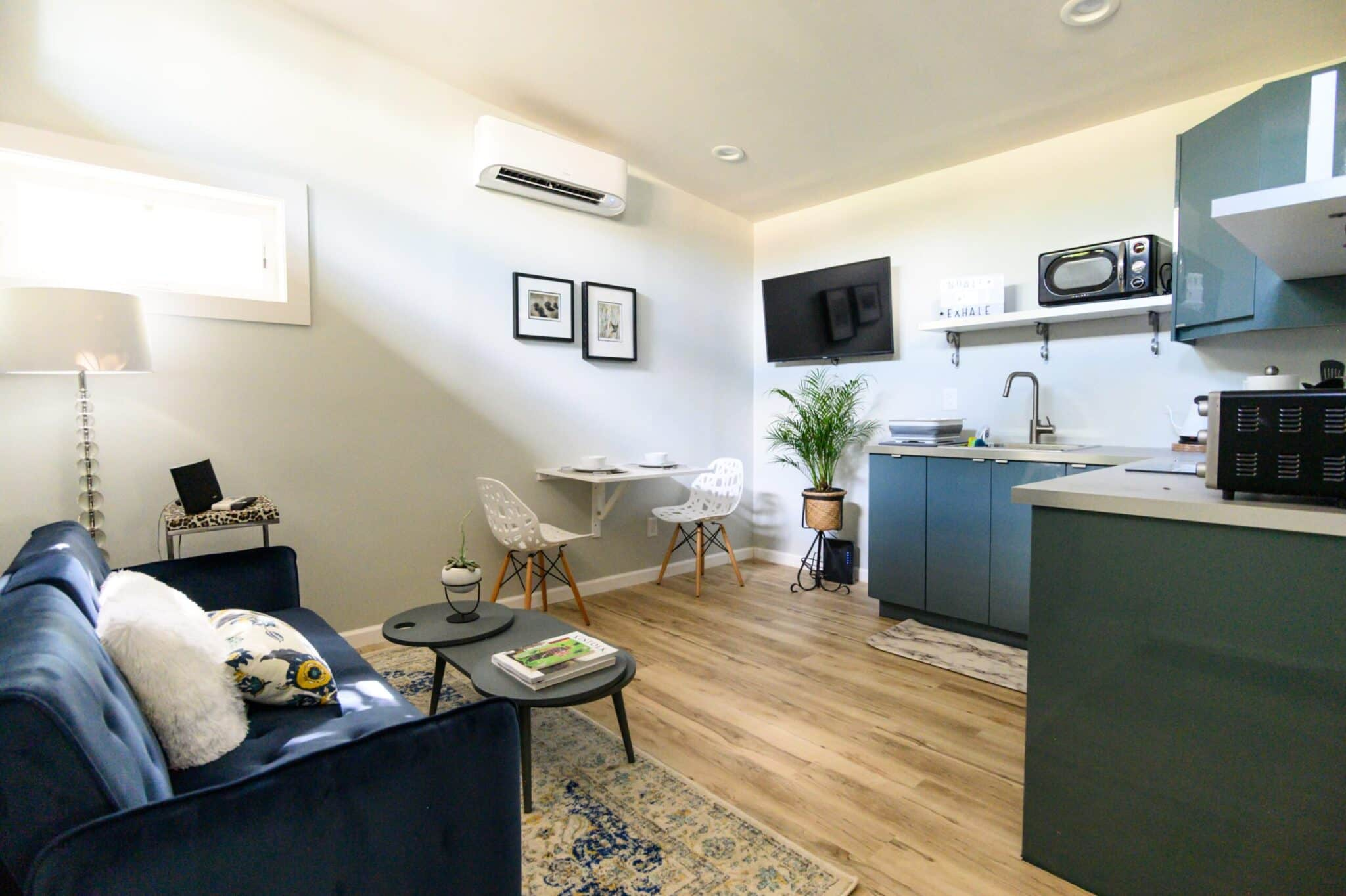 Originally we considered building an addition on the house. But the budget estimates came in at $135,000, and we didn't want to spend that much when all we really needed was one extra room.
The Studio Shed Signature Series is the perfect starting point for your backyard man cave studio. Our Lifestyle interior package contains a turnkey electrical kit and healthy denim insulation to create a comfortable four-season space where you can create, work, and play. For those requiring more customization of their interior, our Customer Experience team can point you in the right direction and connect you with clients who are using their space in similar ways.
Studio Shed signature series features

– Hundreds of window and door configurations to capture or eliminate natural light

– Turnkey electrical package for an efficient installation

– Simple foundation options

– High-efficiency insulation in the walls and roof create a healthy interior space

– Built and installed in a fraction of the time and cost of a home remodel

The all-in cost of a Studio Shed is typically a fraction of the cost of a remodel or addition. Our most popular finished spaces are installed in less than one week, making it the fastest way to gain the extra space you need. Studio Sheds can be equipped with plumbing for guest houses and accessory dwelling units (ADUs).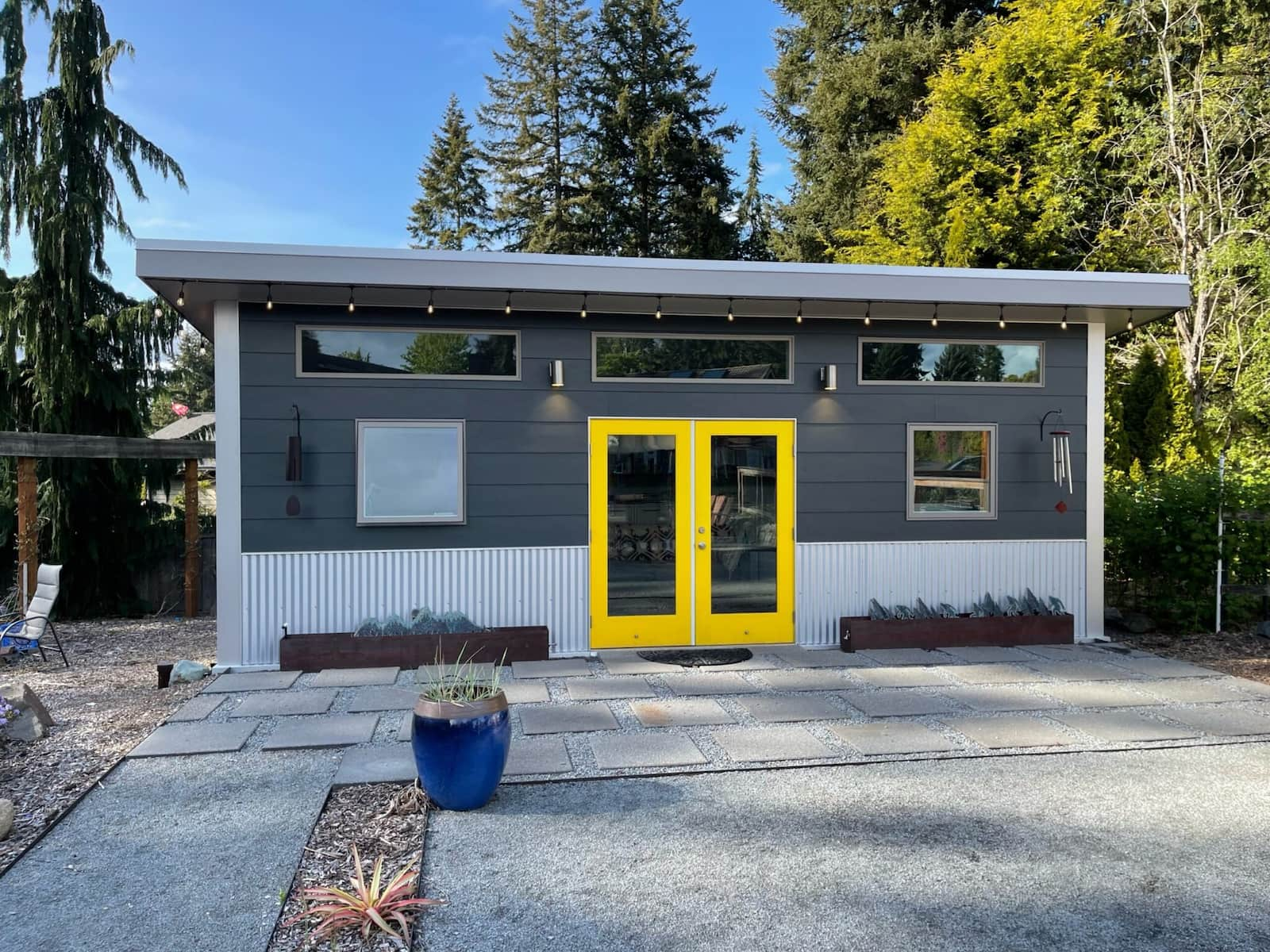 Choose the perfect shed
Whether you need a home office storage space, guest studio, or backyard retreat, we've got the perfect Studio Shed for your needs. Choose from our quick turnaround pre-configured selections, or design your own prefab backyard room in our 3D Design Center.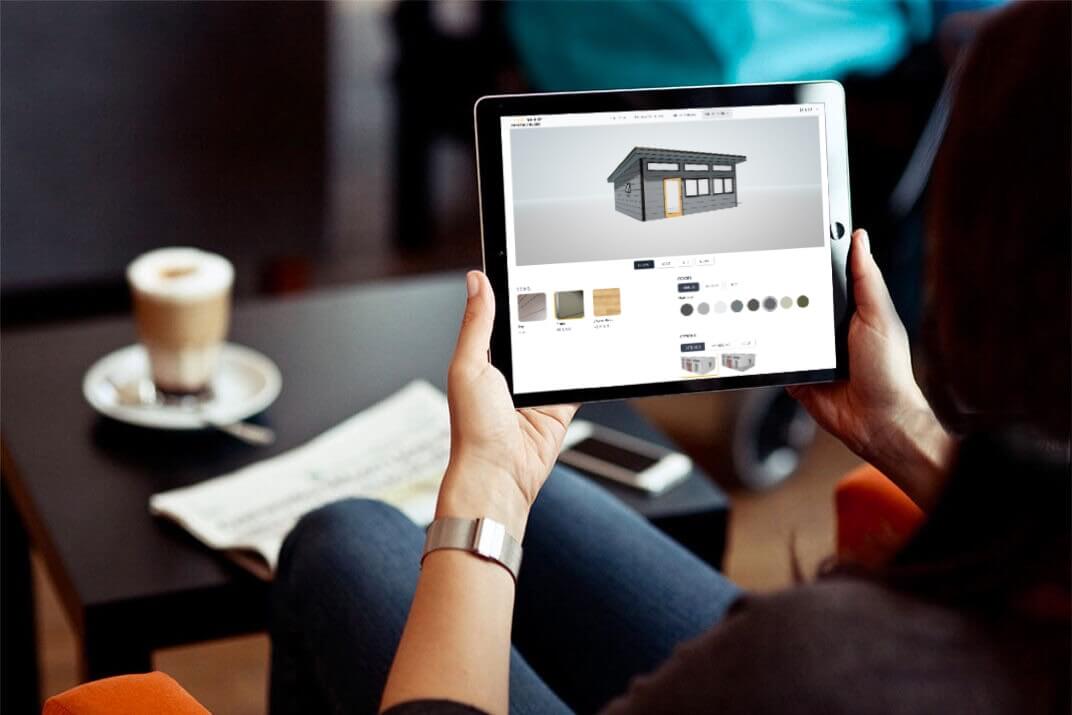 Make Your Escape
Design Your Studio Shed
One shed does not fit all. Our innovative prefab solution is a flat-packed, panelized kits of parts with hundreds of customizations in the Design Center. There are millions of combinations of sizes, door and window placements, and colors. All thoughtfully designed to work together.