An accessory dwelling unit, or ADU, is an additional living space on your property, most commonly in your backyard. ADUs are popular home additions because they can be optimized to fit your needs. Whether you call it a granny flat, cottage, casita or in-law suite, an ADU comes in many sizes and styles. Their detached nature means you can expand your living space without the hassle of home construction or remodeling.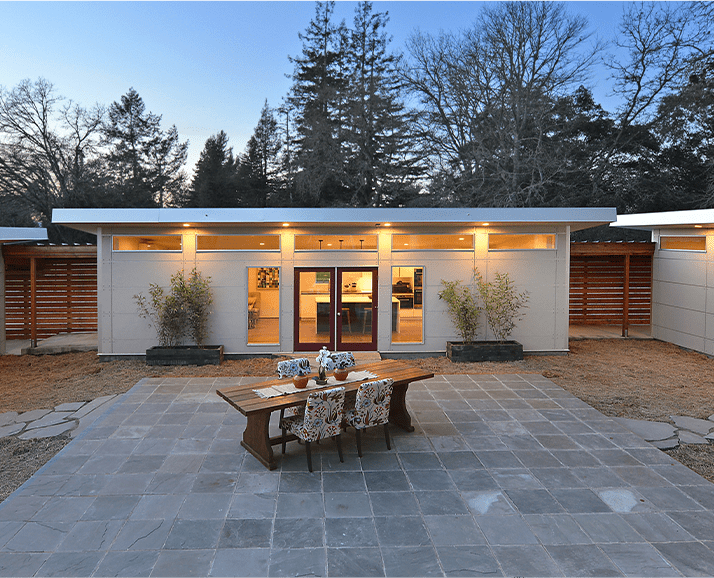 Wondering if an accessory dwelling unit is the right choice for you?
At Studio Shed, we provide end-to-end design, manufacturing and installation of ADUs with our Summit Series. Whether you need a fully customized solution or are looking for a turnkey option with one of our ADU designs, we can help.
Benefits of an ADU from Studio Shed
Streamlined Design Process
Choose from a prefab, turnkey solution or go with a more customizable design of your own with our 3D Design Center.
Predictable Costs make for an Economical Option
The costs of your ADU are clear throughout the entire design and purchase process, including any additional installation costs your ADU might require. Plus, an ADU is often more affordable than remodeling or adding on to your home!
Expert Guidance Throughout the Journey
Our experienced team will help you as you design your ADU, then hand it off to our builders here in Colorado who will get the materials shipped right to your front door! We are always just a phone call away.