INSTALLATION NETWORK
Our Teams
Studio Shed is grateful to have some of the most talented professionals in the industry as partners in its installation network. Our installation partners are experts in the assembly of Studio Shed's modular spaces and share Studio Shed's keen focus on customer service. Studio Shed installers do everything from preparing the foundation to installing our prefabricated panels and, in many cases, working directly with customers to finish their new space with the addition of decks, plumbing and interior accoutrements.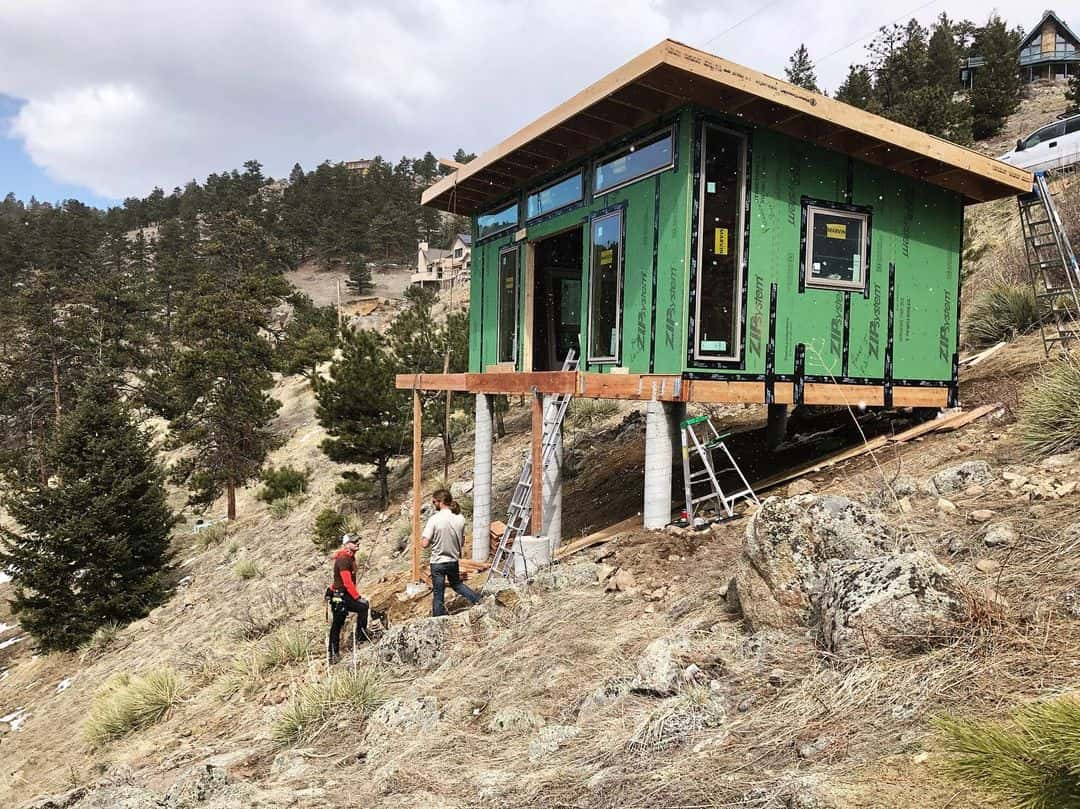 When you work with Studio Shed's installation partners, you are working with a contractor we would welcome into our own homes. Every member of our team is certified and insured, giving you one less thing to worry about. The Studio Shed installer will take delivery of your Studio Shed, install your chosen options, and perform a final walk-through with you at the completion of the installation.
TYPES OF INSTALLATION WE OFFER
DO-IT-YOURSELF (DIY):
As the name says, you do it yourself! In the case of Studio Shed, however, DIY means you'll have access to some valuable resources as you install your new space. DIY is the fastest and most affordable option we offer. Installer availability is not a factor when you choose DIY, and it is more cost-effective than our full-service professional installation options. Every DIY Studio Shed purchase gives you access to the same resources and instructions we use to train and certify our network of installers, including 3D assembly instructions, construction plans for the Studio Shed you purchased, and a video that walks through the entire installation process. And, of course, we are only a phone call away if you have questions.
Studio Shed DIY purchase is also a popular option for customers who have their own trusted contractor. We will provide your contractor of choice with the same tools and support made available to Studio Shed's network of installers. This is a popular route among customers with a trusted contractor.
STUDIO SHED PROFESSIONAL INSTALLATION
Studio Shed Professional Installation – Shell Only: Our installation partner takes delivery of your Studio Shed and installs all wall panels, roofing and siding. For clients who purchase a Studio Shed without a Lifestyle Interior, this is a complete installation of the product. This is also a popular option for clients who choose a Lifestyle Interior and have the ability to install and paint the interior finishes on their own.
Studio Shed Professional Installation – Shell + Lifestyle Interior: This is our premium installation option, and perfect for those who want to leave for work and watch their Studio Shed appear in their yard over a matter of days. This includes installation of the full building shell, and any interior options you purchase directly from us. Every member of our professional team of installers is certified and insured, and will deliver the same service we would expect in our own home. Studio Shed will manage the scheduling of your delivery and installation, and your installer will perform a walk-through with you at the completion of your installation.
WHAT TYPE OF FOUNDATION DO I NEED?
Studio Sheds are not an average backyard shed. They are heavy and require unique specifications to ensure their quality and longevity. By understanding the effects of weather, time, and space on construction, and your shed itself, you can better plan your foundation for your site specifically. This knowledge, when applied to your project, will save you time, money, and a lot of effort. There are multiple options to attach our floor system to the earth. The most popular method consists of simple poured or pre-cast concrete piers. Click the button below to learn about the different foundation types we recommend and how to choose the right one for you.
WANT TO JOIN THE TEAM?
Studio Shed is actively seeking additional partners to join its network as our national footprint expands. We seek only individuals with the highest attention to detail, personal integrity, and drive to satisfy the customer.
Joining our network of installers provides numerous benefits for your business. Installation of our sheds is simple and straightforward, with clear timelines that make the most of your valuable time. Studio Shed installations are nearly always performed in conjunction with additional work for the customer that you can quote directly, such as foundation preparation and finishing details like decking, interior finish work and more. To learn more about opportunities at Studio Shed, please find our Certified Installer Application Form. We look forward to hearing from you!
//php get_template_part('button-create'); ?>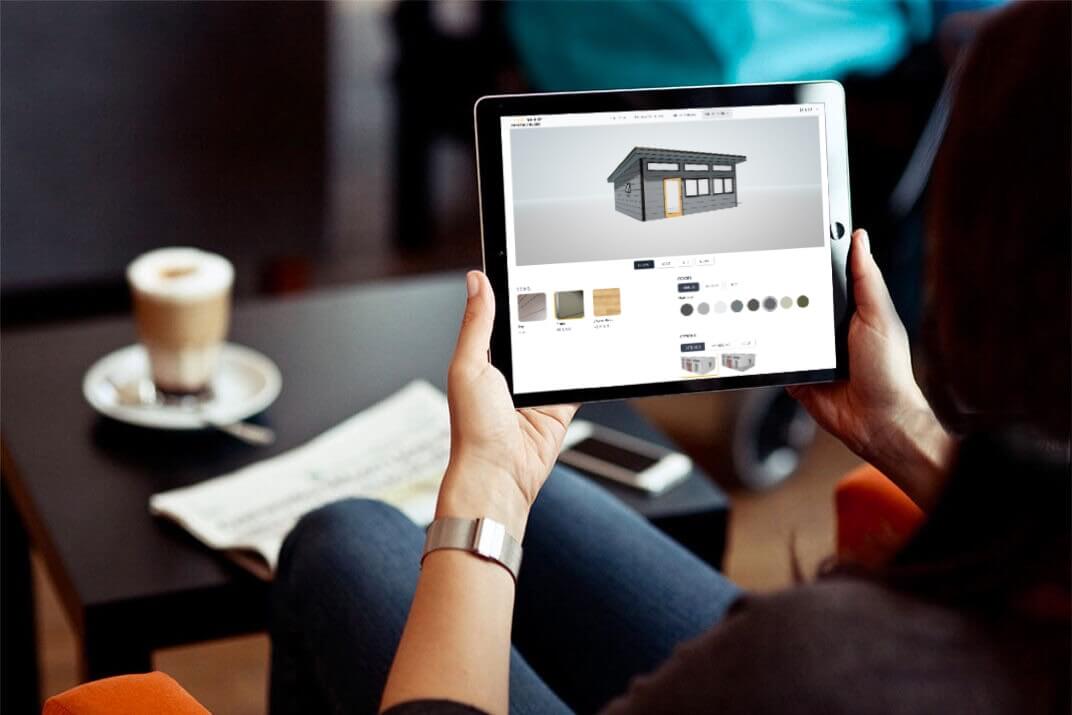 Make Your Escape
One shed does not fit all. Our innovative prefab solution is a flat-packed, panelized kits of parts with hundreds of customizations in the Design Center. There are millions of combinations of sizes, door and window placements, and colors. All thoughtfully designed to work together.