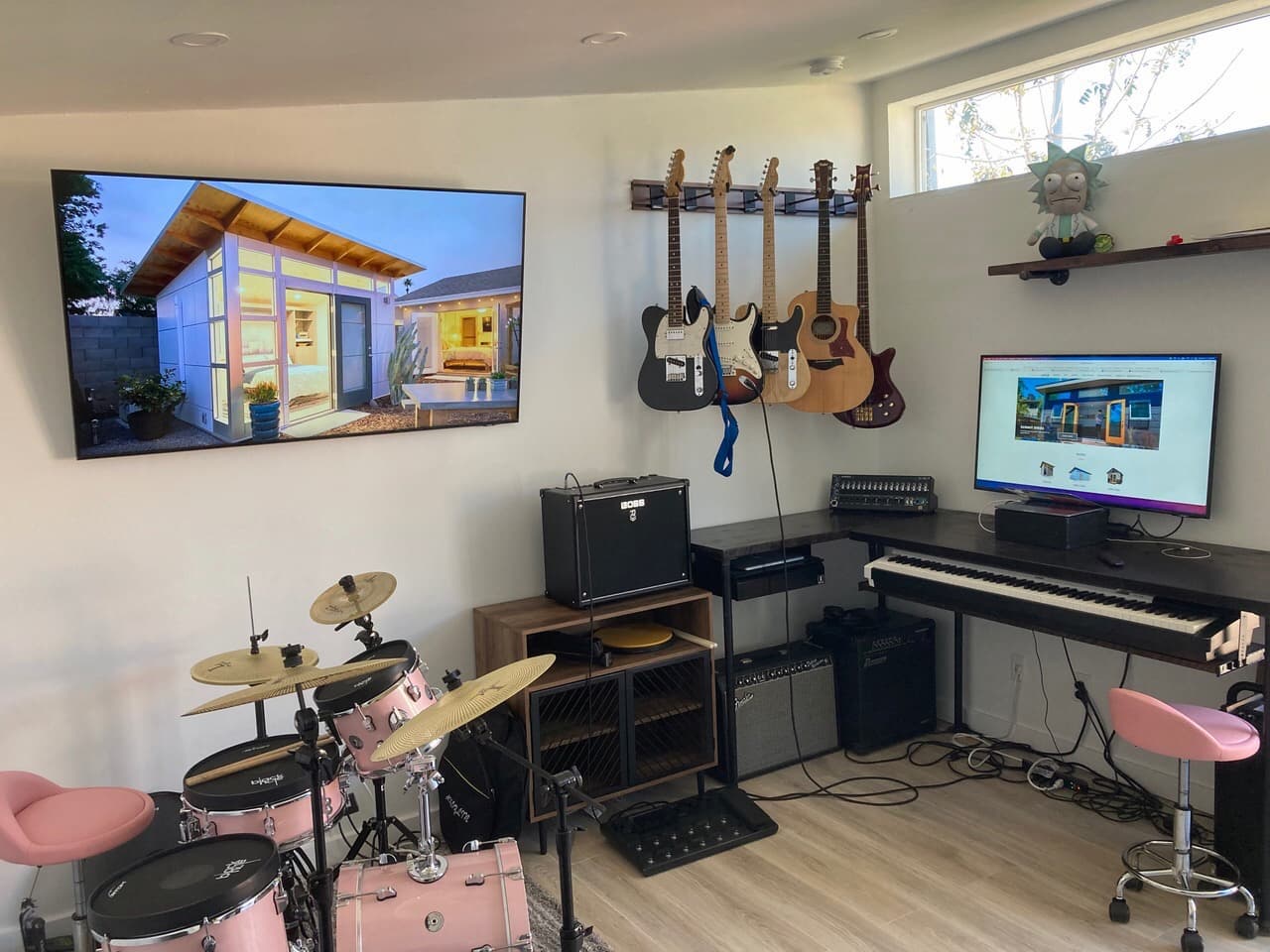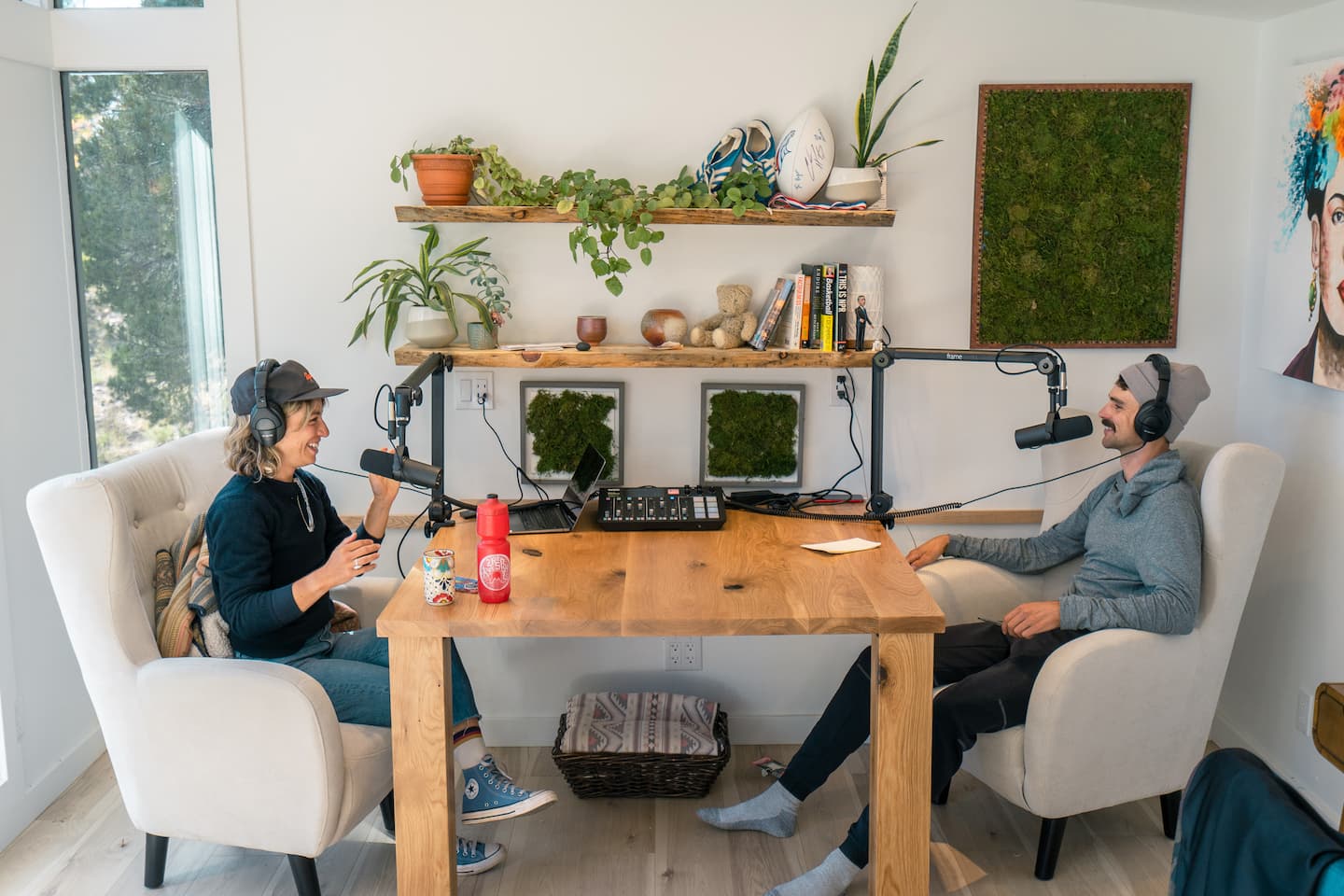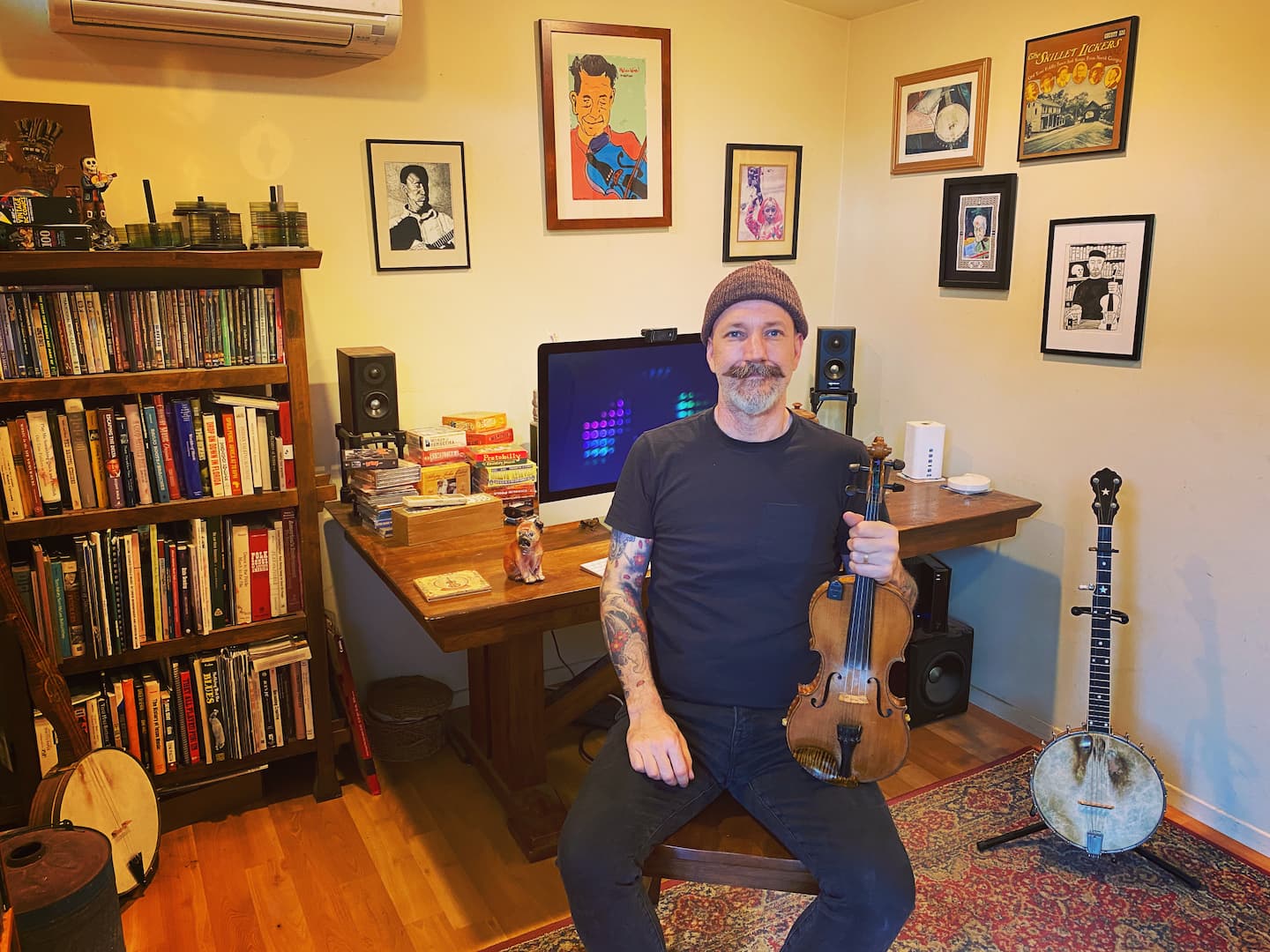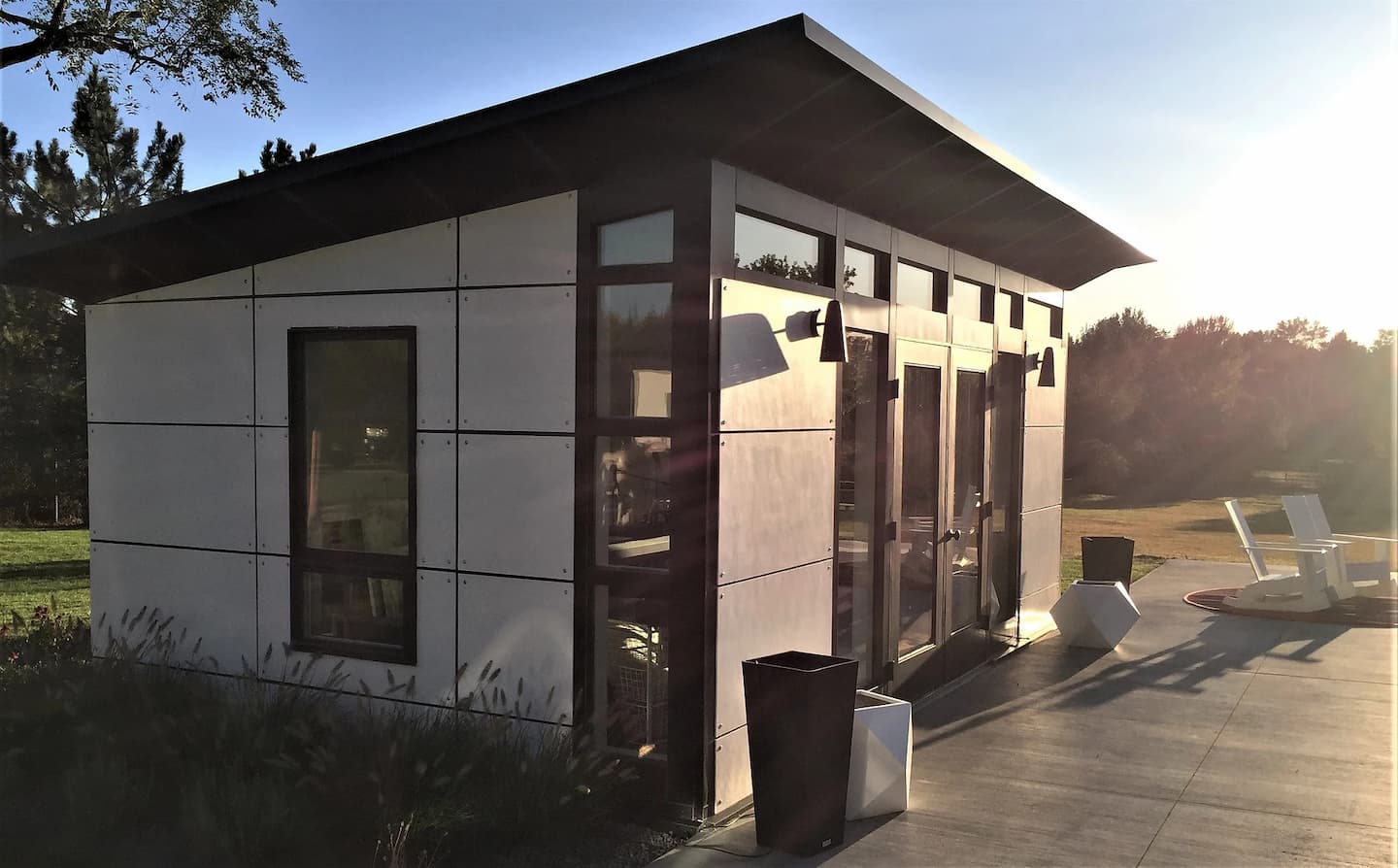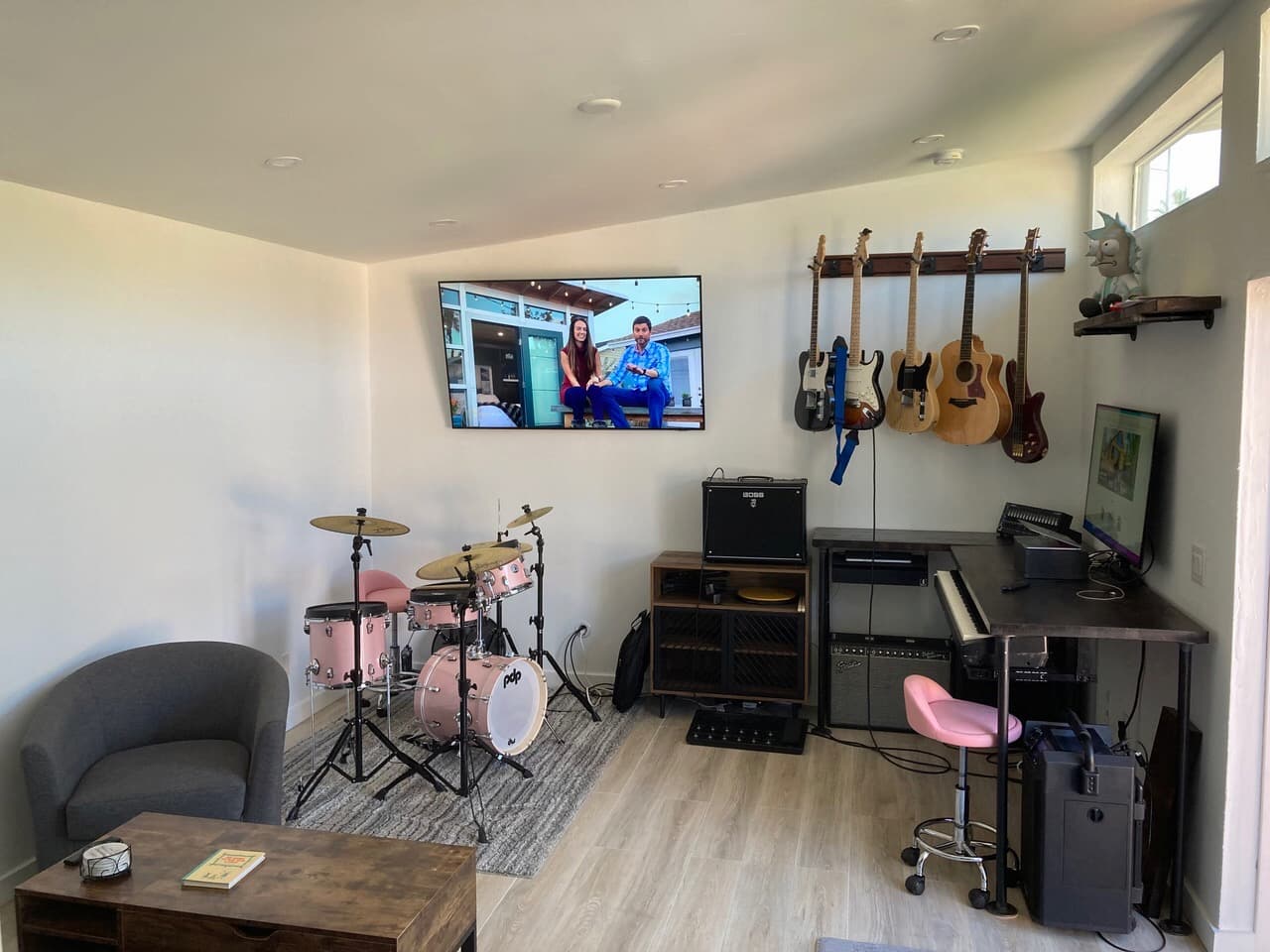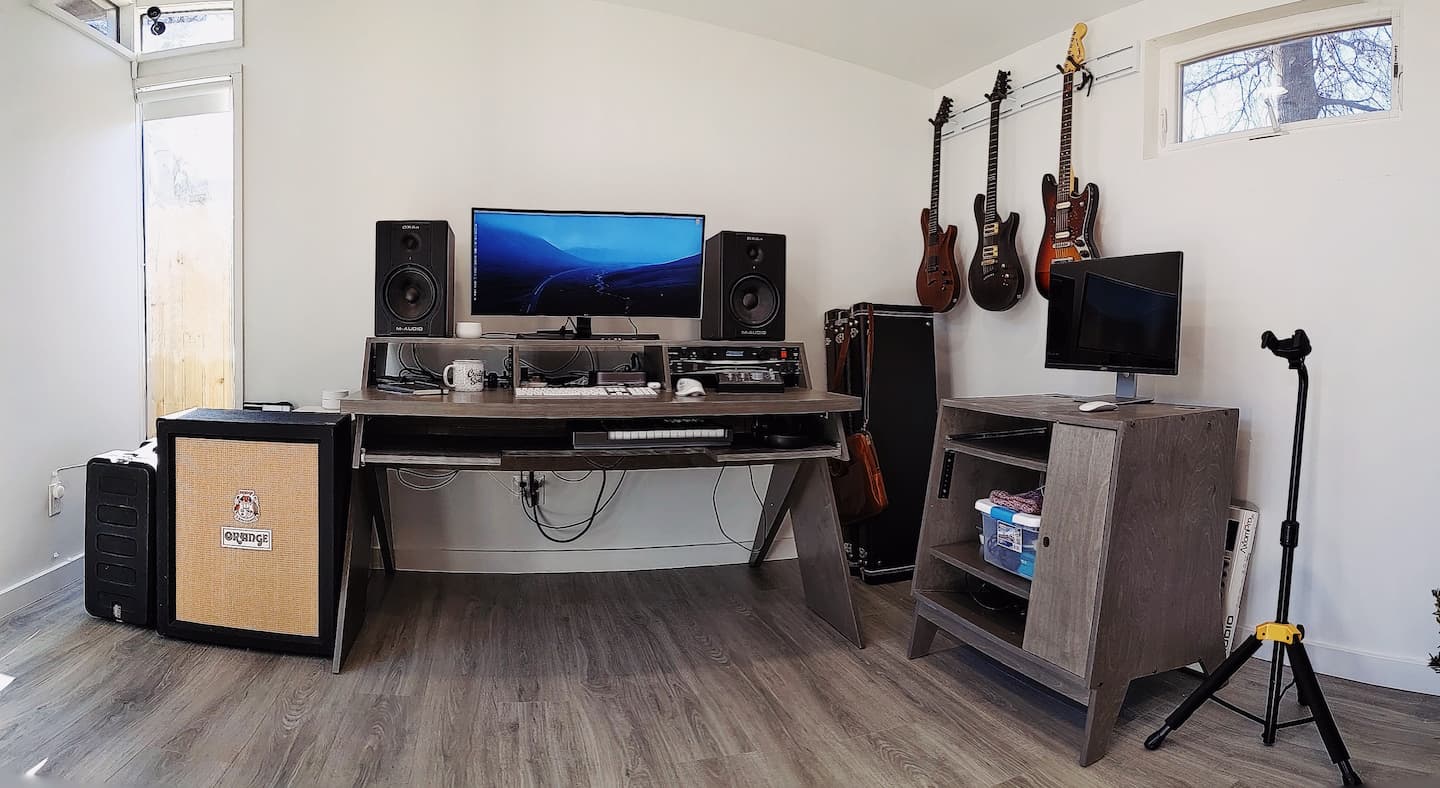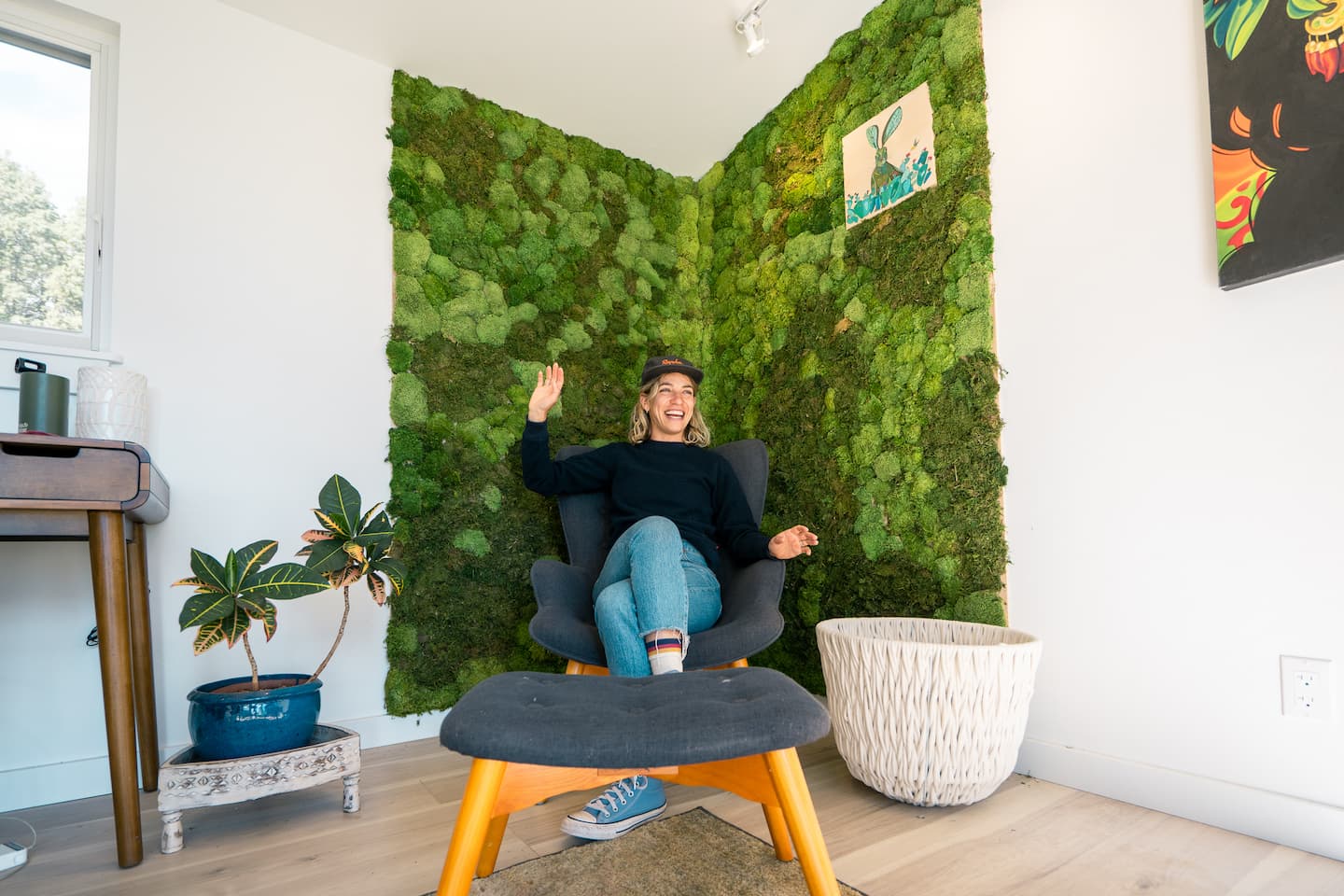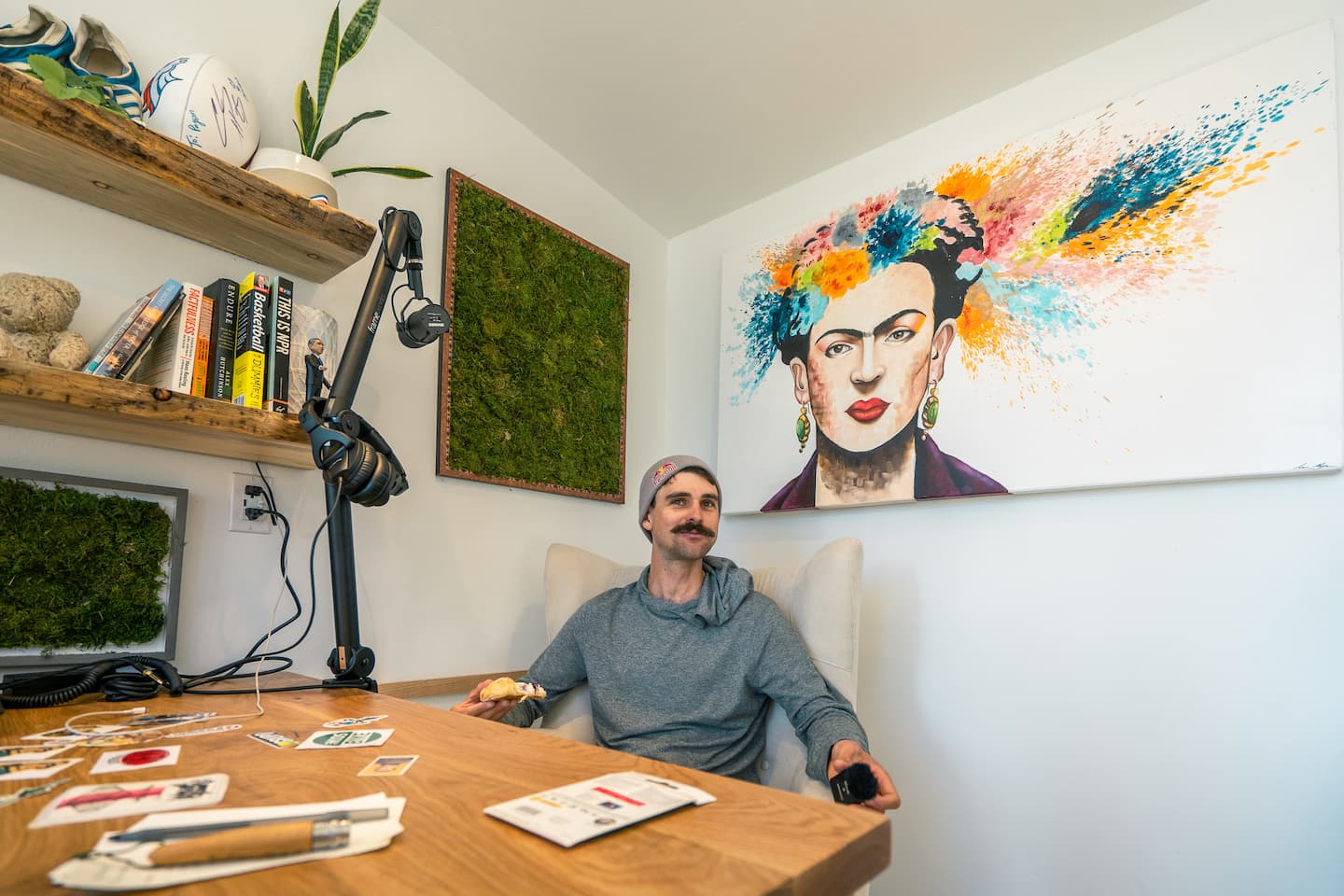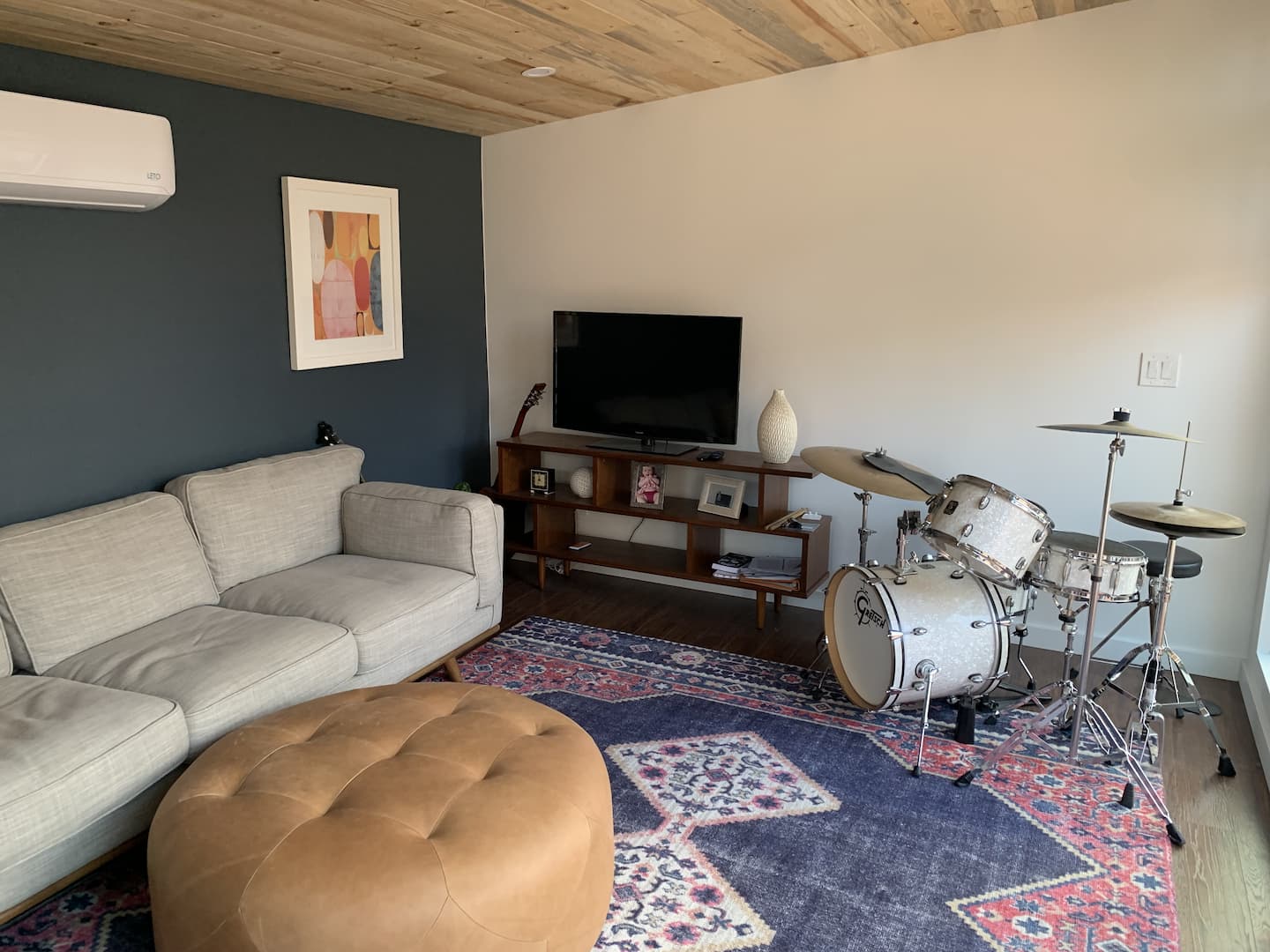 Home music & recording studios
We all need a place to play. A Studio Shed is your home music studio, just steps from your back door.
Design & Price
Play loud. Rock out.
Unleash your inner musician. A Studio Shed backyard music studio can be custom tailored to fit the specific needs of those requiring interior acoustical optimization. We have worked with numerous musicians, producers, and industry professionals throughout the country to get them a space of their own in which to pursue their passion for music.
A Studio Shed Signature Series or Summit Series model is the perfect starting point for your backyard music studio. We have worked with customers from the enthusiast to the professional end of the spectrum in the music industry. For the enthusiast, optimizing your interior may only require off-the-shelf acoustical panels which are widely available and simple to install. For professional level acoustical treatment, we have recommendations for third-party professionals who can make your Studio Shed into a truly professional recording or soundproof studio.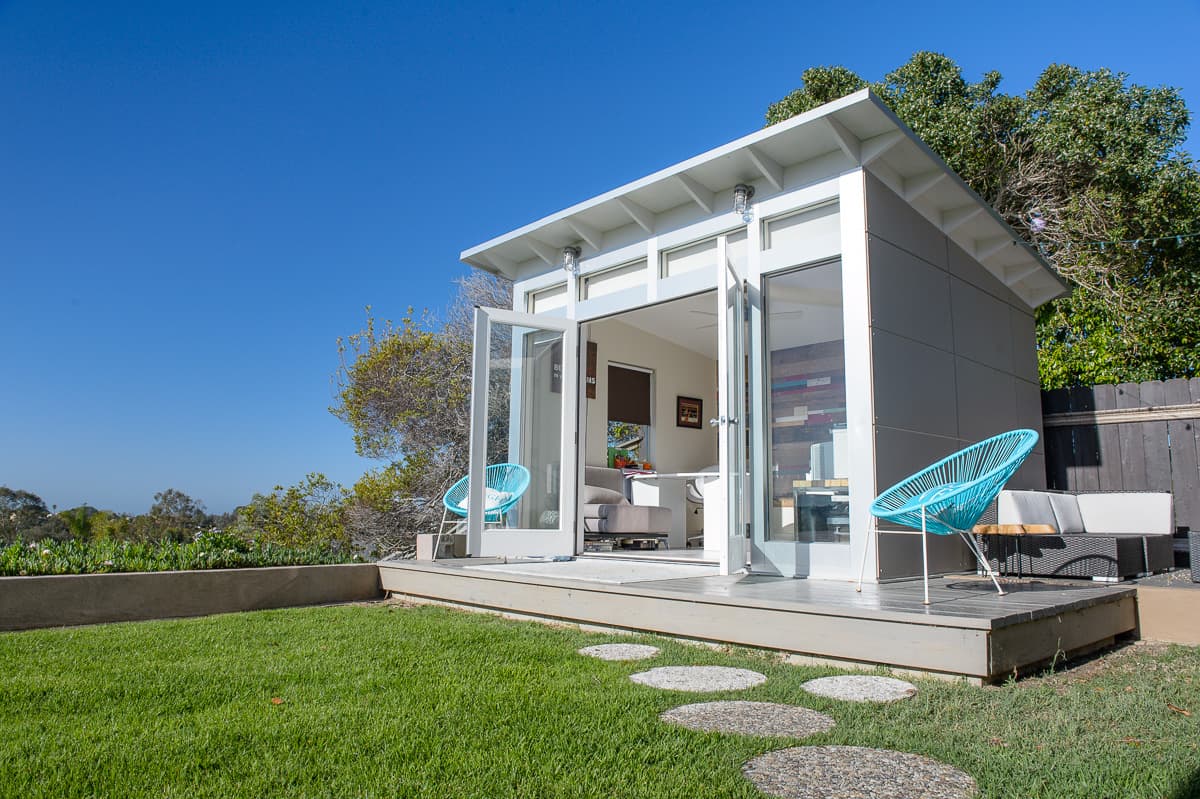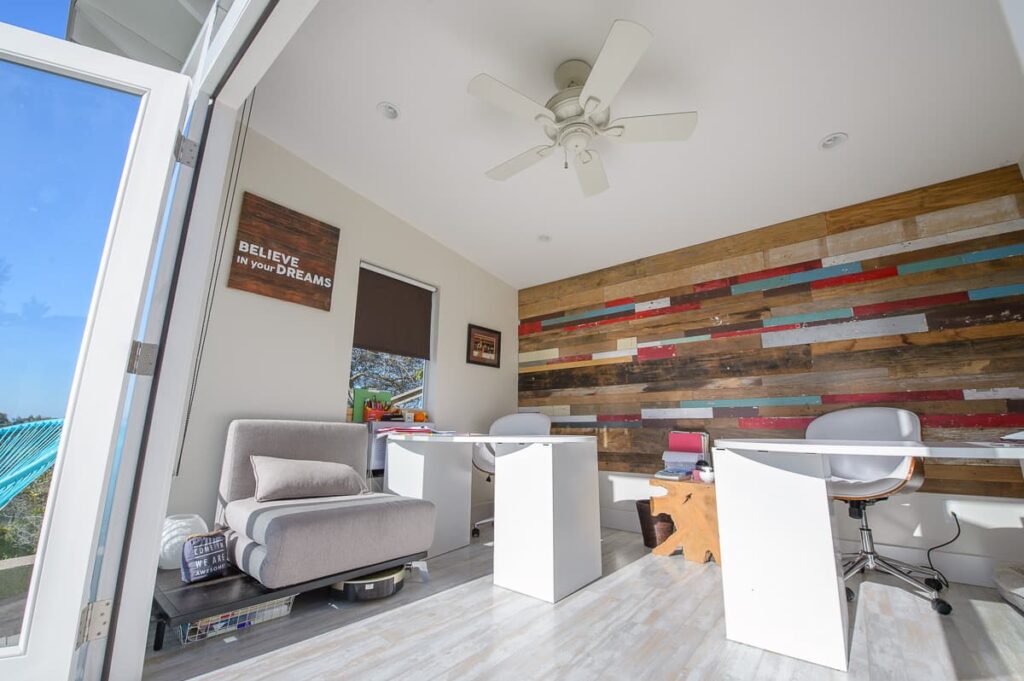 This Studio Shed is my sanctuary, but it gives peace of mind to my whole family. Now I can play anytime I want – and I want to play all the time, knowing I won't disturb anyone at our house or in the neighborhood. Inside, the sound is natural and warm. The inside-outside sound exchange is so muffled I don't hear anything out there and vice versa. The guys come here to rehearse now. We can play anytime. My Studio Shed is about freedom.
Soundproofing Recommendations
When it comes to soundproofing, there isn't always a one-size-fits-all solution for creating a music-ready studio. To help simplify this process, we recommend two separate routes depending on the degree to which you plan on soundproofing your Studio Shed.
For the music enthusiast: For those interested in a baseline soundproofing solution for standard noise control, our Lifestyle Interior Package is a great starting point. All Lifestyle Interiors include high-efficiency insulation in the walls and roof, your choice of finished flooring, code-compliant electrical package, all interior/exterior fixtures and outlets, and all finish trim and hardware. From there, you can install non-invasive soundproofing materials such as soundproof curtains, foam panels, and rugs to help block out the noise. Adding acoustical treatments to our modular spaces is a simple process and a great way to optimize your backyard music studio.
For the Professional Musician: For those looking for professional-grade soundproofing, we recommend purchasing the Studio Shed shell only and outsourcing acoustical materials from third-party vendors to finish out the interior. To achieve optimal sound isolation in your Studio Shed, we recommend using the following materials in coordination:
– Ceiling: Auralex Ceiling System
– Walls: Quiet Rock Drywall (2 layers) + Green Glue (between layers)
– Floor: Green Glue + Plywood (2 layers)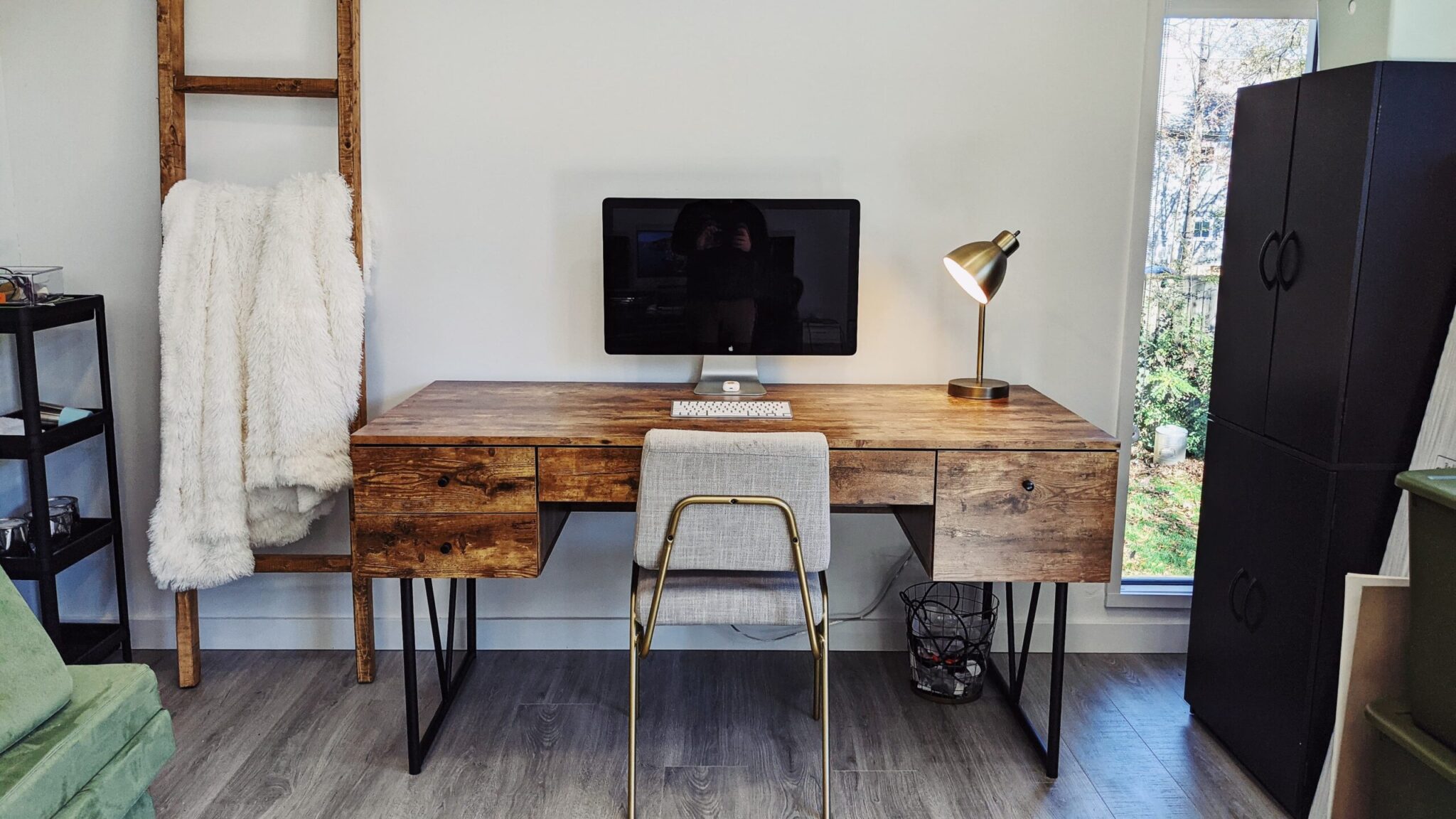 We just had our new 10X12 recording studio built by Studio Shed. We rarely give out reviews but we have to say that Studio Shed is one of the most efficiently run companies we've had the pleasure of doing business with. It was an absolutely painless experience from start to finish. The hardest part was making the decisions about what we actually needed (form & function wise) for a recording studio. Once we pulled the trigger it was here and built in less then a month. The contractor was very efficient and extremely thorough. The building is well thought out and of extreme high quality. Studio Shed has gone to great efforts to minimize waste and utilize green materials. We are absolutely thrilled with our studio!.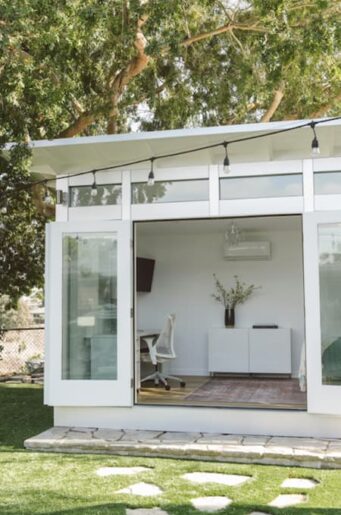 Studio Shed home music studio features

– Hundreds of window and door configurations to capture or eliminate natural light

– Turnkey electrical package for an efficient installation

– Simple foundation options

– High-efficiency insulation in the walls and roof create a healthy interior space

– Partnerships with 3rd party vendors for interior customization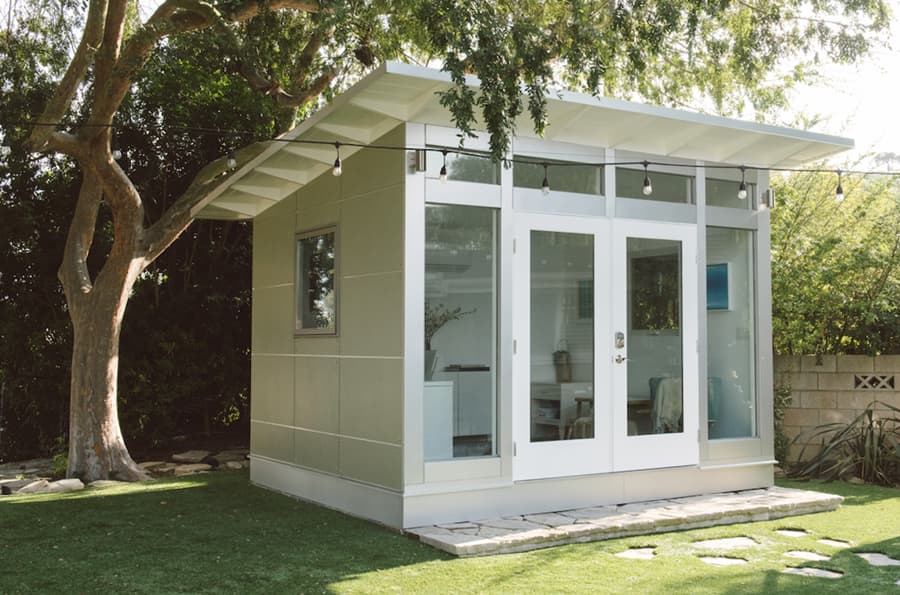 Choose the perfect shed
Whether you need a home office storage space, guest studio, or backyard retreat, we've got the perfect Studio Shed for your needs. Choose from our quick turnaround pre-configured selections, or design your own prefab backyard room in our 3D Design Center.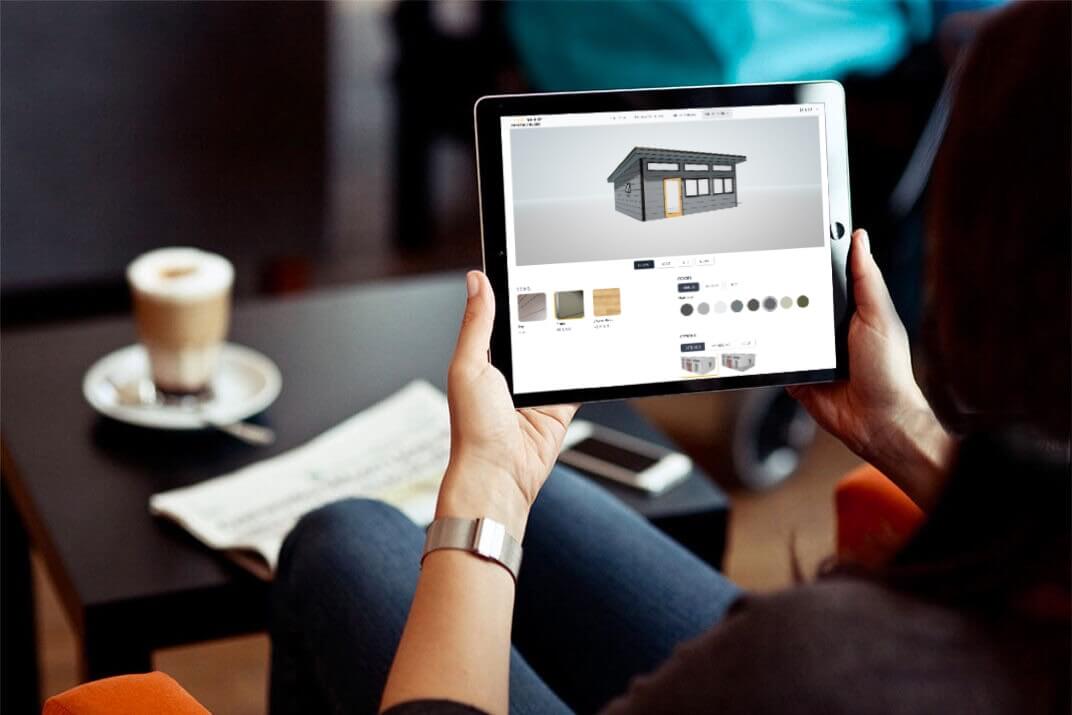 Make Your Escape
Design Your Studio Shed
One shed does not fit all. Our innovative prefab solution is a flat-packed, panelized kits of parts with hundreds of customizations in the Design Center. There are millions of combinations of sizes, door and window placements, and colors. All thoughtfully designed to work together.