A backyard studio is much more than your average garden shed. It's an intentional space designed to meet your needs, whether that's creativity, productivity or something else. From a home office or home gym, to a classroom or learning pod, the options are limitless when it comes to how you can use your own backyard studio. Learn more about Studio Shed's Signature Series and Quick-Ship products.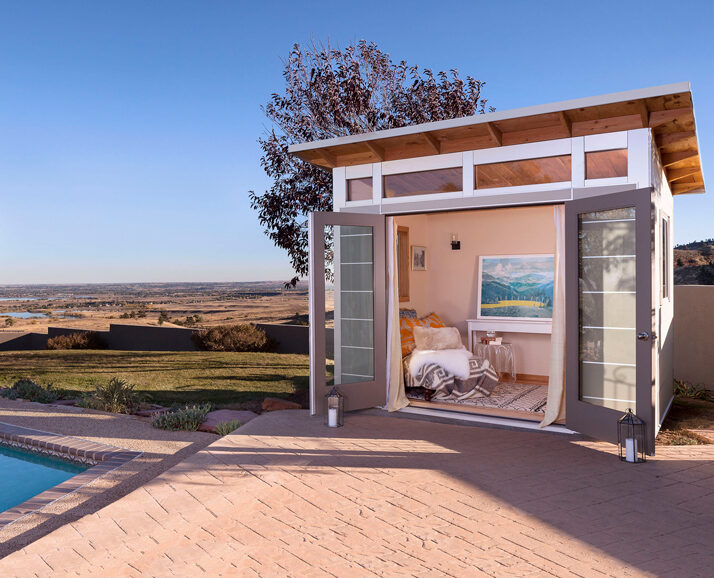 Find out what backyard studio is the right fit for you.
One of the benefits of a backyard studio from Studio Shed is the ability to fully customize it to fit perfectly into your lifestyle. We also offer turnkey solutions based on popular configurations our customers love. Explore our series of studios to learn more!
Why Choose Studio Shed for Your Backyard Studio?
Endless Design Possibilities
Choose from one of our Quick-Ship models or customize your backyard studio in the 3D Design Center. Choose from our curated designs to imagine and price your new space.
Affordable Alternative to Renovations
Building a backyard studio is often cheaper than undergoing a home renovation project. Plus, our costs are clear throughout the entire design process so you know exactly what you'll be paying from the get-go.
A Trusted Team of Experts
Need some help finalizing your design or getting assistance with installation? No worries! The Studio Shed team has helped hundreds of homeowners with their studios and are just a phone call away.