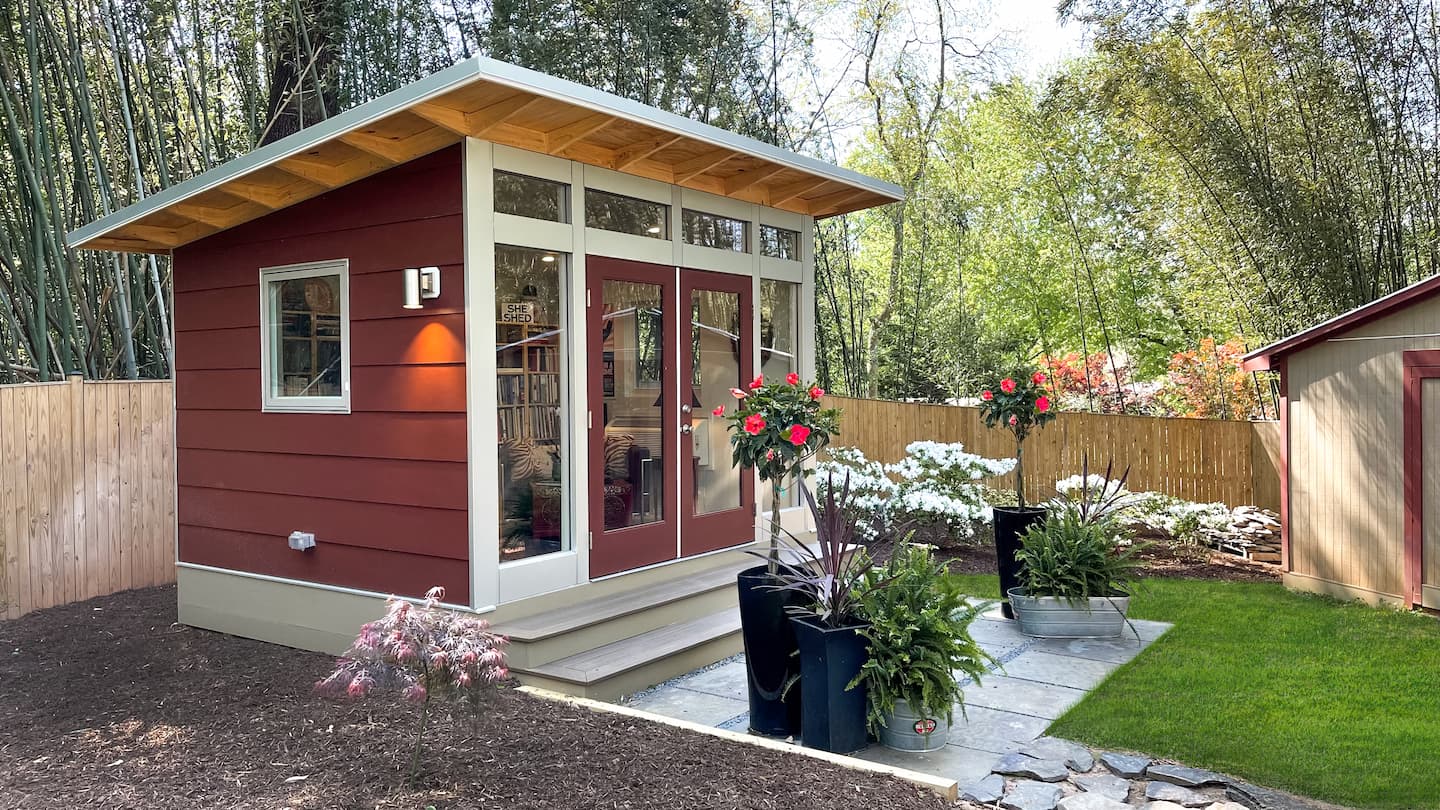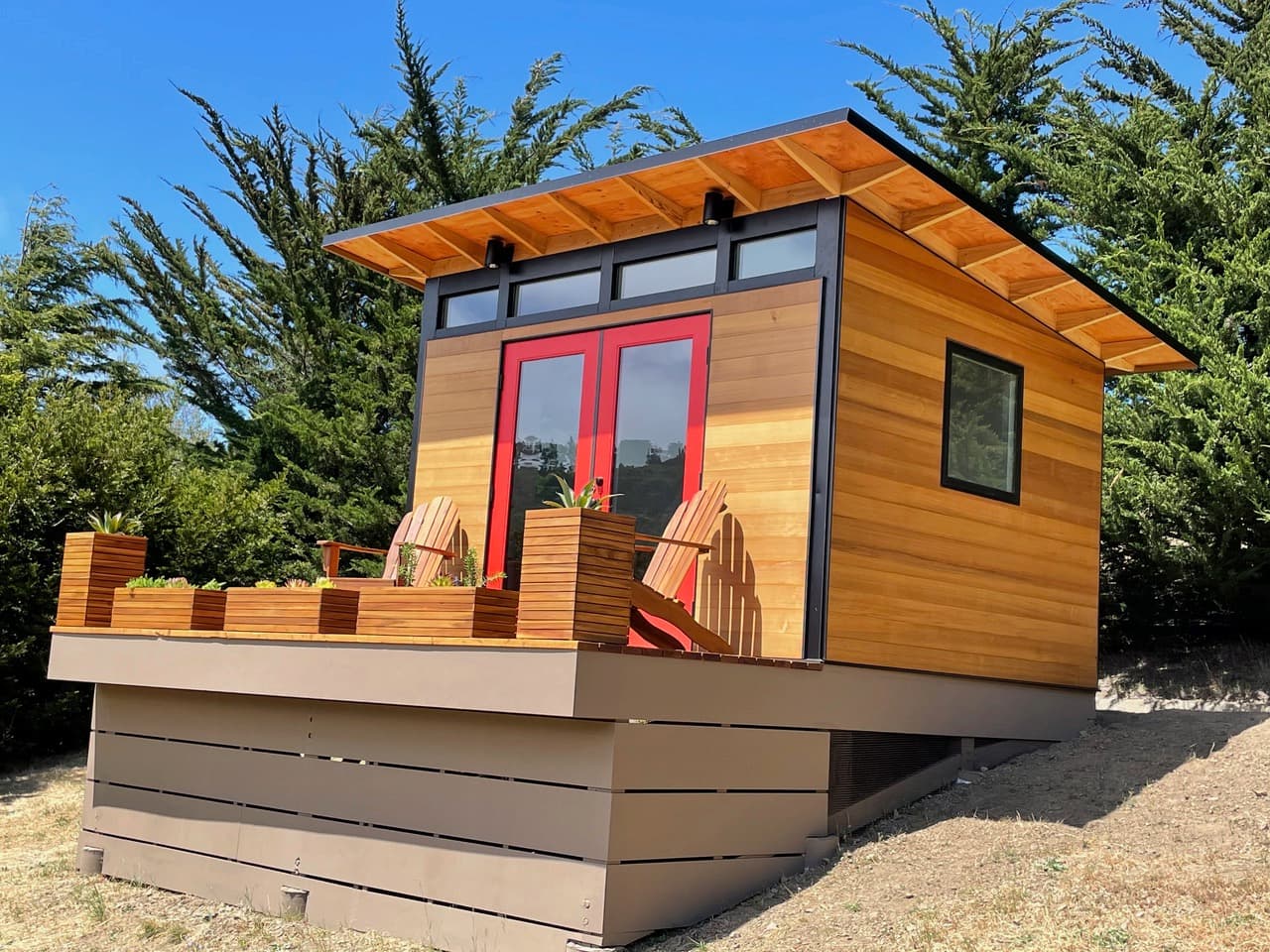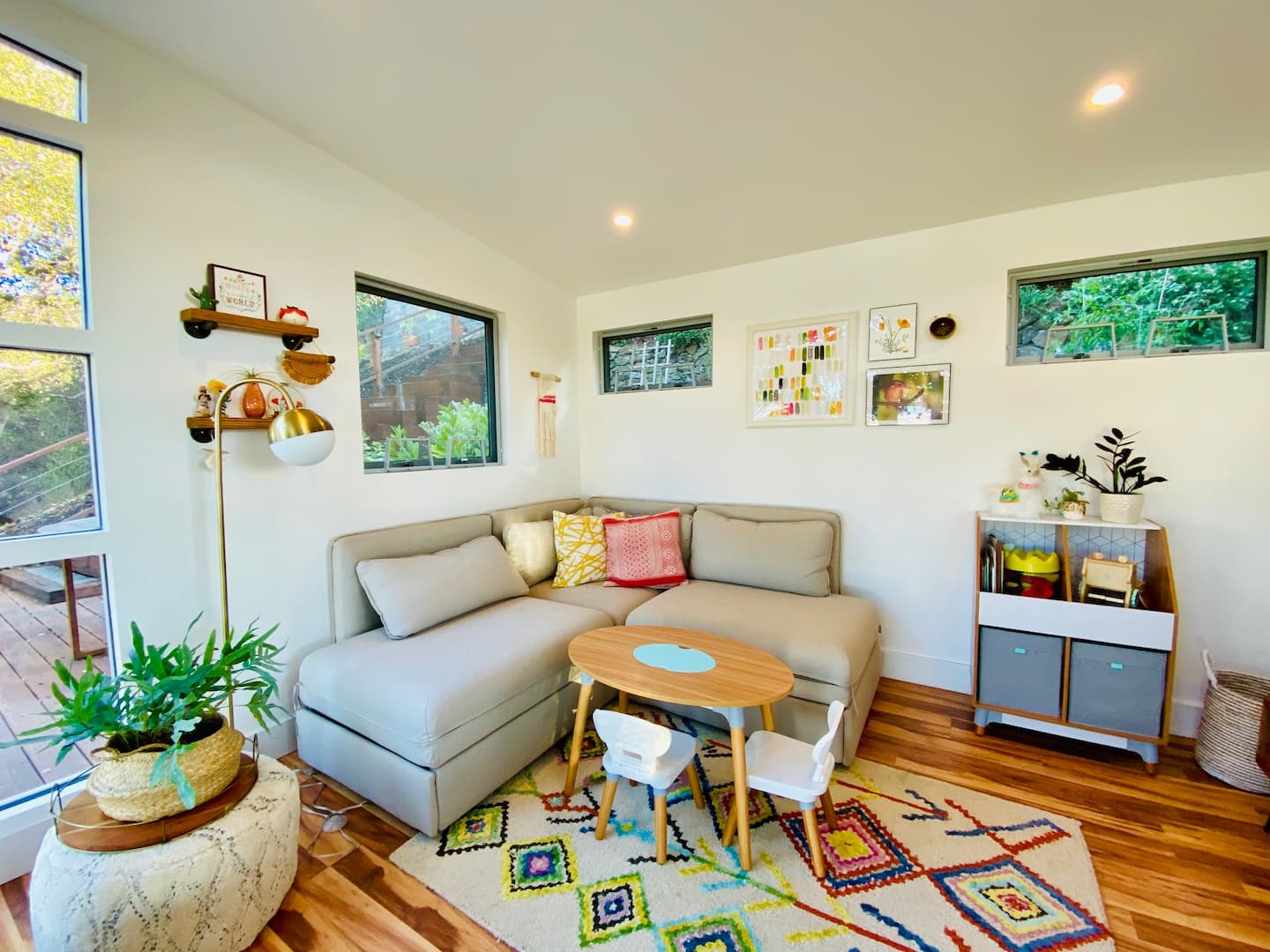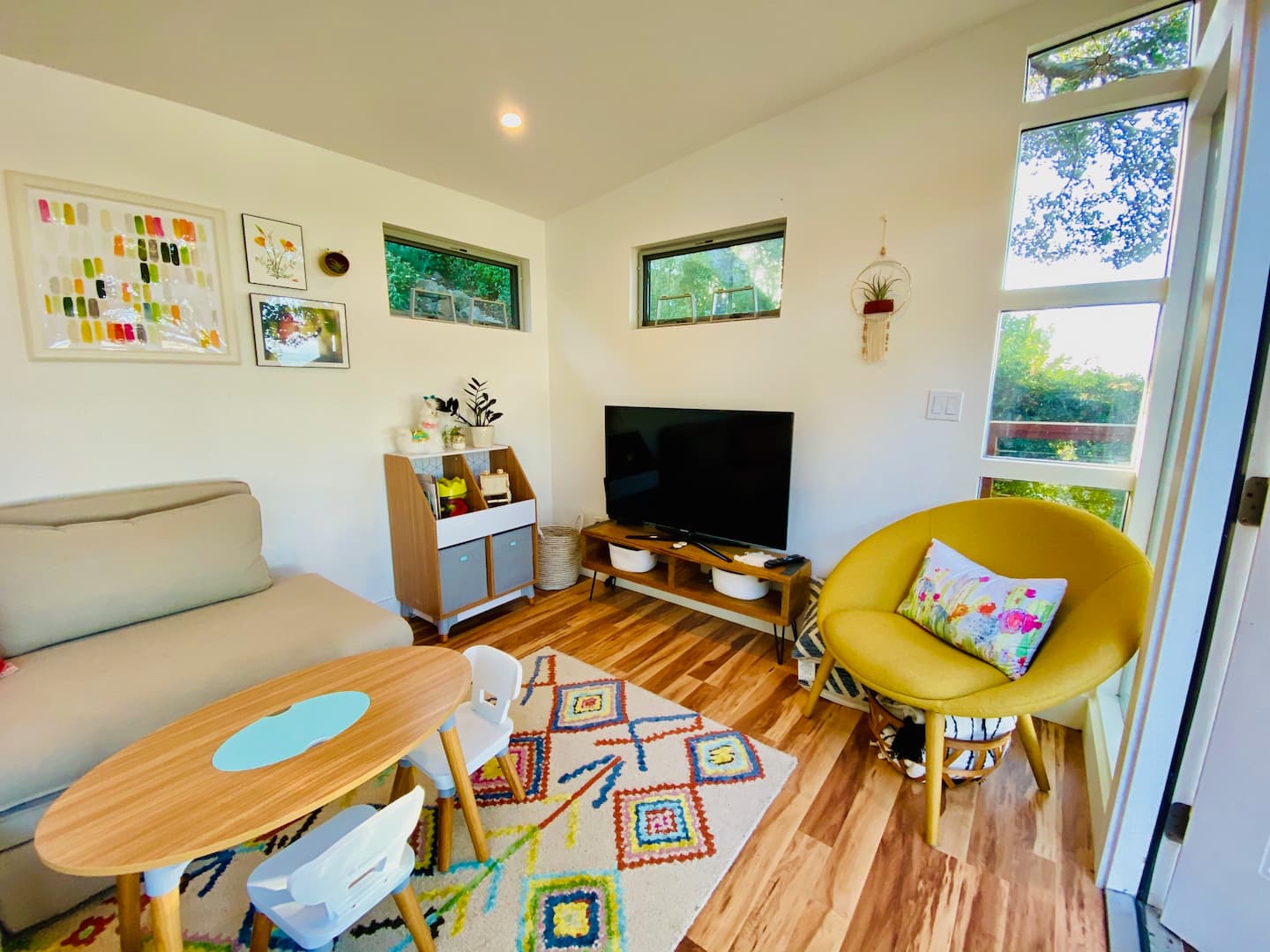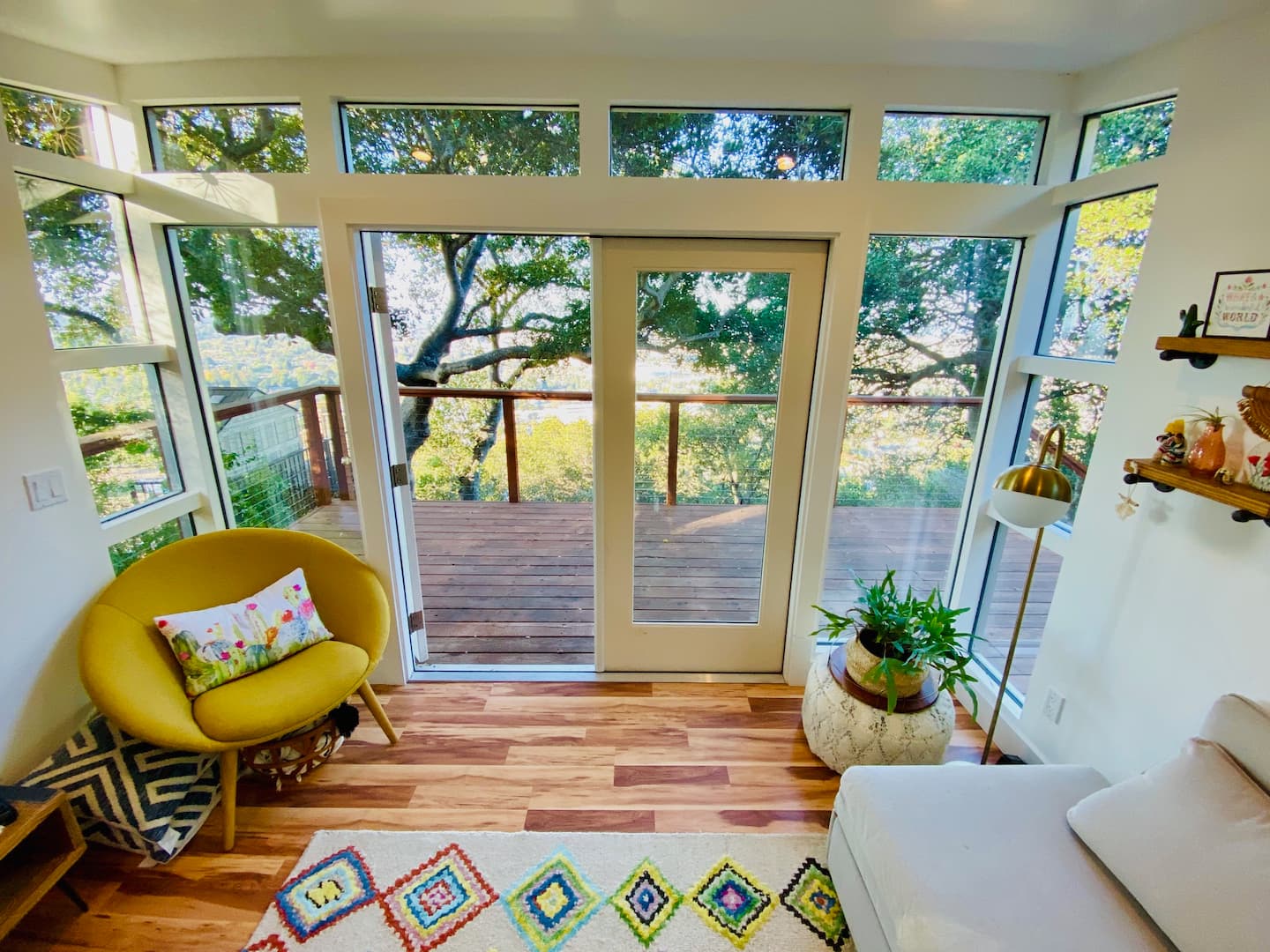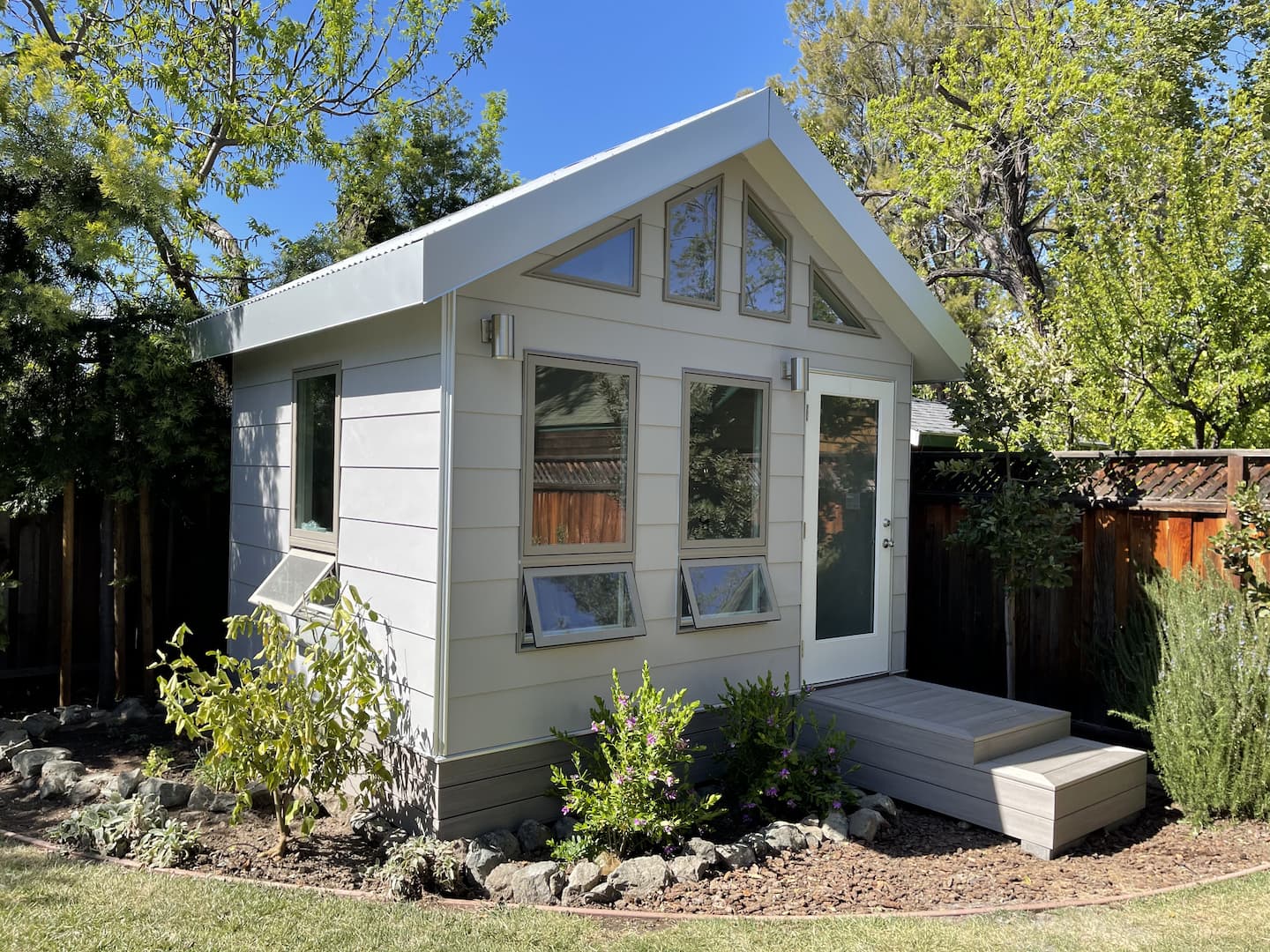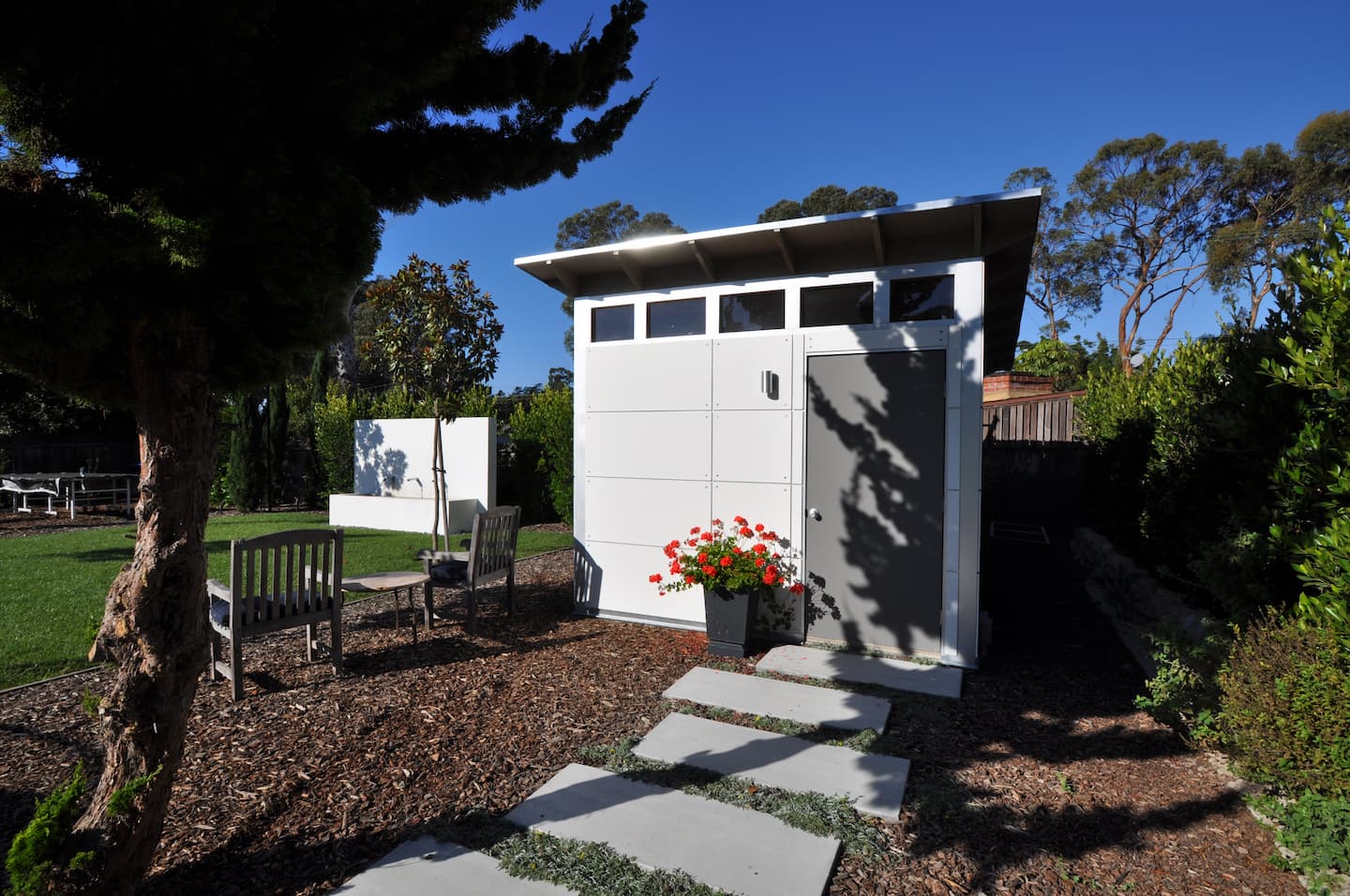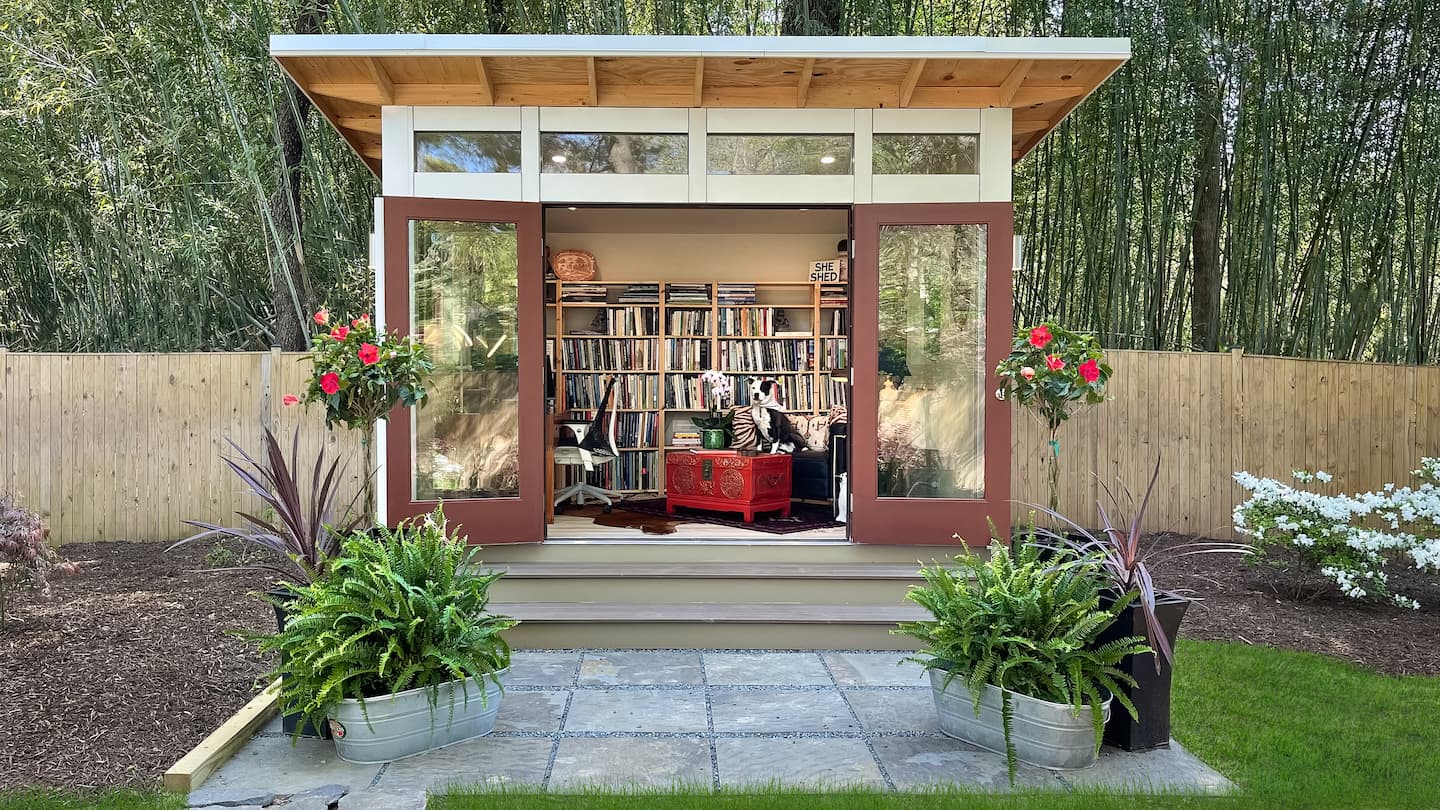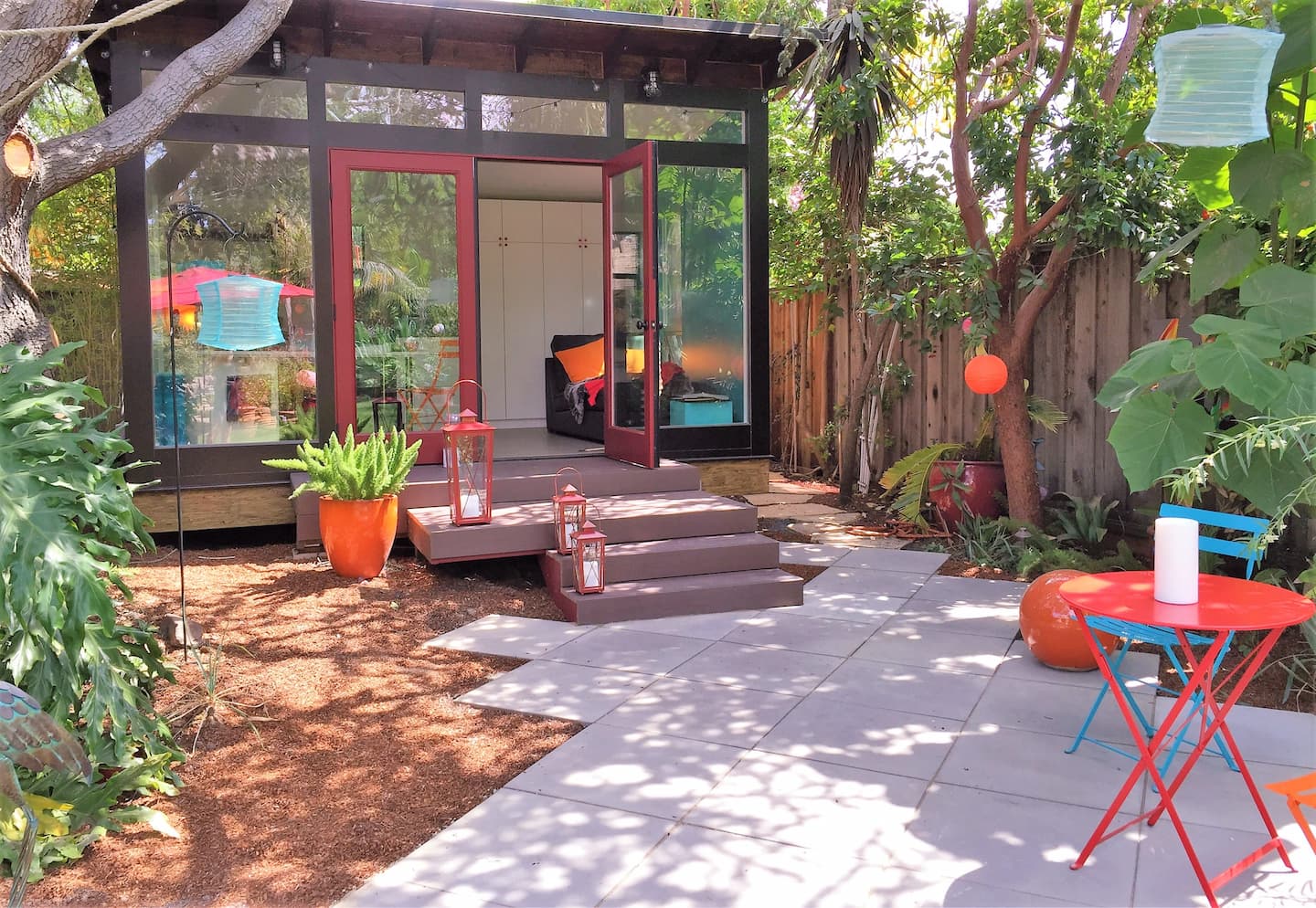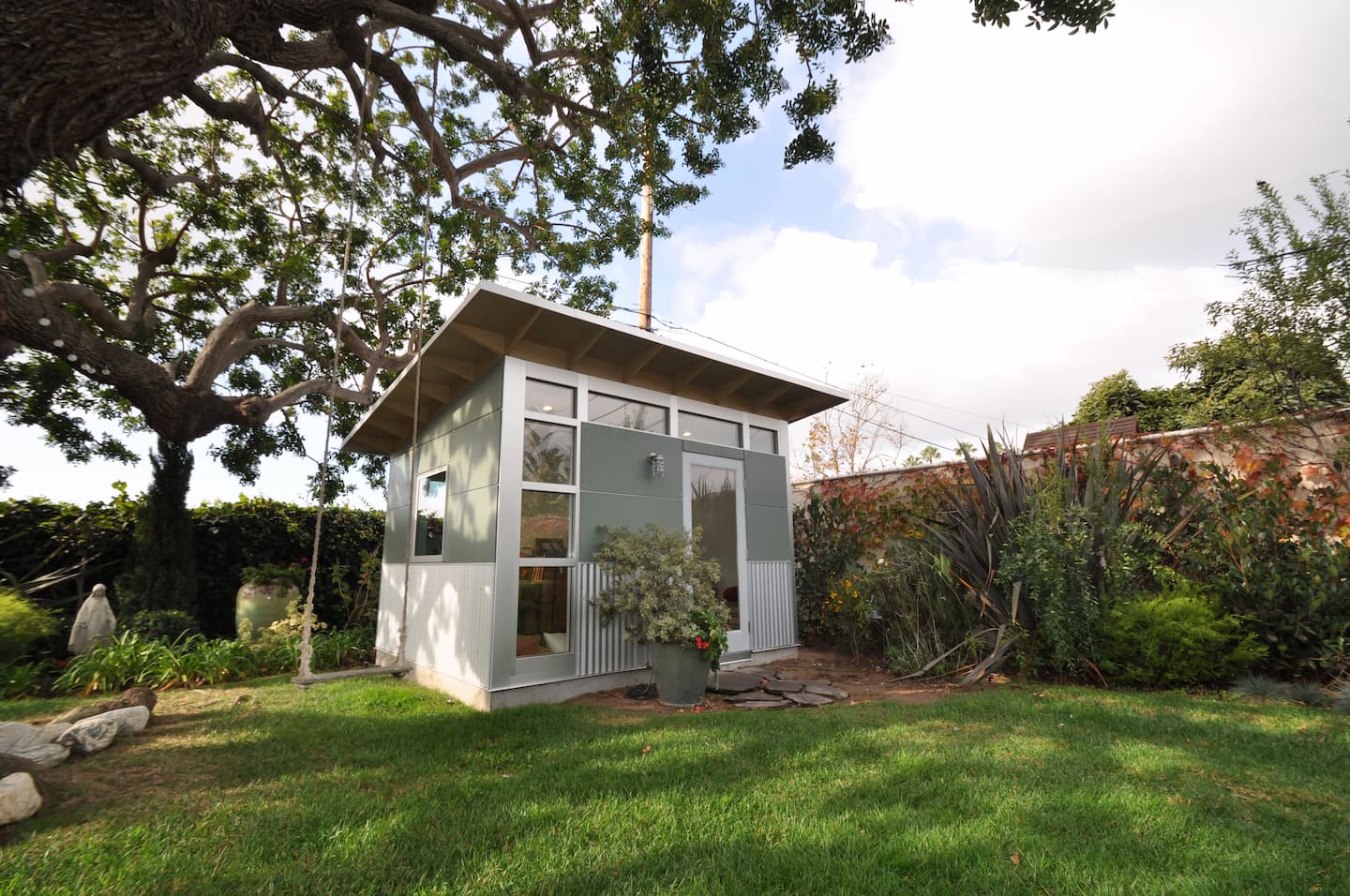 She shed kits, ideas and designs
The female-centric alternative to the popular Man Cave, your She Shed is place to relax, create, or get away from it all.
Design & Price
A backyard space just for her.
An emerging trend in home design, the She Shed is the female-centric alternative to the popular Man Cave. A Studio Shed is the perfect starting point for your She Shed retreat. Clean lines, a warm mix of materials, and flexible layouts combine to create a destination tailor made for the arts, hobbies, creative pursuits, or a place to get away from it all.
Our 3D Configurator allows you to choose the perfect design for your She Shed kit. Whether you need tons of natural light and windows, or a quiet and softly lit room, the choice is yours.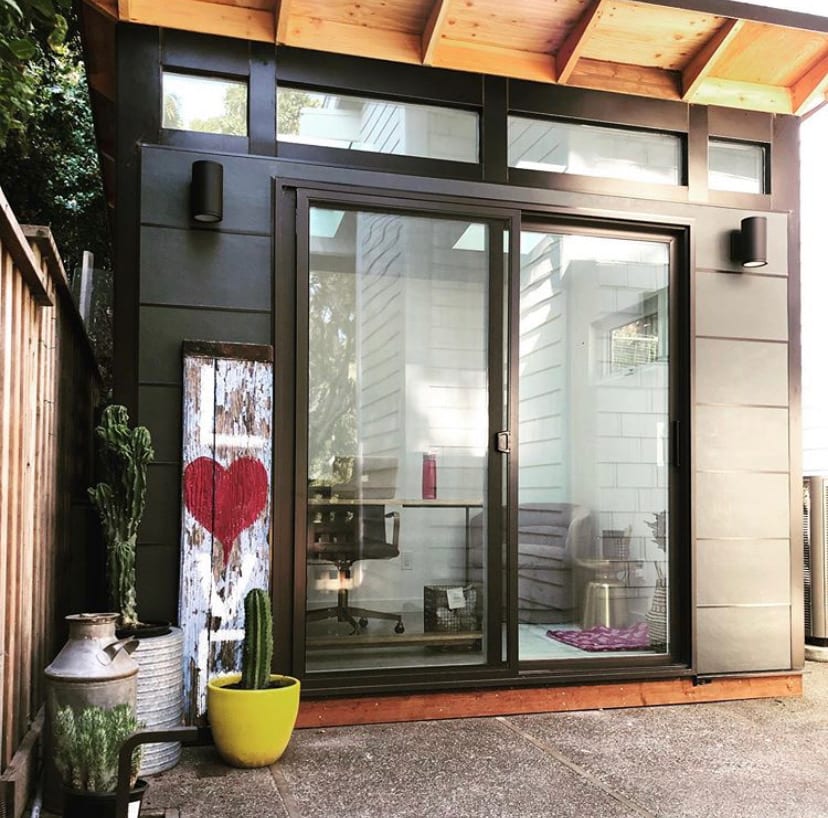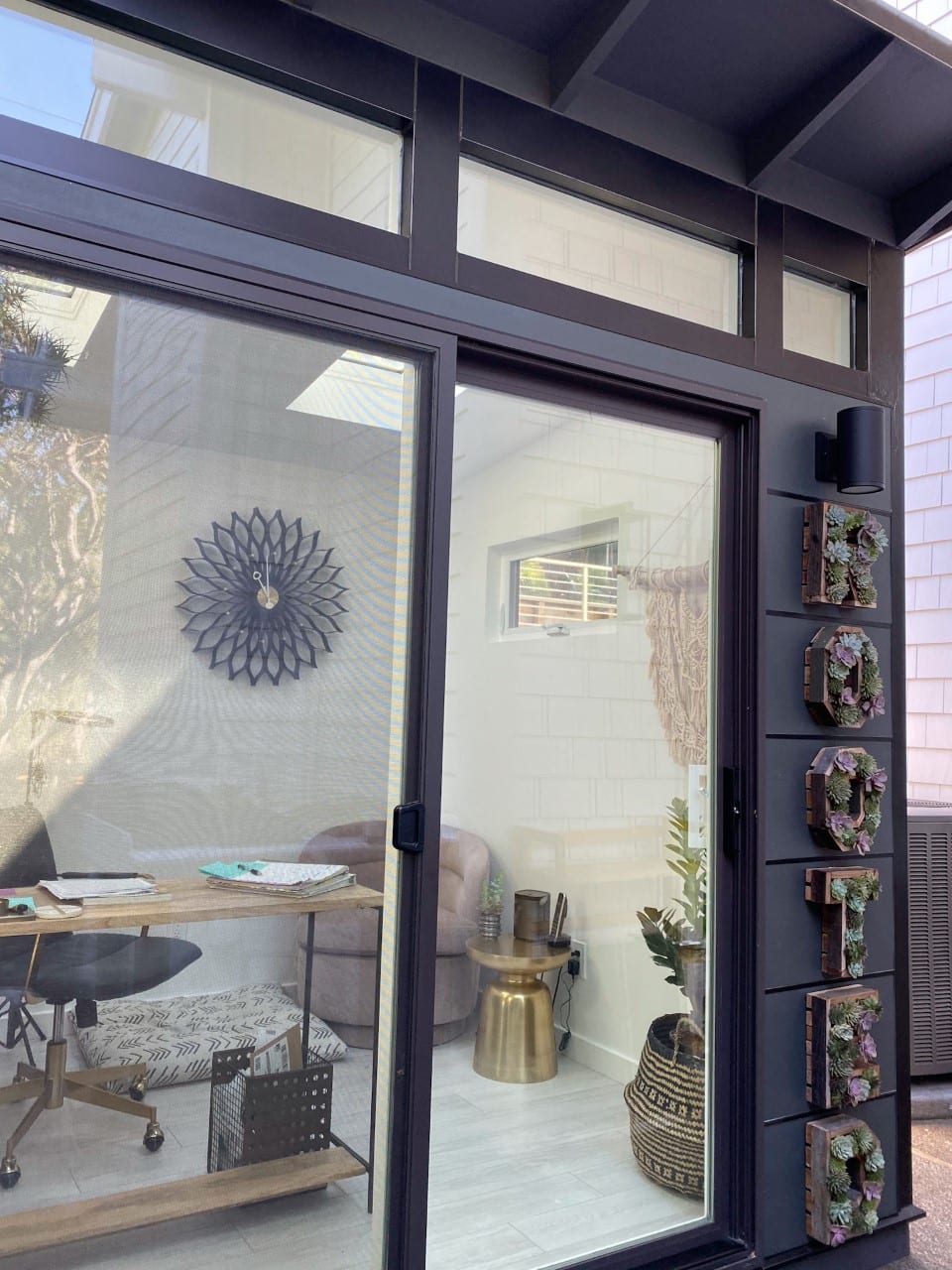 I love being in there. It's quiet, peaceful and no one can see in. It's like entering another world where I have absolute privacy. The way the windows are positioned I can get great light and ventilation, which is important when you paint with oils. Best of all: It's my space and my three kids respect my privacy there.
The Studio Shed Signature Series is the perfect starting point for your She Shed retreat. Our Lifestyle interior package contains a turnkey electrical kit and healthy denim insulation to create a comfortable four-season space where you can create, work, and play. For those requiring more customization of their interior, our Customer Experience team can point you in the right direction, and connect you with clients who are using their space in similar ways.
Studio Shed she shed design features

– Hundreds of window and door configurations to capture or eliminate natural light

– Turnkey electrical package for an efficient installation

– Simple foundation options

– High-efficiency insulation in the walls and roof create a healthy interior space

– Partnerships with 3rd party vendors for interior customization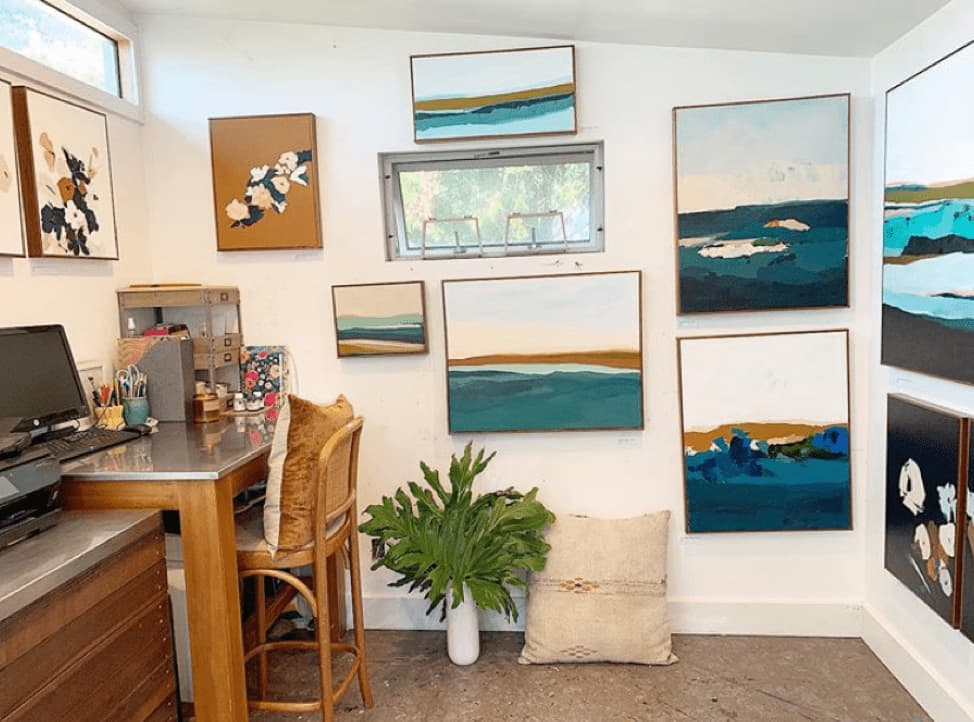 Choose the perfect shed
Whether you need a home office storage space, guest studio, or backyard retreat, we've got the perfect Studio Shed for your needs. Choose from our quick turnaround pre-configured selections, or design your own prefab backyard room in our 3D Design Center.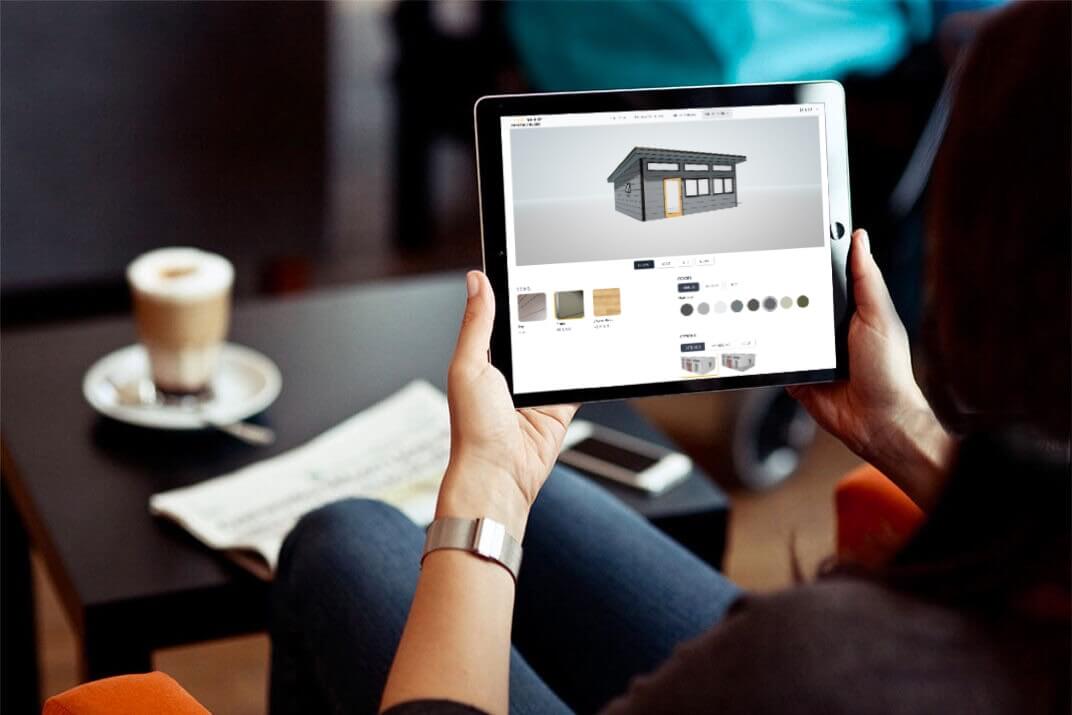 Make Your Escape
Design Your Studio Shed
One shed does not fit all. Our innovative prefab solution is a flat-packed, panelized kits of parts with hundreds of customizations in the Design Center. There are millions of combinations of sizes, door and window placements, and colors. All thoughtfully designed to work together.