About Studio Shed
Founded in 2008, Studio Shed is the industry leader in backyard detached studios and accessory dwelling units. Simpler than a remodel or addition, our products provide a better ROI and are completed in a fraction of the time. Built to high-end residential quality, a Studio Shed is the easiest and most affordable way to add valuable finished square footage to your home. Learn more about Studio Shed.
OUR PROGRAM
Employees working in a dedicated out-of-home, backyard office, free from distractions, is mutually beneficial to both the employee and employer. As a member of our program, employees will receive an exclusive discount of 15% off all Studio Shed products, a dedicated Customer Experience Rep, and priority production times.
Benefits of working from home
• Better Work-Life Balance
• No Commute Stress
• Location Independence
• Positive Environmental Impact
• Increased Productivity and Performance
• Money Savings (Gas, Transportation, Lunches, Professional Wardrobe, etc.)
explore our models
how it works
1. EXPLORE
Explore our Summit, Signature, and Portland
Series models to find the perfect home office style for you.
2. DESIGN
Visit our 3D Design Center to design and price
your own Studio Shed, and learn about your shipping, permitting, and installation details.
3. REACH OUT
Fill out our contact form (or feel free to email us), and one of our dedicated advisors will be in touch ASAP.
//php get_template_part('button-create'); ?>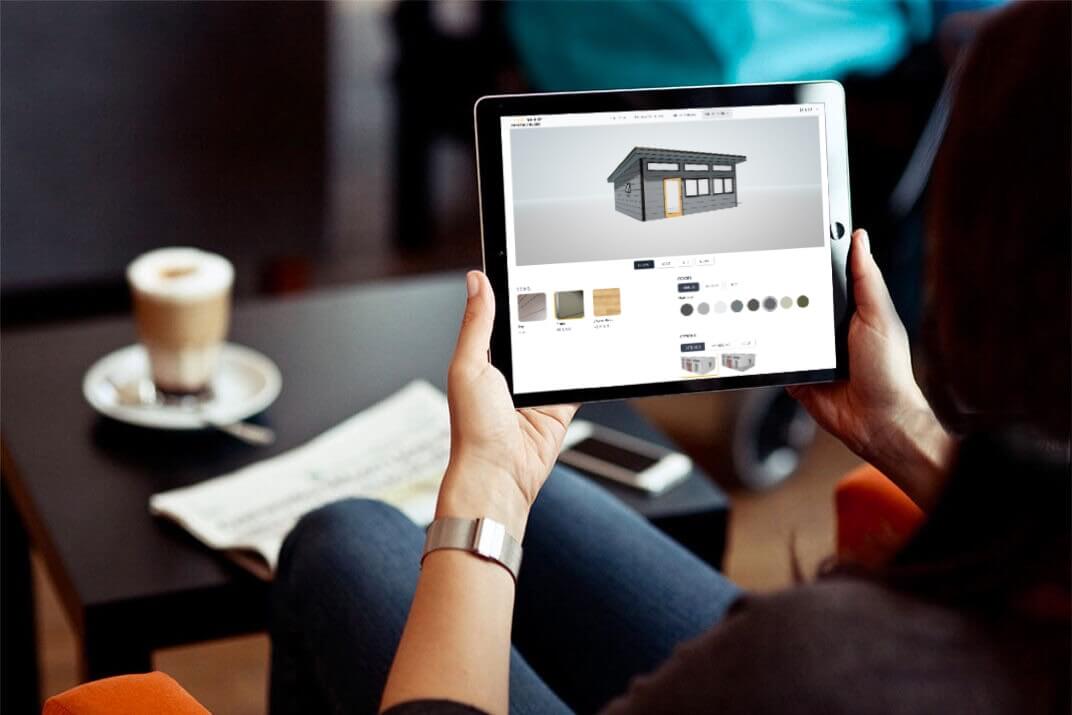 Make Your Escape
One shed does not fit all. Our innovative prefab solution is a flat-packed, panelized kits of parts with hundreds of customizations in the Design Center. There are millions of combinations of sizes, door and window placements, and colors. All thoughtfully designed to work together.