MIKE KOENIG – PRESIDENT / FOUNDER
As the President and co-founder of Studio Shed, Mike oversees operations by serving our employees, partners, vendors, and 60+ national installers to ensure industry leading customer experience, quality, and solution driven products and services. For over 12 years with Studio Shed, and over 23 years of entrepreneurship, Mike has started and grown companies with a focus on people. Studio Shed is not simply a product company, but a lifestyle and solutions company seeking a broad impact on real estate and it's socio-economic benefits: Smarter work-at-home solutions, urban infill, housing for the homeless, energy efficient / eco-friendly products, and, naturally, beautiful backyard sheds. Father of three girls, a competitive mountain biker and outdoor enthusiast, Mike enjoys time with family in our Colorado outdoors.
JEREMY NOVA – CREATIVE DIRECTOR / FOUNDER

Jeremy is the designer and builder of the original Studio Shed, and co-founder of the company. Today, he oversees the creative direction at Studio Shed and supports the long-term vision and growth of the organization. A graduate of the College of Engineering at the University of Colorado Boulder, he earned high honors and a degree in Applied Mathematics. Jeremy's passion for smart design, efficiency, engineering, and architecture sparked the idea of Studio Shed. The drive that fueled his successful 15-year career as a professional mountain bike racer helped make today's Studio Shed a reality and continues to inspire. Jeremy is an American Olympian (Athens, 2004), has competed internationally in over 30 countries, and won 15 U.S. National Championships. And, with the founding of Studio Shed, finally has a place to put all his mountain bikes.
EVAN FALIVENE – CONSTRUCTION PROJECT MANAGER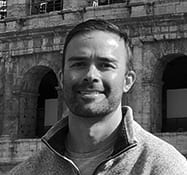 Evan Falivene joined Studio Shed as a Project Manager in 2019 after spending 12 years in commercial general contracting and design-build multi-family development and construction.  He earned a BS Mechanical and Biomedical Engineering from the University of Colorado in Boulder, a MS Real Estate from the University of San Diego, and enjoys participating in alumni and professional networking events and mentoring students.  Evan has a passion for real estate, sustainability, and improving the built landscape in a responsible way.  He also shares Studio Shed's passion for protecting the environment and enjoying the great outdoors, as you'll find him traveling, running, hiking, fly fishing, skiing, and gardening in his free time.
ZACH ROTH – PRODUCTION MANAGER
Zach Roth is the Production Manager for our Colorado production facility and responsible for oversight and improvement of the manufacturing process. He brings a lifetime of construction and architectural experience to the table. Growing up around job sites, and graduating from the University of Colorado Boulder with a degree in Environmental Design, he has a well-rounded understanding of the details and precision that go into the construction and installation of a Studio Shed. When not working, Zach is out playing hard – from surfing breaks in Nicaragua, to running mountains in Nepal. Trail running, climbing, snowboarding, wakeboarding, and any other outdoor adventure and he is there! Zach also takes great pleasure in helping those less fortunate, working on a school for Sherpa near Mount Everest and a shipping container turned medical clinic heading for Sudan.
KAYLIE HAUF – OFFICE MANAGER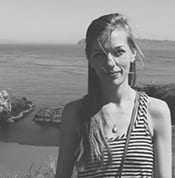 Kaylie came to Studio Shed in 2017 with more than 5 years of administrative experience in Office Management, Human Resources, and Accounting. She graduated with honors from Frostburg State University with a BS in Business Administration. As the Office Manager at Studio Shed, she enjoys the ongoing opportunities to learn, grow, and fulfill a variety of essential needs in the ever-changing atmosphere. In her free time, you'll find her spending time with family, traveling, hiking, and camping.
KYLE DOUGLASS – LOGISTICS AND INVENTORY MANAGER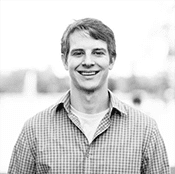 As our Logistics and Inventory Manager, Kyle is responsible for coordination of logistics solutions, management of 3rd party shipping vendors, and ensuring our customer's logistical needs are met. As a Supply Chain Management graduate from Colorado State University with years of logistics experience, Kyle created our shipping network which has now delivered to all 50 states and additional destinations including Puerto Rico, the Bahamas, and Canada. Kyle manages the procurement needs of our production facility to ensure that your shed is built and shipped efficiently and on-time. In his time off, Kyle is an avid traveler and loves exploring beaches with his family around the world, and exploring our beautiful mountain state with his dog Norman.
SHEY ELLERBRUCH – DESIGN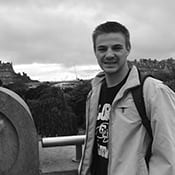 Shey is a Project Designer for the Studio Shed team. He joined the company after graduating from the University of Colorado in 2017 with a degree in Environmental Design. He enjoys using his technical skills to turn someone's backyard dreams into a reality. The relationships developed never get overlooked, and he finds satisfaction when each project is complete. With his free time, he likes to work on personal projects, participate in adult league softball and go to Colorado sporting events. When the opportunity comes, he doesn't miss out on what Colorado has to offer.
ASHLEY LANGE – DESIGN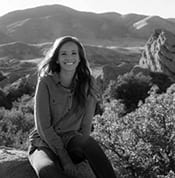 Ashley joined  the Studio Shed  design team in 2019.  While every day presents new experiences at Studio Shed, Ashley's primary responsibilities range from designing our Signature Series projects to fielding communication amongst our various teams and keeping customers informed on important milestones throughout the design and production processes. Like the rest of our Studio Shed team, Ashley is excited to be a part of the journey in growing smart and sustainable small space living. Outside of Studio Shed, Ashley enjoys spending her time in the Colorado mountains. Skiing, hiking, fishing, and rock climbing are just a few of the favorites that occupy her free time.
KYLE ANDERSON – DESIGN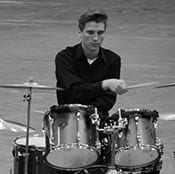 A recent graduate of the College of Environmental Design at the University of Colorado Boulder, Kyle is very passionate about efficient design, architecture, and landscape architecture. He completed numerous design-build projects throughout his undergraduate career with the University of Colorado, as well as with Denver Botanic Gardens. As a former competitive percussionist, Kyle enjoys spending time playing music and being outside. He frequently goes skiing, snowboarding, hiking, paddleboarding, and to the local billiards hall.
GREGG CRANDELL – CUSTOMER EXPERIENCE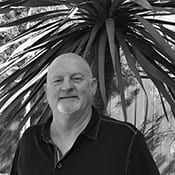 A Colorado native by heart, Gregg now calls California home.  Gregg joined Studio Shed in 2009 and has helped the company grow and develop its footprint in California and beyond.  Gregg enjoys helping clients plan, design and develop their visions for backyard offices, art studios, live spaces and more! Every project large or small, requires astute attention to detail and ongoing project management. He takes great pride in assisting his clients with the upmost professional care and attention.  Gregg also assists in the growth of our installation network targeting the best contract resources for our customers.  His professional experience includes hotel and restaurant management and technical recruiting. His spare time is spent hiking, running, travel adventures, beach time and spending as much time possible with family and friends.
KAYLA RAU – CUSTOMER EXPERIENCE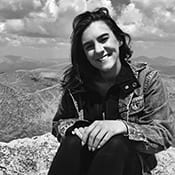 Kayla joined the Studio Shed team as a Customer Experience Representative in 2018. Growing up around construction, Kayla immediately felt right at home working at Studio Shed. Born and raised in Western Pennsylvania, she moved out to Colorado after graduating from Kent State University with a degree in Business Management. She loves being able to share the story of Studio Shed with clients to create trust and relationships that last longer than the project itself. Answering product questions, helping the customer visualize their new space, and understanding the customers' needs to achieve overall satisfaction is where she focuses her energy.  Kayla enjoys spending her free time exploring the beauty that Colorado has to offer; long drives and beautiful hikes are a few of her favorites. She is an admirer of cooking, planting, and all things nature.
CHARLOTTE PITTS – CUSTOMER EXPERIENCE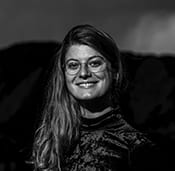 Originally from Montreal, Quebec and the White Mountains of New Hampshire, Charlotte discovered her love of architecture and design through experiencing both urban and rural environments. While at Wesleyan University in Middletown, CT, she studied Art History and Archaeology, and wrote a year-long High Honors thesis on the architectural practice of the New-York based firm, Weiss Manfredi. Outside the office, Charlotte works with a number of local environmental and urban planning groups in Boulder County. She enjoys reading, trail running, cycling and sojourns in the mountains.