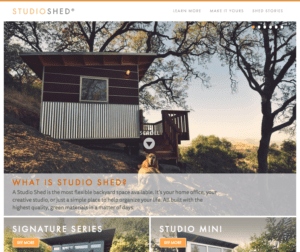 As Studio Shed charges into our eighth year of transforming backyards across the country, we are proud to announce a new milestone today. While our many clients are immersed in their home renovations, we've been doing some renovation ourselves: We've just launched a new website that showcases not only the "what" of a Studio Shed, but the "why." It features a huge amount of new content, from all-new photos to stories of how our growing family of Studio Shed owners across the country are using their spaces. We've also integrated online chat with our Customer Experience team to make it easier than ever to get answers right away as you browse.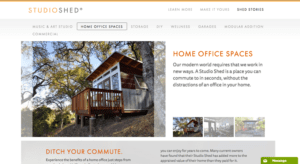 The most significant addition is a new section, titled "Shed Stories." These pages feature the wide variety of functions that Studio Sheds are being used for, along with new photo galleries of many great projects. The passion that exists among the team at Studio Shed is driven by the fact that as owners ourselves, we experience the lifestyle benefits that these small structures provide on a daily basis. By sharing others' experiences, we hope that you'll feel the same inspiration we do through the creativity on display from our fantastic and growing list of satisfied customers from coast to coast.
Don't Forget - 15% Off - Only 5 Days Left!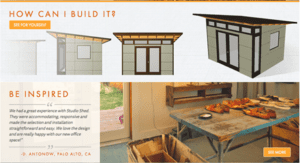 While you're checking out our all-new site, don't forget to visit our 3D Configurator. Our unique build tool allows you to visualize and customize your exact space right in your web browser. Create the Studio Shed of your dreams and get all-in pricing instantly. AND - until March 15th, you'll save 15%. Order now to beat our summer rush when lead times can stretch and our installation teams get busy! Thanks for checking in, The Team at Studio Shed.