Colorado Beetle-Kill Pine Siding - Now Available!


Studio Shed is proud to call Colorado home. When we're not busy building our backyard spaces, we're out recreating in the mountains at our doorstep. We've witnessed some changes to this mountain landscape over the past several years as more than 1.2 million acres of pine forest have been killed by a cyclical epidemic of the Mountain Pine Beetle. Green hillsides have given way to red and gray as this tiny insect has made its way through the state.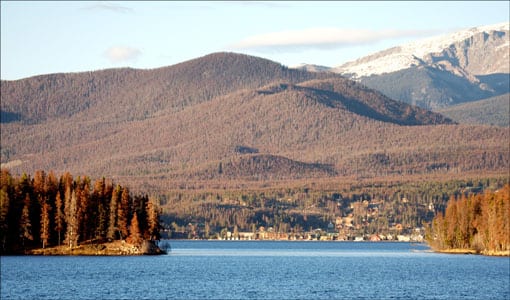 Clearing hundreds of thousands of acres of affected trees has become a new industry in Colorado. We're now taking part in this recycling of Colorado's pine forests with a new siding option for our Signature Series. The lumber from pine-beetle affected trees remains viable if cut within 8-12 years, retains all the strength and structural properties of conventional pine, and contains a unique and visually striking blue staining in the wood grain. Sourced locally from a mix of affected lodgepole and ponderosa pine, we pair 12" planks with our Bronze aluminum for a beautiful alpine-modern aesthetic. It's a material as sustainable as they come and provides a clean warmth to our signature backyard buildings.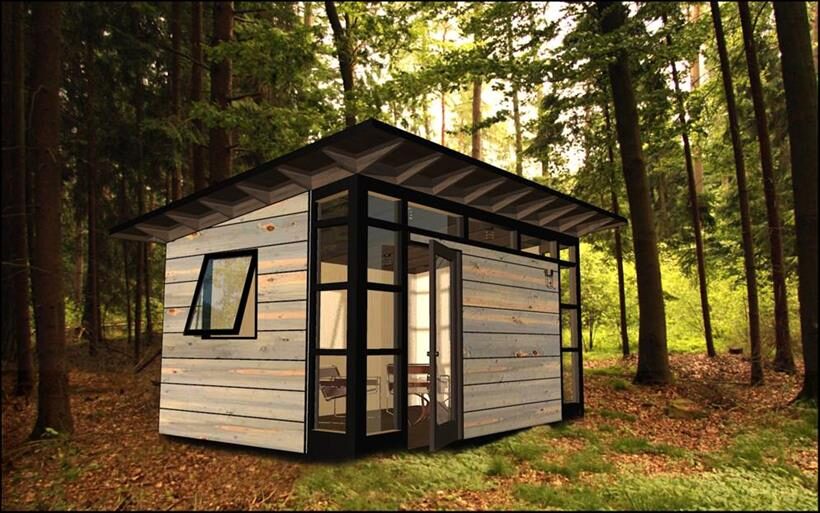 Our Newsletter subscribers are getting the first preview of this addition to our product line, which will be showcased in the coming month on our website. If you just can't wait to order, send us a note, and our Customer Experience team will get you to the front of the line for this new siding style. The first production models are about to leave our facility, so stay tuned for more photos on our site and on our Facebook page.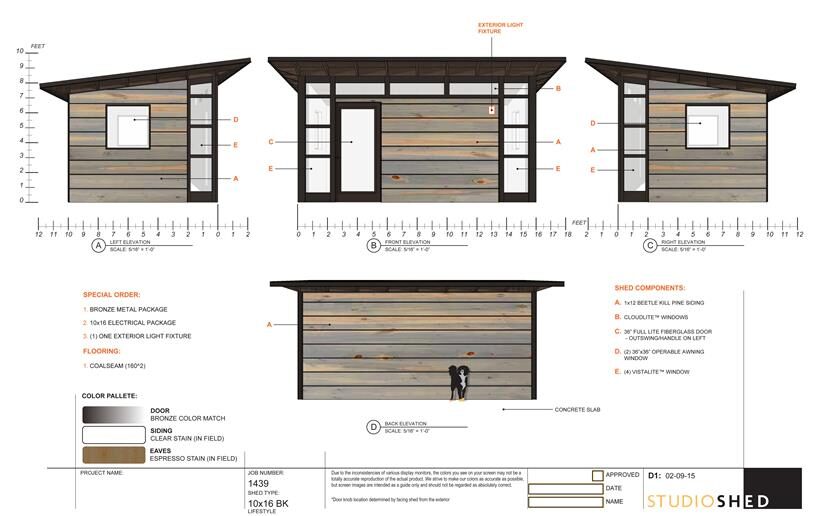 Thanks for checking in -
The Team at Studio Shed
//php get_template_part('button-create'); ?>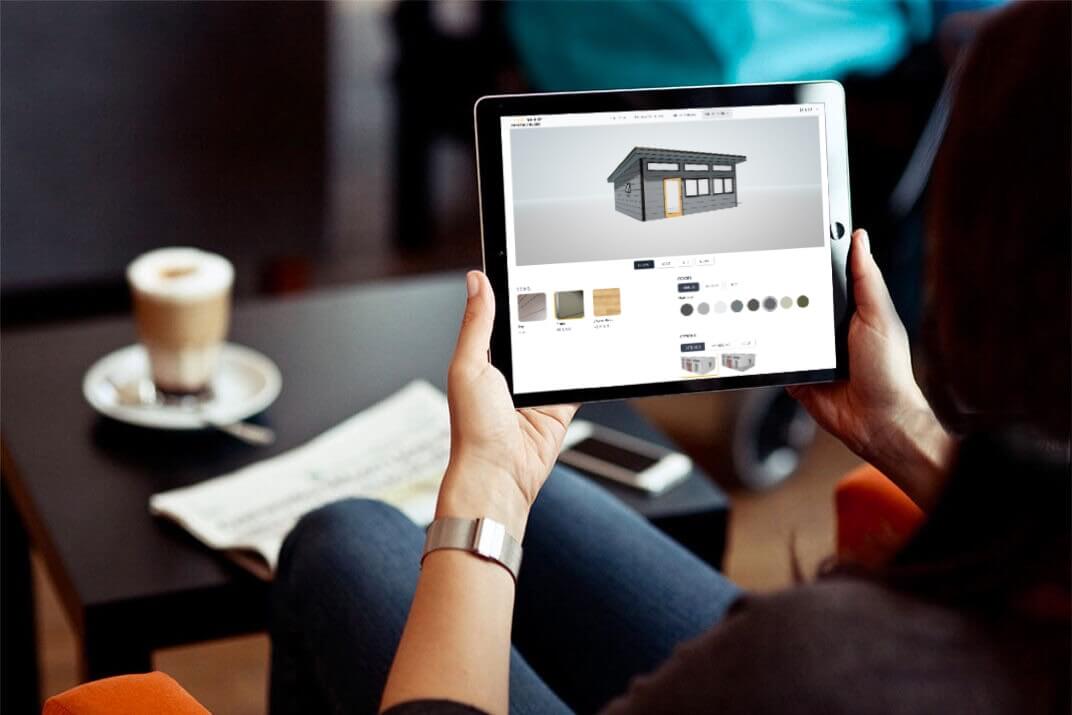 Make Your Escape
One shed does not fit all. Our innovative prefab solution is a flat-packed, panelized kits of parts with hundreds of customizations in the Design Center. There are millions of combinations of sizes, door and window placements, and colors. All thoughtfully designed to work together.