Yearning to leap aboard the She Shed bandwagon? At Studio Shed, we recognize that She Shed ideas are definitively just as dynamic as the amazing and, as our customers often are, inspiring women that occupy them.
A She Shed constitutes whatever the owner wishes her shed to represent. But, most of all, it's her spirited answer to the "man cave" craze. Her She Shed is a place for her to assert individuality however that might manifest in her life at that moment. And, that could mean just about anything.
To help inspire she shed ideas, we've compiled a list of "10 She Shed Personalities," to illustrate just how freeing and diverse She Shed ownership can be. As you read, consider what type of She Shed owner you are—or could be— and how you would define and decorate your own space.
1. The Serenity-Seeker
Your quiet refuge to just get away from it all in your own backyard. Finally read that book that's been collecting dust on your nightstand. Curate your own Instagram-worthy tiny library. Binge watch and luxuriate in a sheet mask. This is your place to drown out the noise and just be you.
Our Solitude could be just what you need.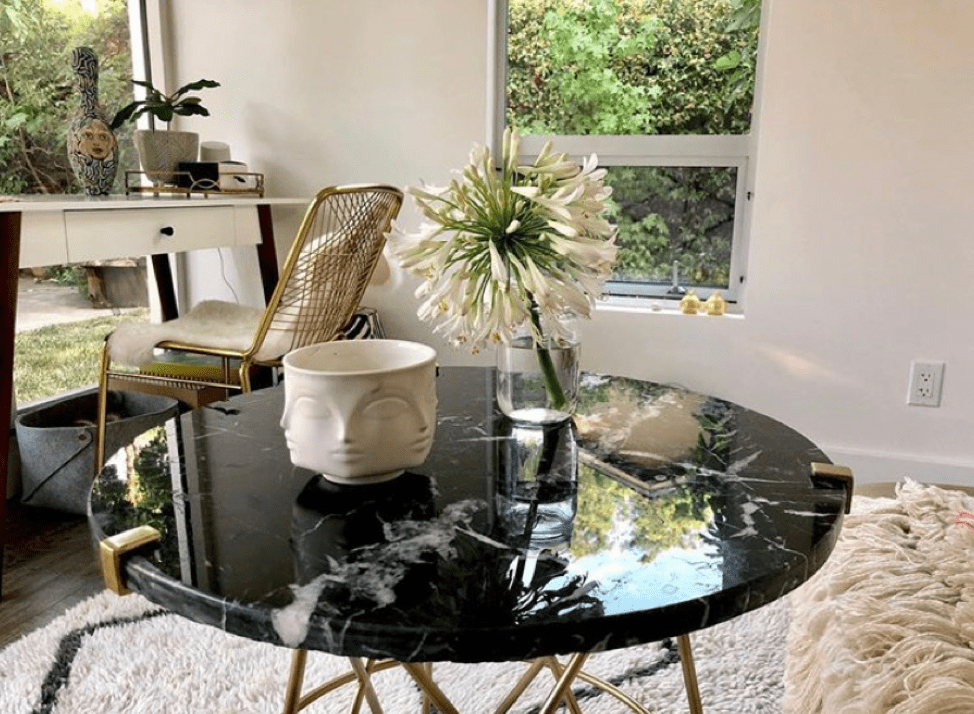 (Photo Credit: Instagram User @dianaplac)
2. The Maker
Calling all artisans and craftswomen! Nurture your talents within the confines of your own space. Let your Studio Shed become a launch pad for your creativity: a locus for your hobbies, and, just maybe, where you can translate them into an entrepreneurial pursuit.
Designer? Jeweler? Seamstress?
Cultivate the atelier of your dreams with our Signature Series. Offered in a range of shapes and sizes, this is just the shed in which to transition seamlessly from the workshop to the desktop. For a faster turnaround, a Telluride would surely appeal to your discerning eye.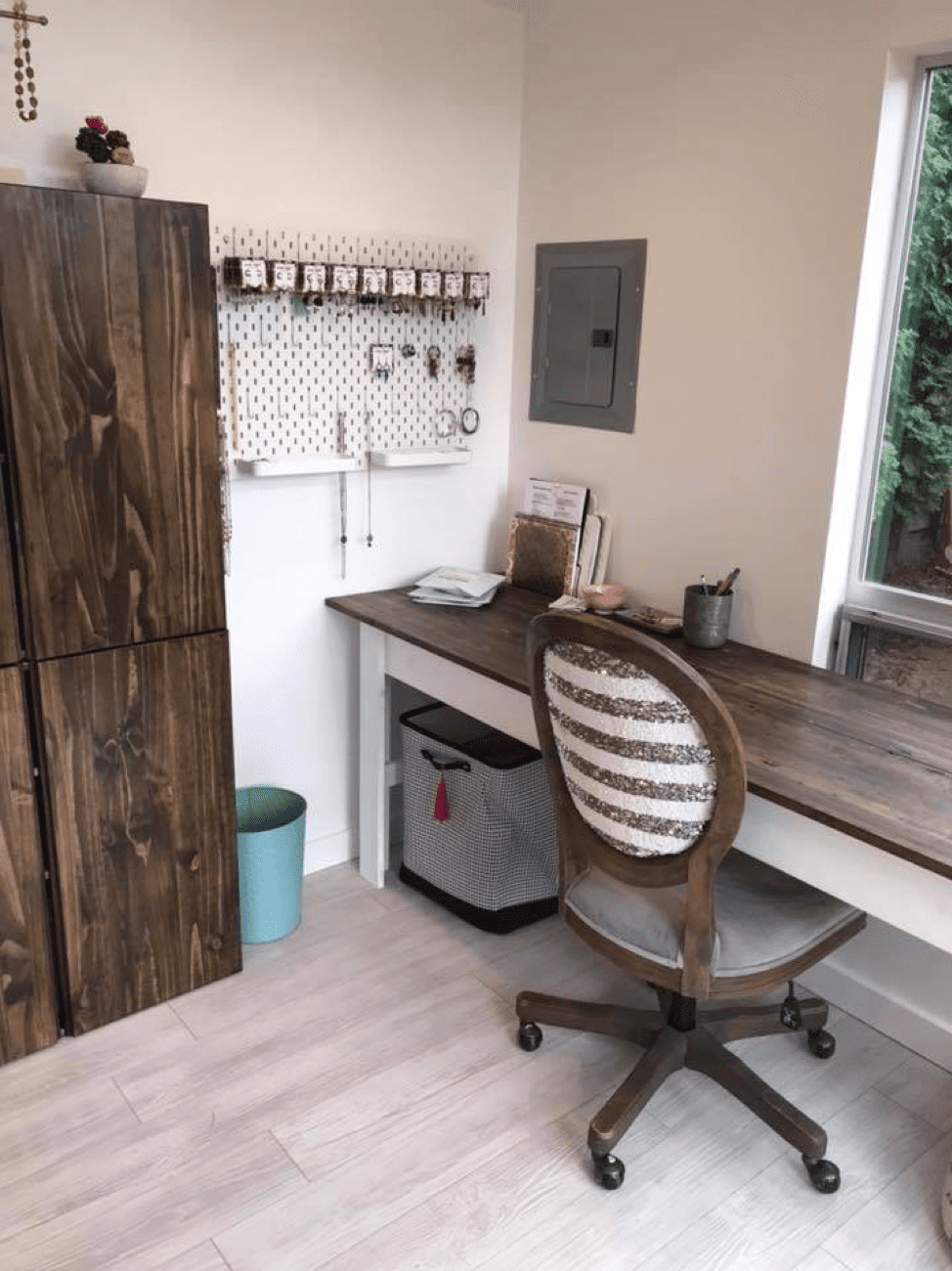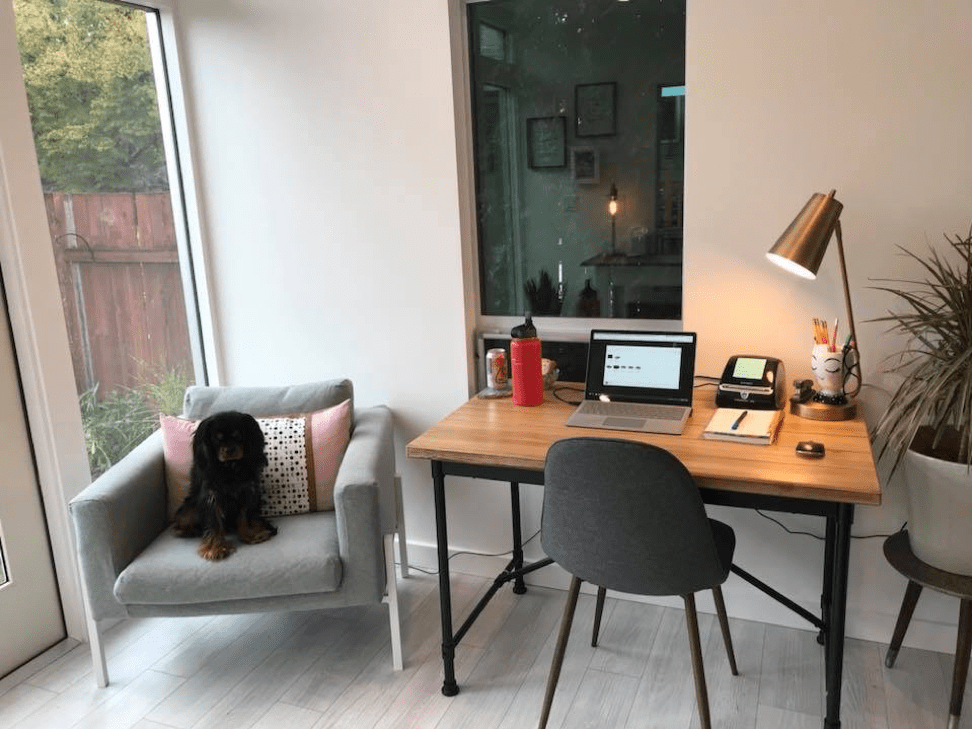 (Photo Credit: Shauna Rogers, Jewelry Designer: https://www.lemonkissed.com/)
Gardener? Metalsmith? Upcycler?
Planning your next beautification project? It doesn't matter if the object of your craft entails foliage or furniture. You require a backyard structure that can handle a little extra wear and tear without compromising style. For your purposes, the "Shed" in "She Shed" is just what you need. Stow your tools in our Portland Series and opt for simply the "shell" for the perfect backyard shed with a beautiful aesthetic.
3. The Artist
Whether you're looking for a cozy, compact space to nestle up in front of your easel or a whole lot more room to spread out your materials before digging into your next street art piece, Studio Shed offers a multitude of options to comfortably accommodate your creative process. Look to nature for inspiration through our Full-Lite Front Elevation or skimp on the windows to create the perfect home darkroom.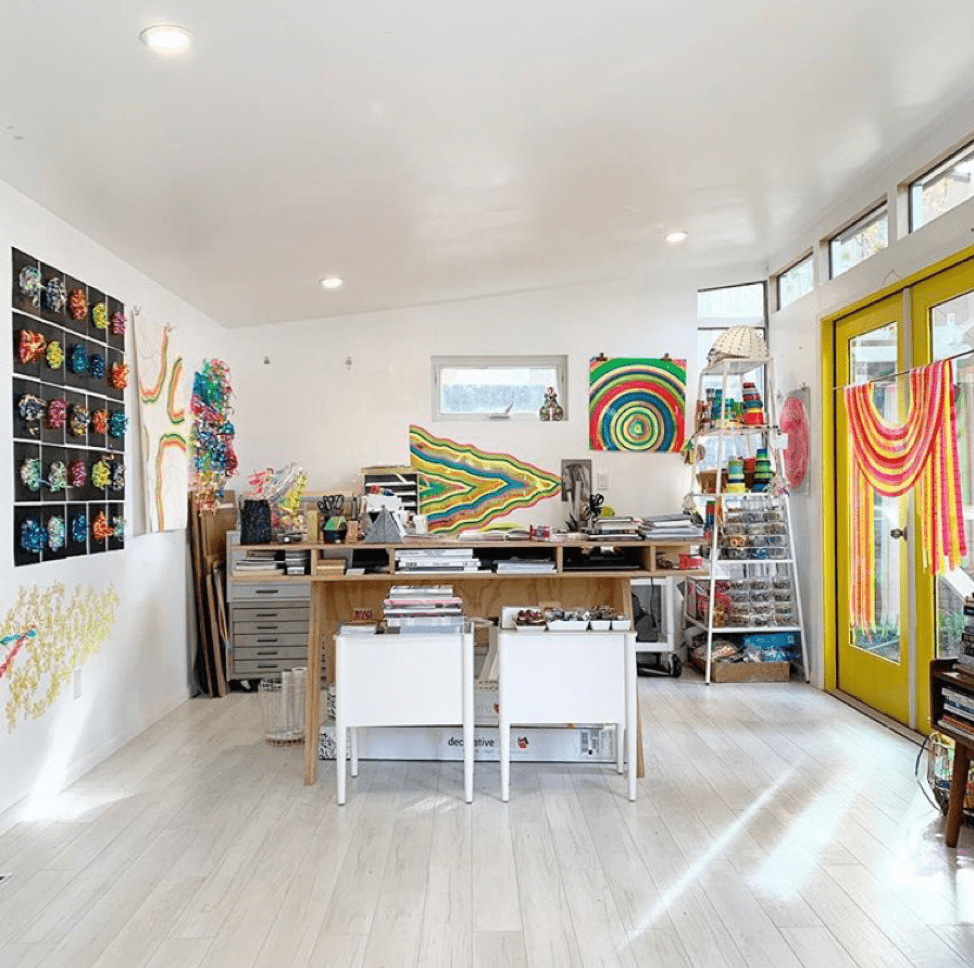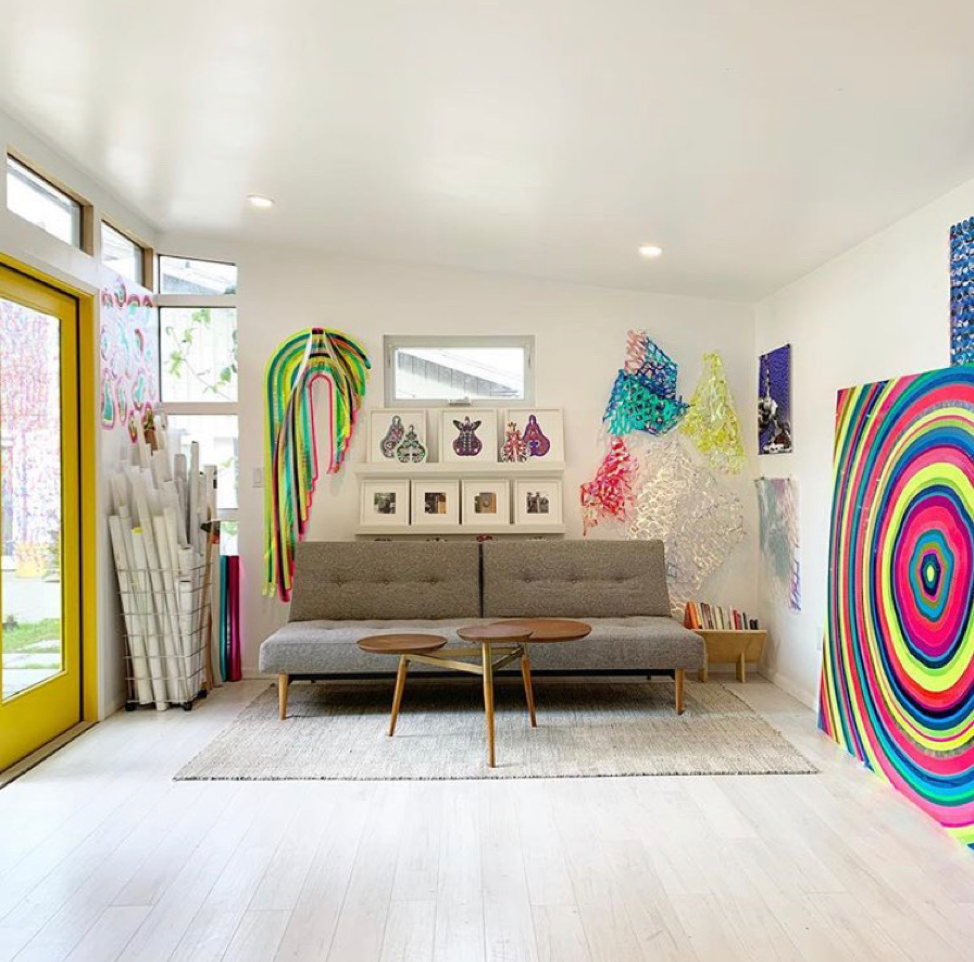 (Photo Credit: Instagram User @cherylsorg, Artist: http://www.cherylsorg.com/Home.html)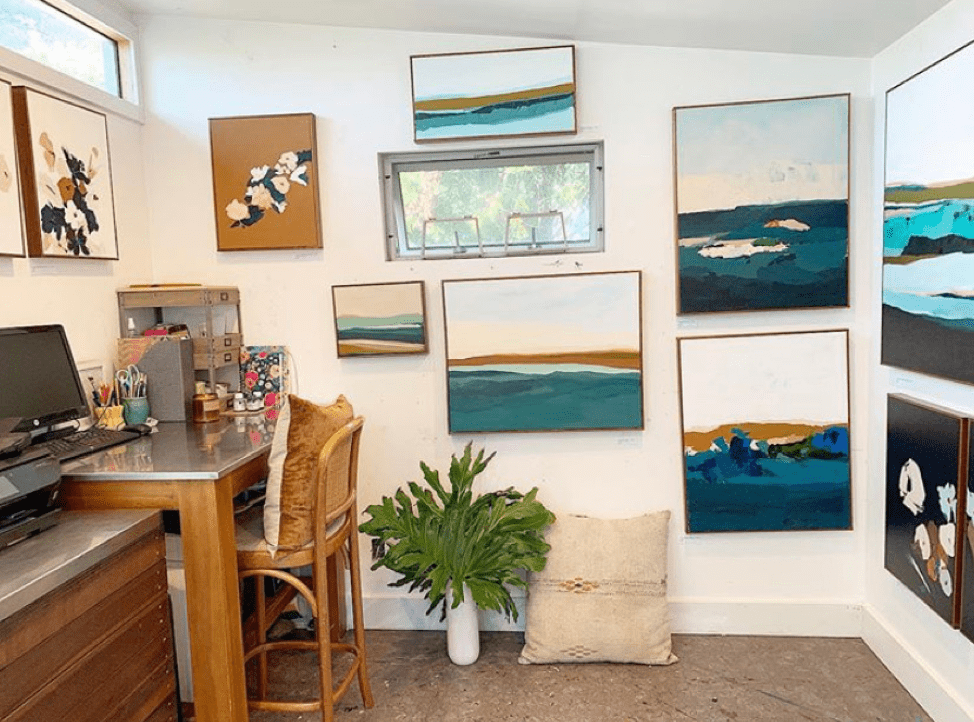 (Photo Credit: Instagram User @houseofboysdesign, Artist: www.etsy.com/shop/HouseofBoysArt)
4. The 9-to-5 Champion
You're finally leaving the long commute behind to work close to home—much, much closer than you ever thought possible. Go ahead and give yourself the corner she shed office, you've earned it.
Shed light on your professional achievements with a Signature Series model.
5. The Wellness Maven
You might be a Yogi, a Pilates instructor extraordinaire, a personal trainer, a martial artist, a former Olympic cyclist, or just trying to clock in a little Zen time by meditating after work. For you, your She Shed is a site of empowerment. This is a space you've claimed to practice bettering your physical and mental well-being. Perhaps it's even a space in which you teach others the perfect yoga flow or lifting technique. And so, you're going to want a little extra room. For you, a larger Signature Series or a Summit Series is best.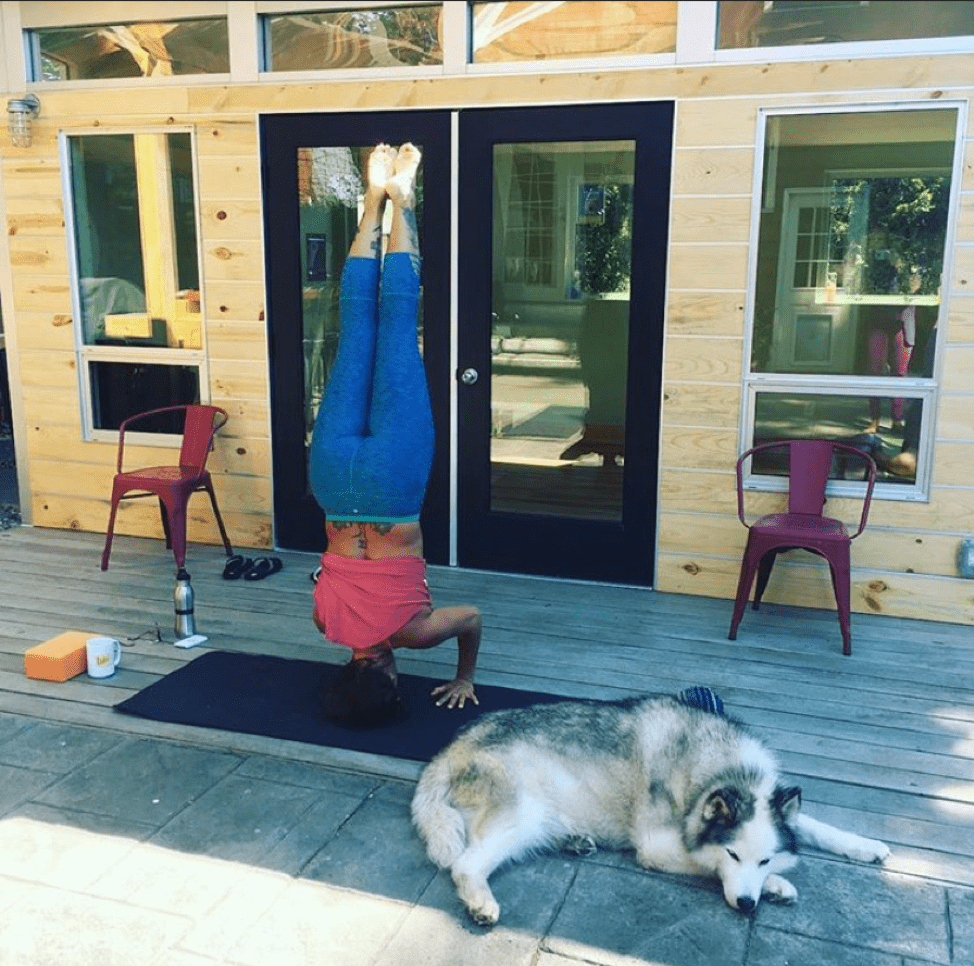 (Photo Credit: Instagram User @suthernyogipdx, at https://yogatoyoupdx.com/)
6. The Multi-Media Creative
For the writer, blogger, vlogger, podcaster, filmmaker, editor, composer, DJ, or bearer of all aforementioned hats and more…
Your needs are ever-changing. One day, your work demands soundproofing be done. Another day, you need to convert the space into a photography studio. Check out our Boreas, featuring inviting French doors, for a flexible, intimate work environment that can comfortably entertain anything from a formal documentary interview to a piano lesson to a standard conference call.
7. The Adventurer
Every explorer requires a basecamp. Embrace your wanderlust by designating a space just for you to plan, tinker, and store your gear in advance of your next expedition. Your She Shed could be the place to park your motorcycle, converted camper van, mountain bikes, ATV, skis, surfboard, kayak, climbing equipment, or whatever it is that spurs your sense of adventure…
Outfit the ultimate garage with a Summit Series.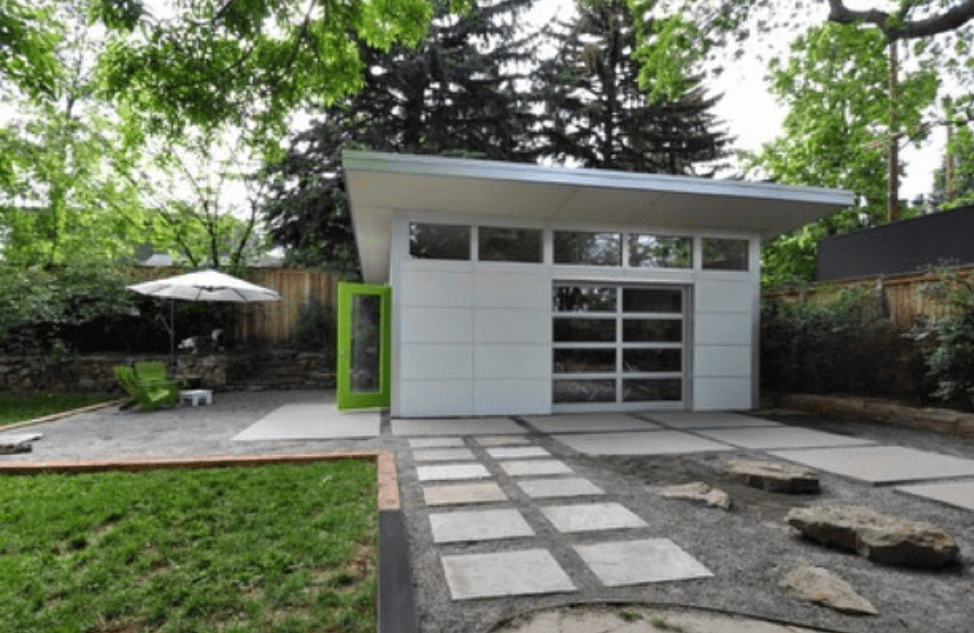 8. The Hostess
You're never too old for a Girl's Night In, barring you have the proper entertainment center. Exuding elegance with its contemporary interior design features, a Portland Series represents the ideal clubhouse in which to gather around with your gals regardless of whether it's Bravo or Football night.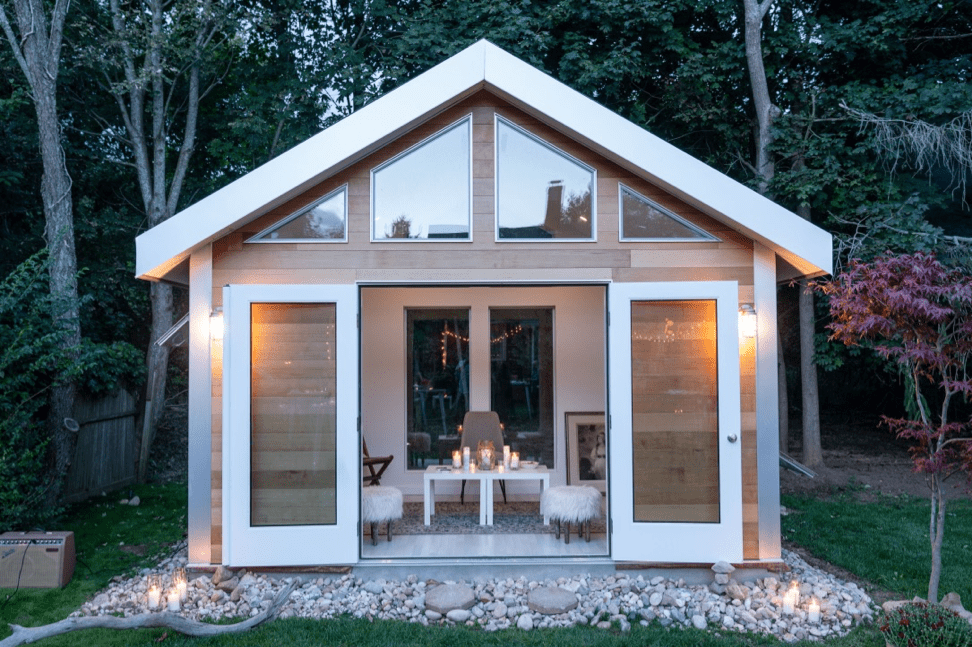 9. The Supermom
You're on a mission to design the ultimate playroom, and also to rescue your dining room table from any more of those art room mishaps. In the absence of a basement, your She Shed offers the consummate family flex entertainment space. A Portland, Summit, or larger Signature Series could be the perfect venue for hosting movie nights with the kids. During the colder months, stargaze alongside your children by setting up a telescope in front of one of our high-efficiency glass windows. This could be a place where many fond memories are made. For you, your backyard retreat is to be shared closely with loved ones.
10. The Do-It-All and Then Some
You're the type of woman that has multiple balls in the air at all times. You might also own a treadmill desk. You appreciate multitasking and multipurpose furniture. When you're trying to have it all, you need a She Shed that does it all. For you, a Summit Series can do just that. Convert your She Shed from a workspace to a workout space to an entertainment space to a guest house. Who says you can't have it all? With turnkey kitchen and bath interior options, all of that and more is possible.