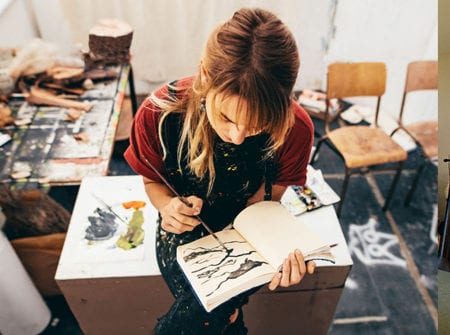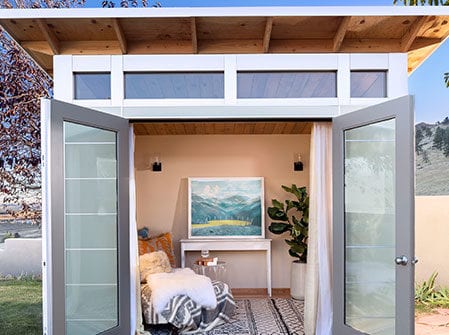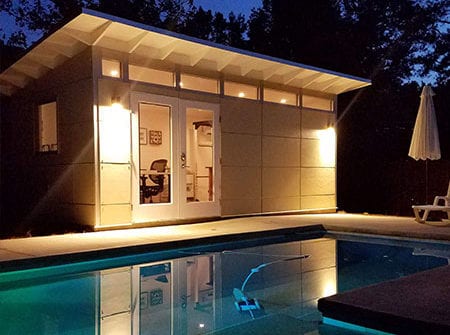 LIFE'S NOT FULL
WITHOUT CREATIVITY
Studio Shed is a national leader in the rapidly growing market of smart, well-designed, prefabricated backyard sheds.
See One Family's Shed Story
THIS IS WHAT WE DO.
We can help
Designing award winning modern sheds since 2008

5 out of 5 star rating on Facebook

Made in USA
STUDIO SHED IN THE NEWS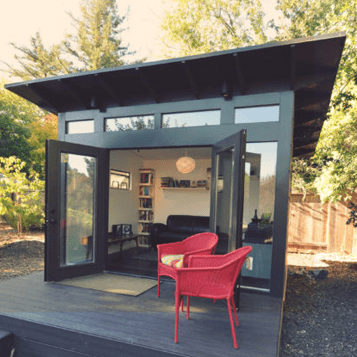 "It's the instant office – or as close to one as you might get."
- LA Times -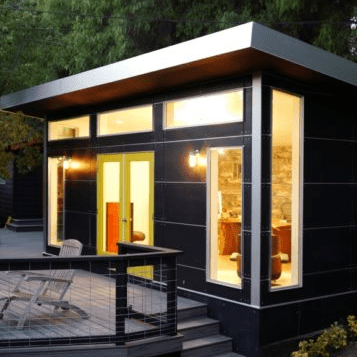 "A prefab shed that provides refuge for work and play."
- Dwell Magazine -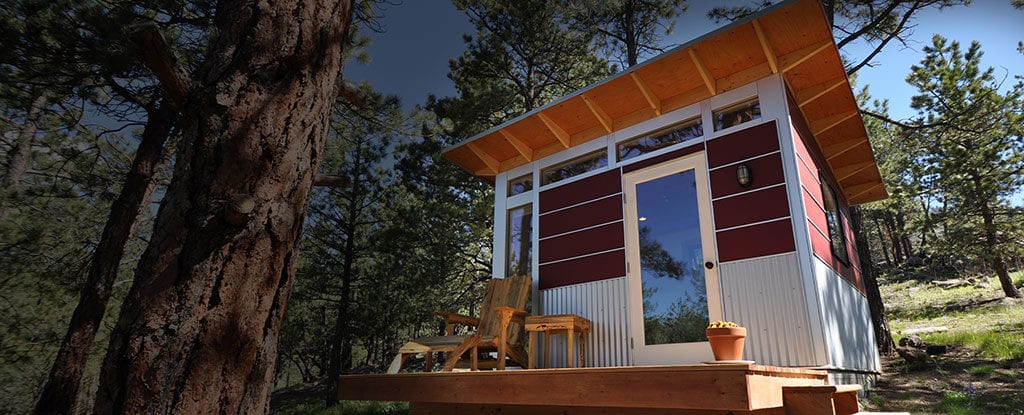 WHY FREESTANDING MODULAR
Adding more space to your home has never been easier thanks to the rising popularity of freestanding, or detached, modular addtions. Built entirely within a factory, delivered to your house, and installed quickly and without disruptions caused by a traditional remodel, these prefabricated backyard sheds offer a number of benefits that make them a prefered choice over their "stick-build" or attached counterparts.
Products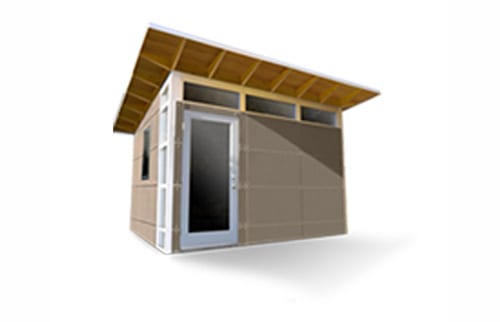 STUDIOS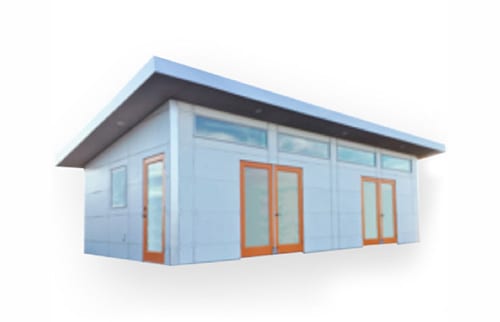 DWELLINGS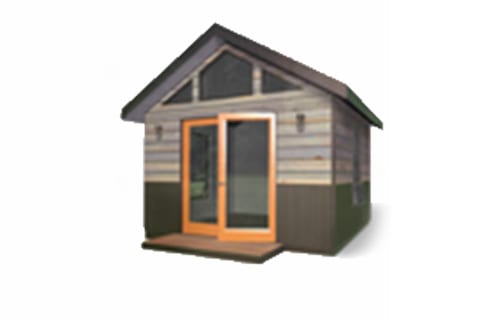 PORTLAND
How It Works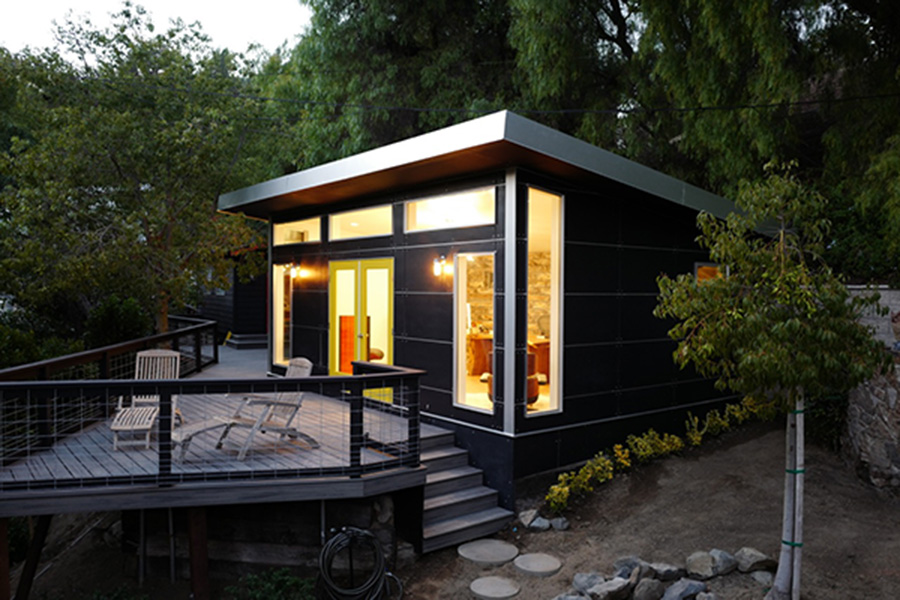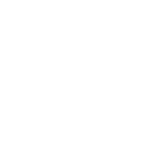 BUILT TO A HIGHER
STANDARD
Watch the video to learn more about what makes a Studio Shed the ultimate backyard upgrade.
SIGN ME UP
Join the Studio Shed Nation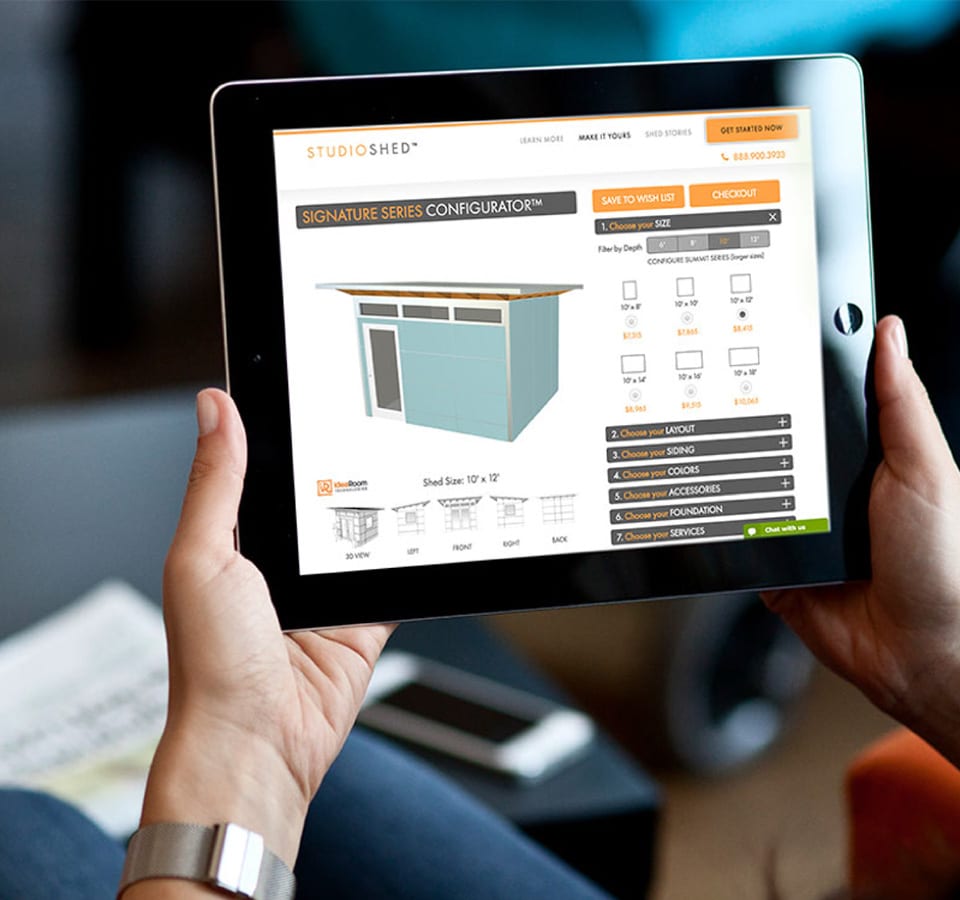 MAKE YOUR ESCAPE
One shed does not fit all. Our innovative modular system allows for tremendous customization. There are millions of combinations of sizes, door and window placements, and colors. All thoughtfully designed to work together.