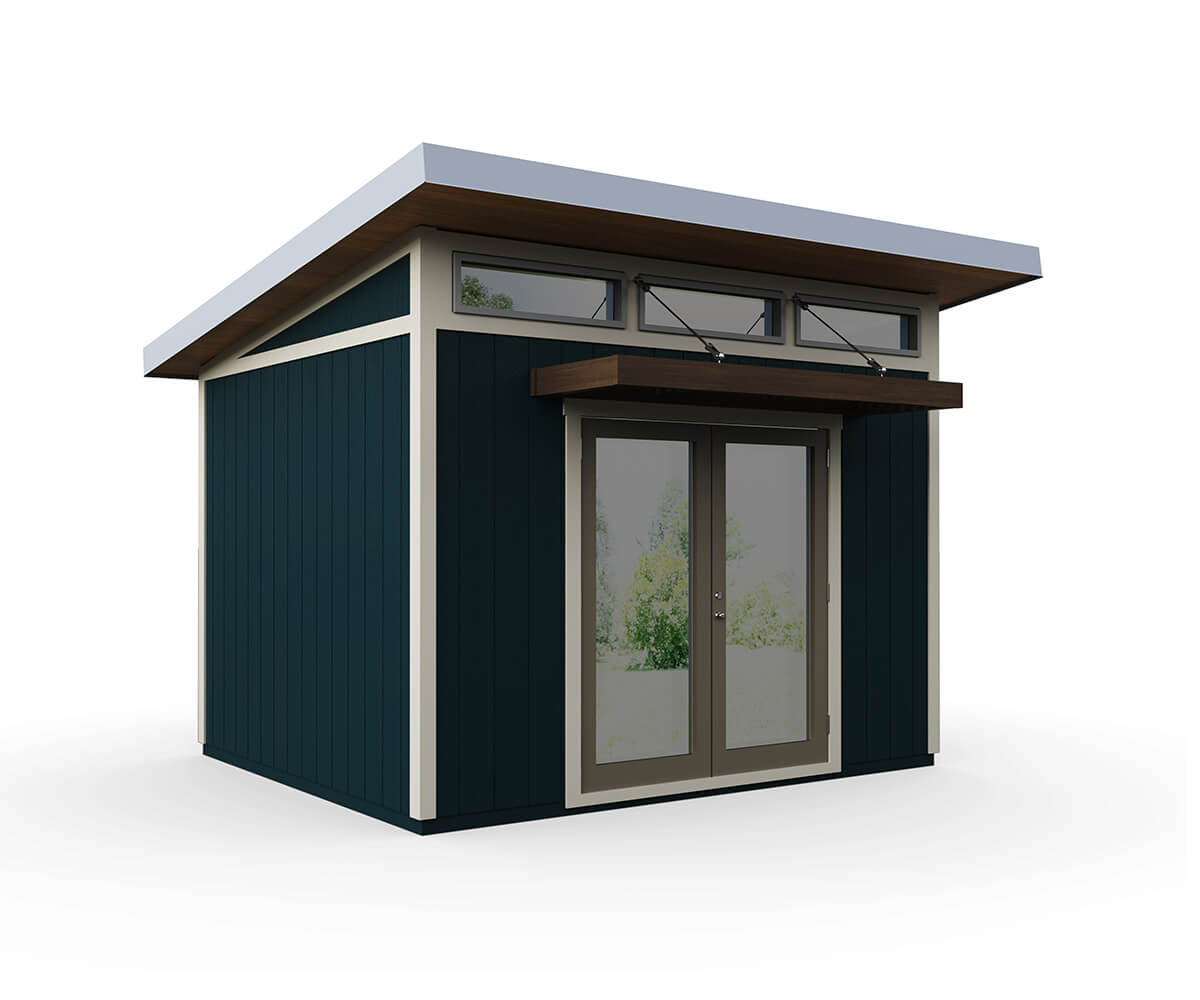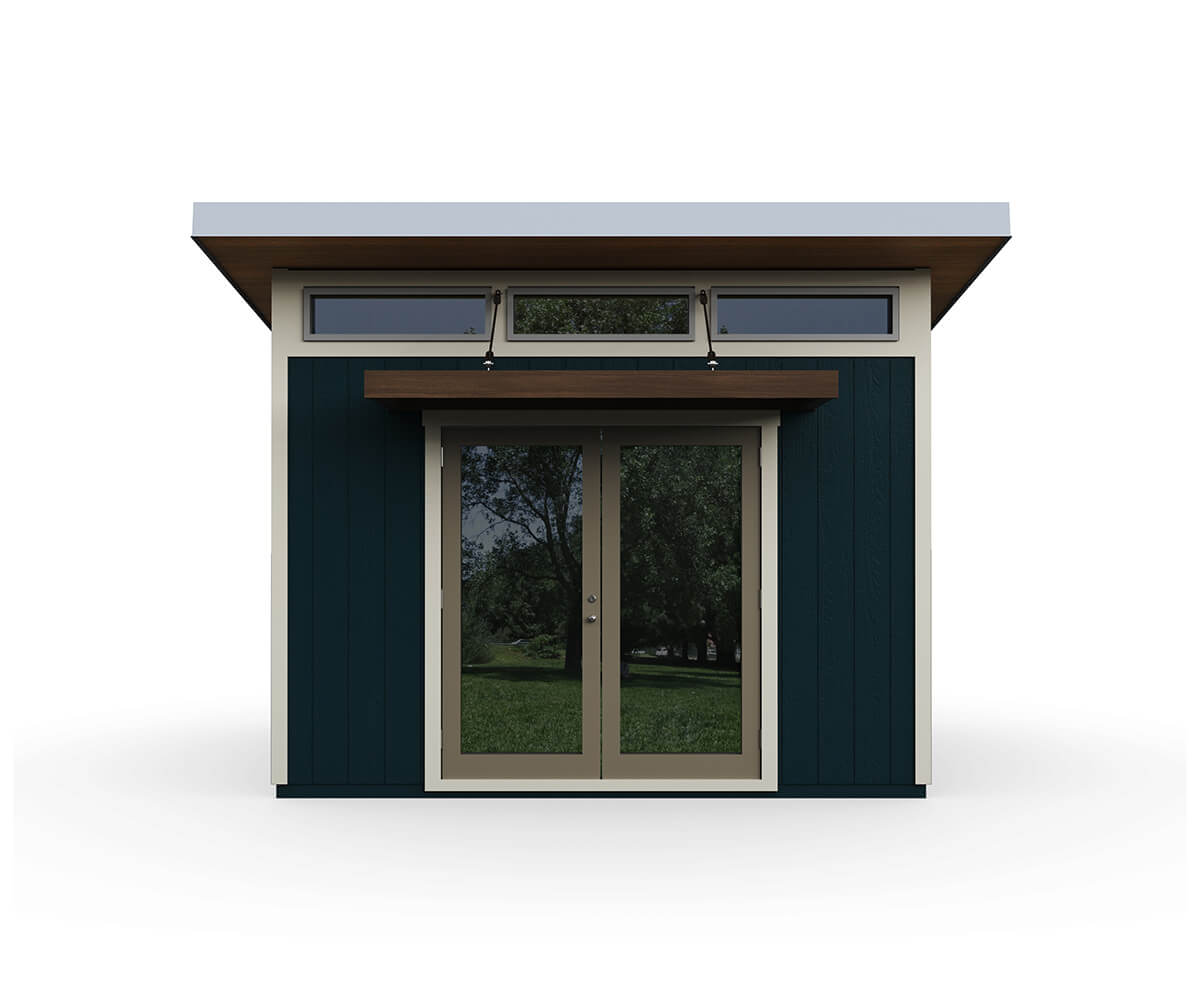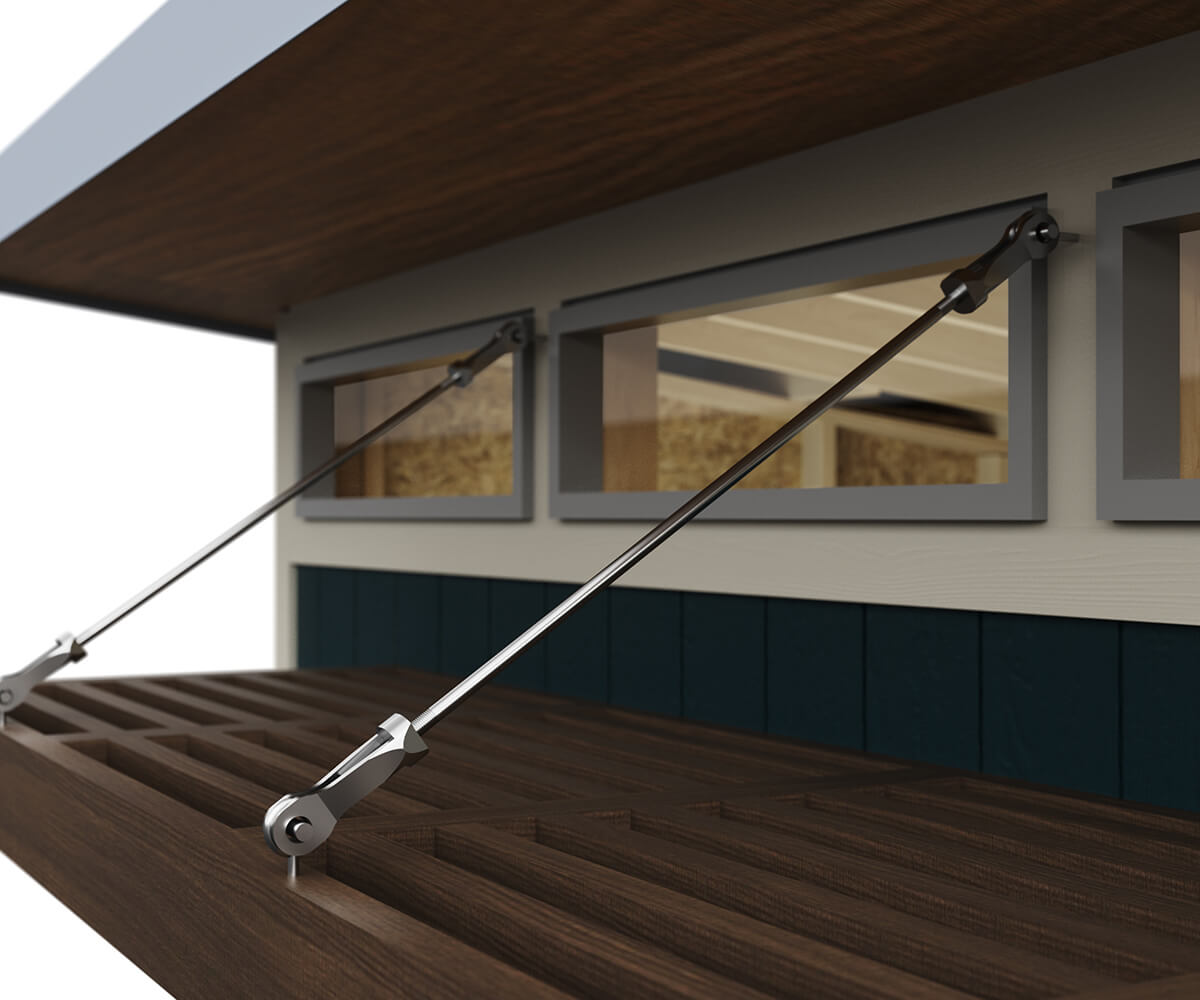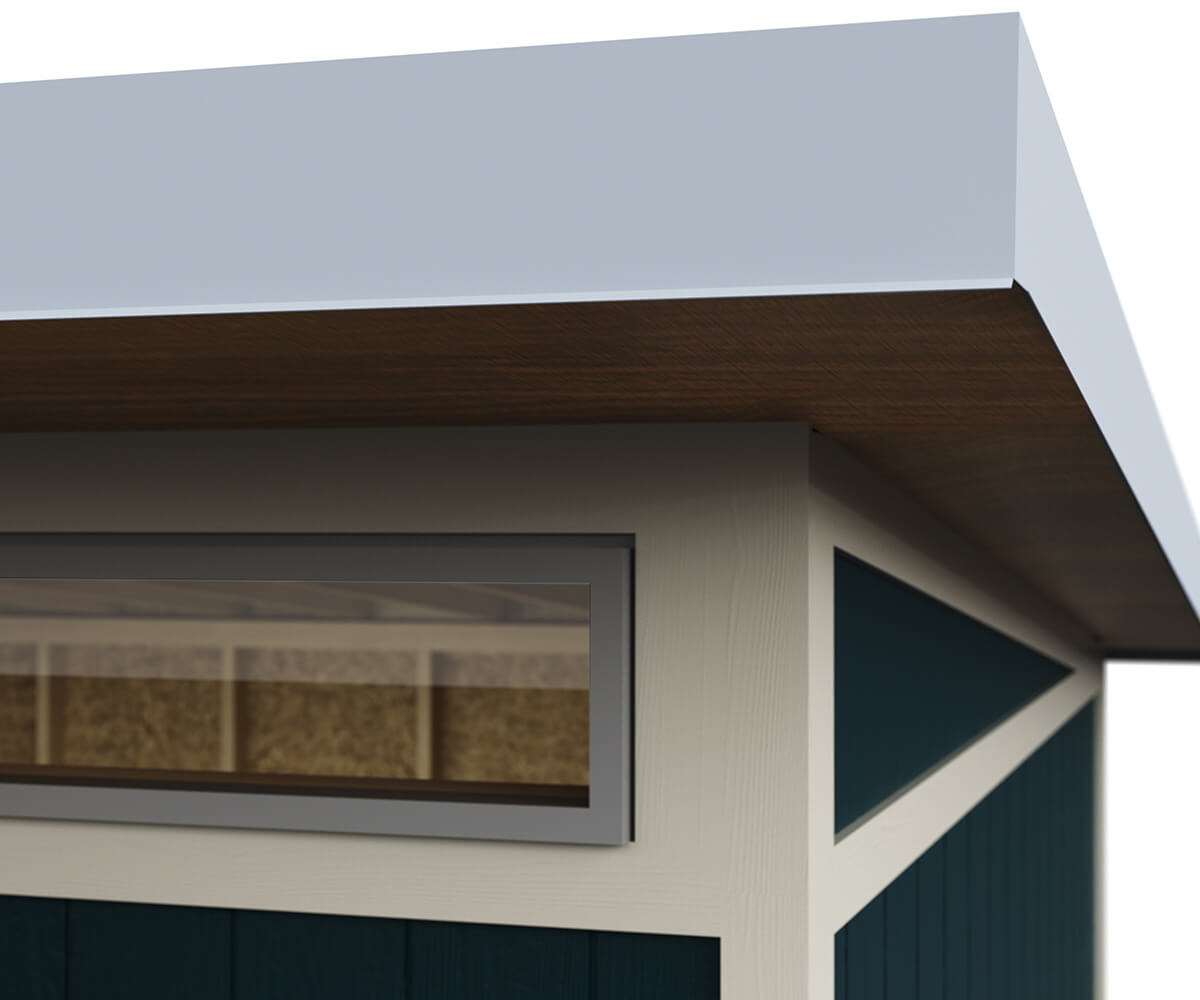 Flatiron
10x12 (120 SF)
Premium Storage Model
Product information
$14,569
List price: $17,489 Save $2,920!
Heavy-duty rafters 2×6 and Galvalume roof system
72″ residential grade french doors
Integrated over door redwood pergola
Three transom windows
22 1/2″ x 60″ operable double-pane window
Brushed aluminum trim and pine board soffits
* Installation and shipping included. Not available in all areas.
** Includes paint package. Choose your paint and other options during your scheduling call.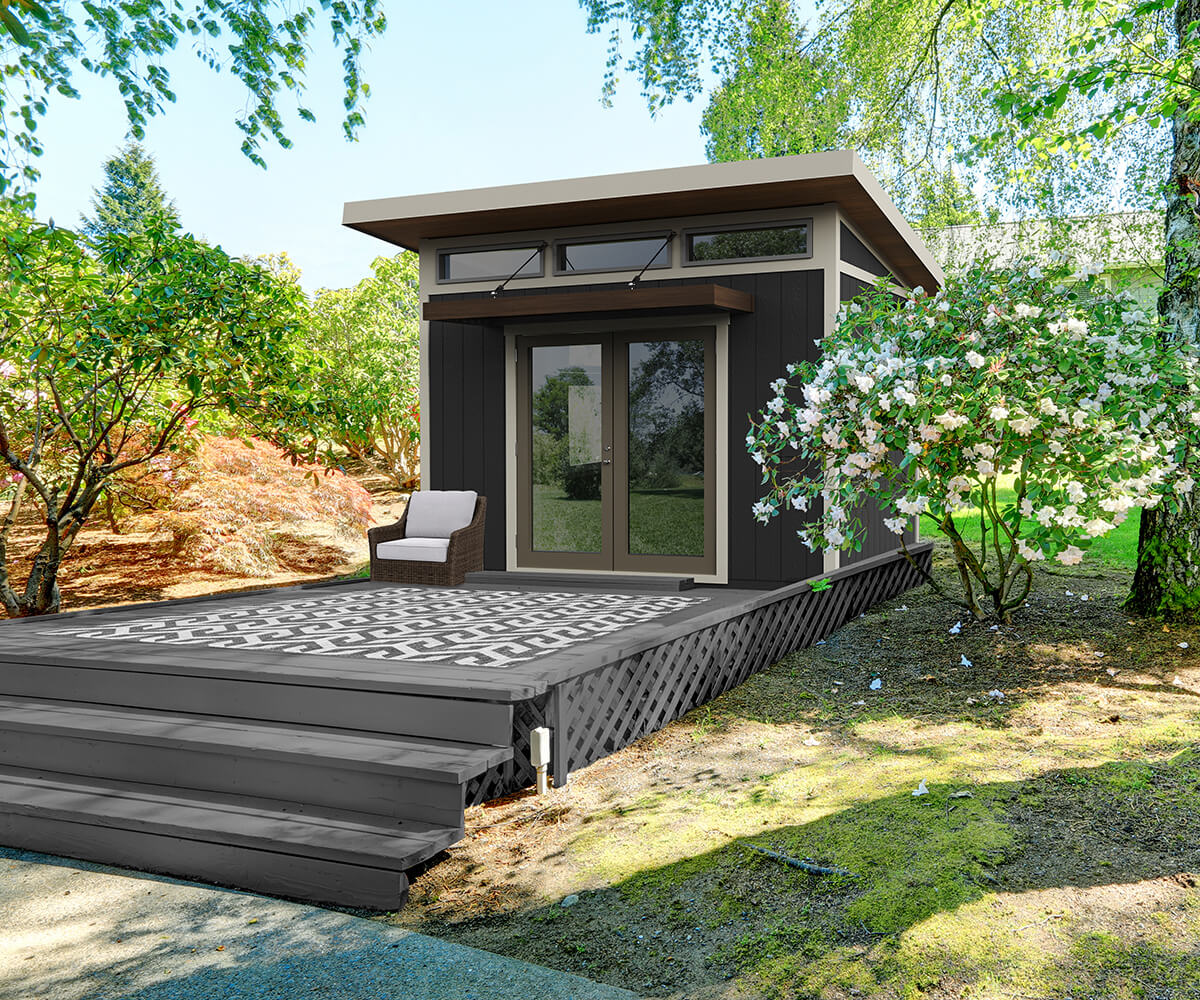 Standard Features
72" FRENCH DOORS

Stylish doors provide sophistication and plenty of sunshine

TREATED LP® SIDING

Resists rot, decay and insects.
Factory primed & ready to paint

RIGID 2X4 WALL FRAMING

Stands up to strong wind and heavy snow loads

HEAVY-DUTY TREATED FLOOR

Built beyond industry standard to hold your heaviest equipment

GALVALUME® ROOF SYSTEM

Heavy-duty 2×6 rafters and galvanized steel roof system

CONVERSION READY

Ready to be converted into a place for work & play
Flatiron 10x12 Specifications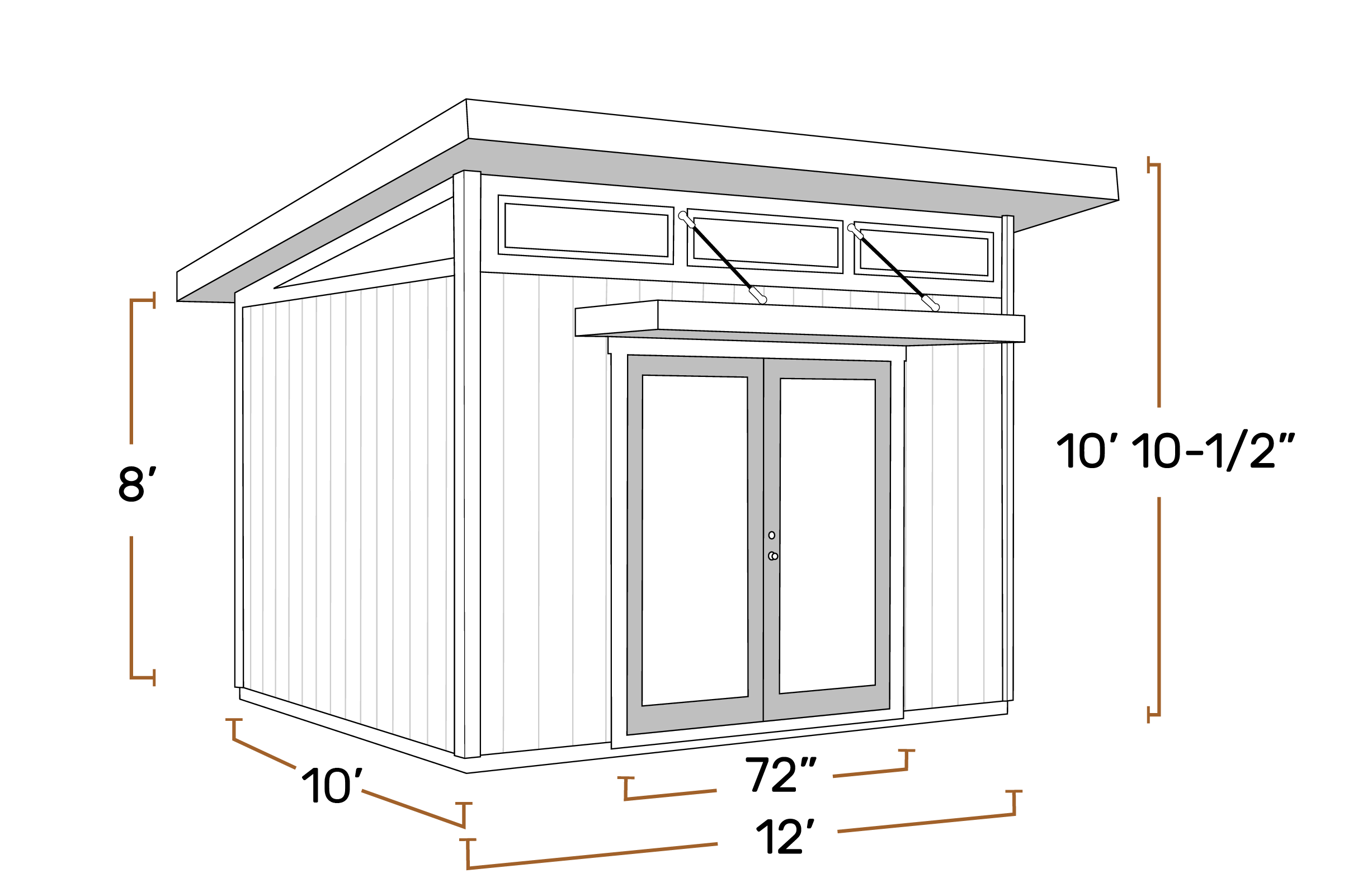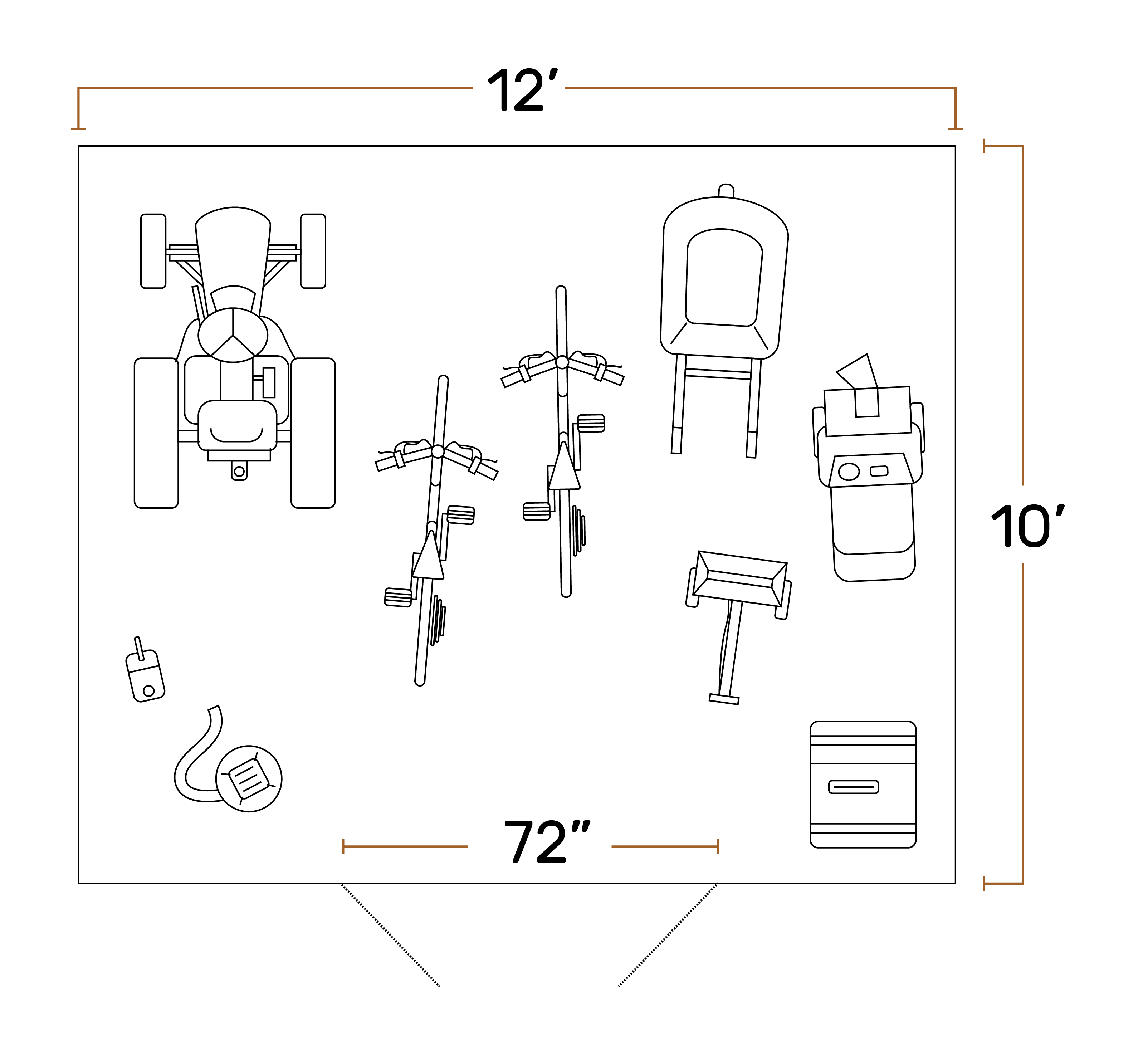 Common size: 12' x 10' x 10' 10-1/2"
Cubic feet storage: 1,098
Square feet storage: 120
Sidewall height: 8'Back & 9' Front
Peak height: 10' 10-1/2"
Door opening: 71-1/2" W x 78-5/8"H
Window dimensions: 22.5" x 63"
Warranty: 10-year divmited warranty. 1-year labor warranty
Vents: Two vents
Type of floor: Heavy-duty treated floor
Floor joist spacing: 12"
Floor weight capacity: 52 lbs./sq. ft.
Aluminum threshold: included
Wall Framing: 2x4 construction
Stud spacing: 24"
Number of rafters: 8
Rafter spacing: 16"
Drip Edge: included
Roof pitch: 2/12
Overhang length (Front): 23-1/8"
Overhang length (Sides): 11-5/8"
Max roof load: 30 lbs. per sq. ft.
Max wind resistance: 90 m.p.h.
Type of door handle: Chrome locking handle
Type of Door Hinges: Mortised into pre-hung doors
Assembled weight: 2,101 lbs.
Siding: Siding is primed and ready to paint (paint sold separately)
Paint & Caulk: Trim: 2 qt.. | Siding: 3 gal. | Caulk: 3 tubes
Roof system: Heavy-duty 2×6 rafters and galvanized steel roof system
Premium Storage Models
Outdoor wood sheds delivered & assembled within 2-4 weeks
Each model has premium features that typically cost extra.