Born from a real (and wheeled) need: Shed>Studio>Studio Shed
It started in 2004, in Boulder, Colorado. Jeremy, my good friend & Studio Shed Co-Founder, and his wife Heather needed extra storage for their many mountain bikes. At the time, they were both racing bikes at the elite level. They lived in a small, post-war ranch-style house in Boulder (1200 sqft), and their garage was overflowing with bikes. Jeremy, being a great builder and project guy, needed some extra storage. Researching the shed market he really couldn't find anything that he liked. So, he designed and built the first Studio Shed pictured here, from scratch.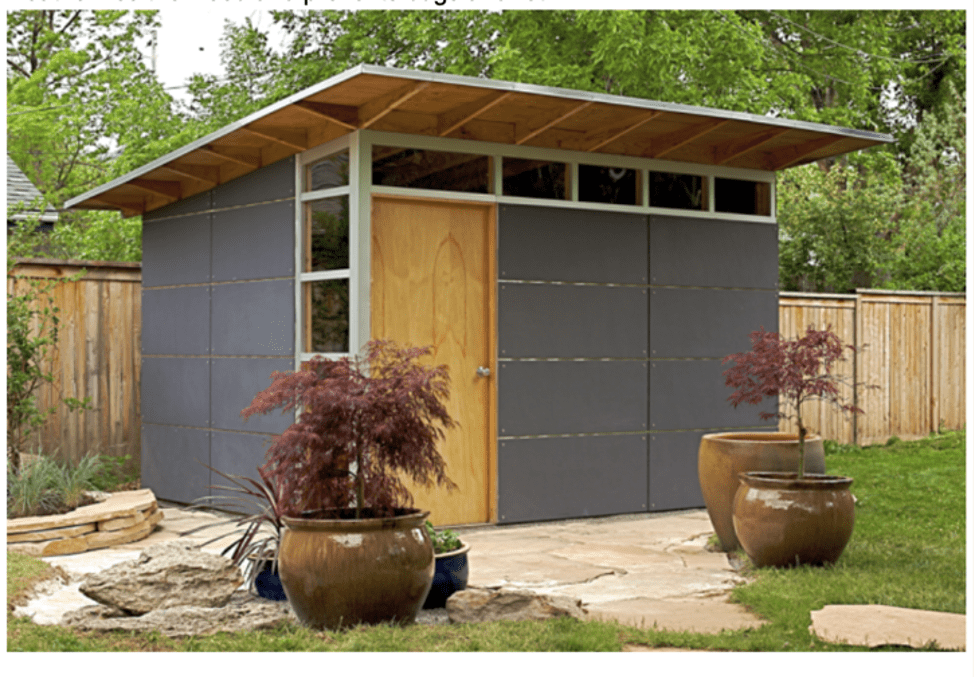 (JN's original bike shed). Design hasn't really changed that much on our Signature Series.
When he finished it up, and had all his bikes well-organized, along with a ton of other stuff in there, I thought, well, of course I need one now too. I also lived in a small house, no garage, and my shed was an old tin thing that was falling apart and stuffed. So, I built the unit pictured below. Wanting a more "rustic" feel, I decided to put the metal wainscot on mine, which proved to be great for protecting it from random rocks hitting it from the lawnmower. What's interesting, is while Jeremy and I both share a love for contemporary designs (be it product, architecture, etc.), Jeremy leans more modern, and I lean more traditional. This really helped with defining and evolving our product line over the years – yin and yang so to speak. We also share a rich ancestral heritage in architecture, with both of our grandfathers being architects.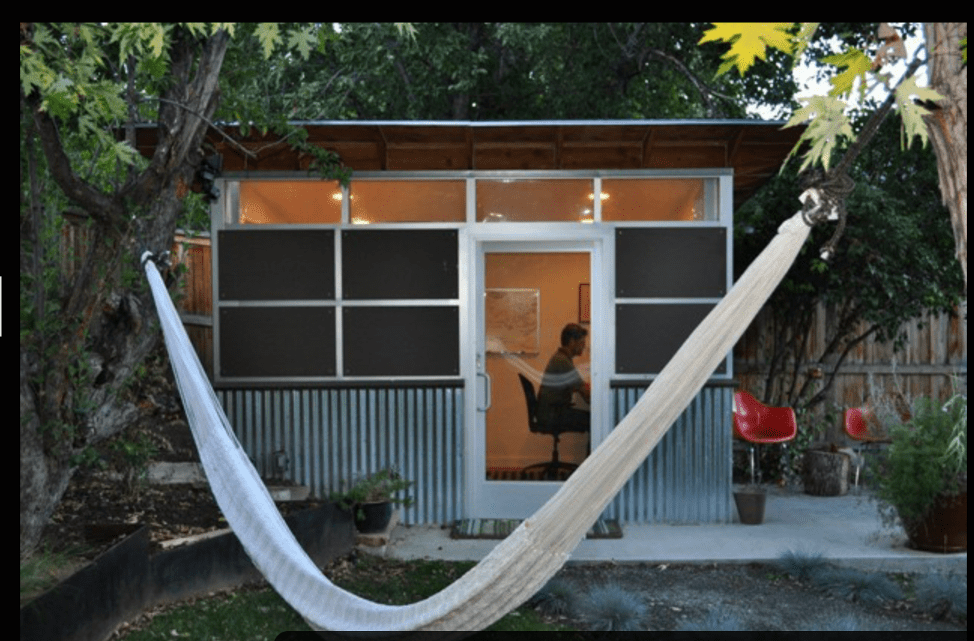 (2008) This is post finished interior, but you can get a feel for the exterior difference over Jeremy's.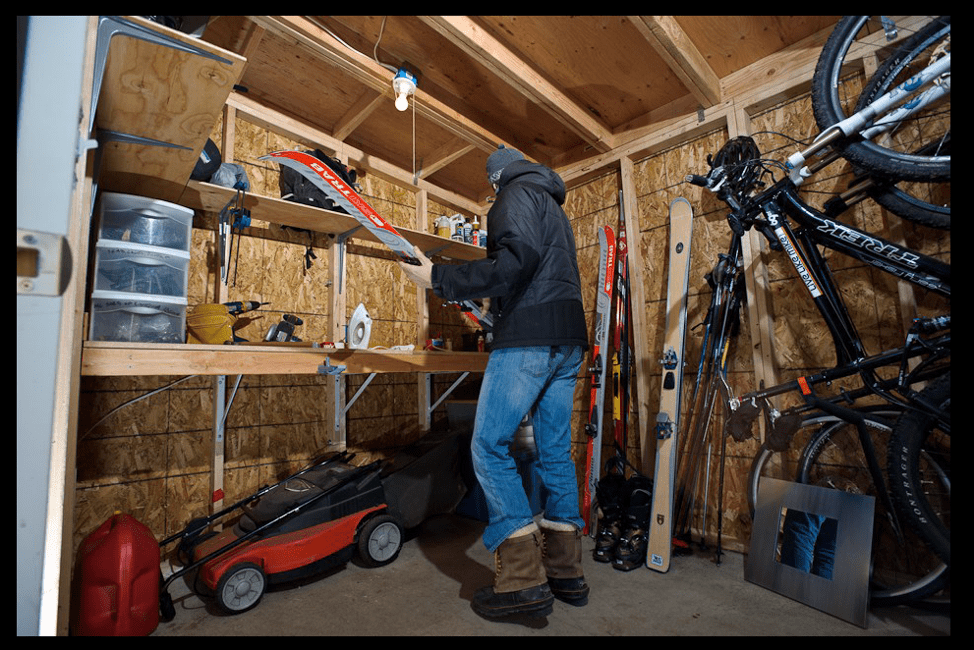 (2005) Waxing ski's before heading out to the backcountry.
Come 2007, I was working out of my home in a small guest room/home office, and doing a few things: wrapping up a business I had started in Denver in 1997 (we sold to a great company out of Indiana, and proud to say, many of our original employees still work there). I also tried, and failed, starting an eco-friendly mountain bike clothing company called Verde with my good friend Walker Ferguson. The world was just heading into a recession and while it was an amazing product line and brand, it was just really tough with self-funded capital. Walker now works at Patagonia managing their field testing program, which his dad, Duncan, had done before. It was awesome working with both Walker and Duncan, and helped paved some of the practical simplicity of product design. The drawing below still hangs in my office wall and gives me a ton of inspiration daily (stay outside, persistence, grounding, art), and of course Patagonia remains a huge influence on what we do here at Studio Shed. In fact, their CEO Rose Marcario has a unit in her backyard, and we donated a unit to the Ojai Raptor Center (one of Patagonia's 501 C3 partners).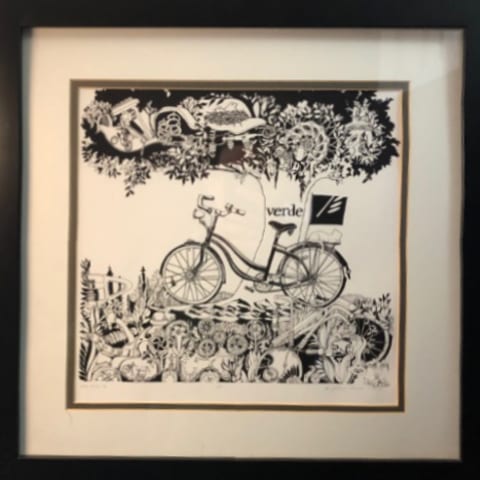 In late October of 2007, myself, Jeremy and several friends were having a BBQ in his backyard. I vividly remember, while looking at his Studio Shed sipping on a cold beverage, saying, "you know, I think there is a business here. If we could panelize these, make them super easy to go together, like Lego's for adults... allow anyone to put them together... there doesn't seem to be anyone doing exactly this." So over the next year, after research, debate, inspired conversation, and endless rides, we decided to incorporate. We launched a simple, yet cool little website, and offered two storage models – 8 x 10, and 10 x 12. Shortly after, we got some quick bites and some good press.
A couple months later, with me still working out of our small house, I decided I needed to get an office, but couldn't afford rent at that time. So I finished out the Studio Shed in my backyard. Within 3 days, I had it insulated, drywalled, put some flooring in, and it was done. I also built another unit to be the storage shed. Both of our units (Jeremy and mine) were 120 square feet – plenty of space. On day 4, the unit was fully complete, and I added a desk, some chairs, a little fridge, and was all set and working.
My home office setup was simple and comfortable. An L-shaped desk against the wall, a couple of chairs, a coffee table, and some nice artwork from my friend Susie Billings (Susie did the awesome and massive artwork for the Patagonia Boulder store). Eventually I spruced it up a bit more, with a rug and a little fridge. This little space was our "Headquarters" for our first two years in business (2008 & 2009). Here you can see a (much younger) Jeremy working at one of our desks. As far as heating and cooling, here in Colorado, we mainly just need heat, so I used a little space heater. Over the years, customers in warmer areas, would just use a mini-split (which we offer today).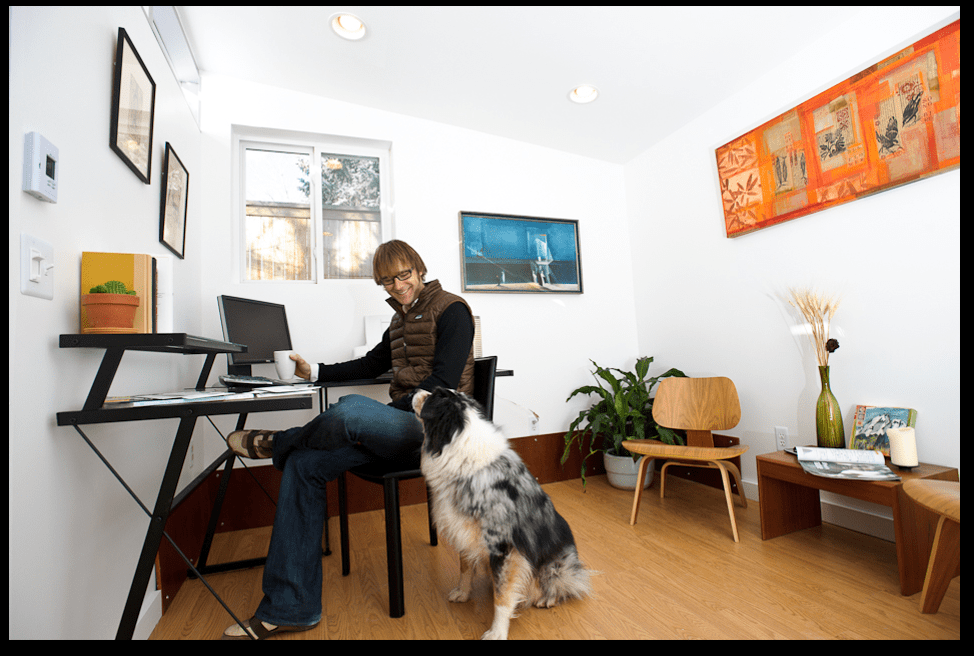 (2009) Jeremy and Brava in Studio Shed HQ.
As the President of Studio Shed, I do need to come into work to be with our 30 employees, our factory, etc., but usually work from home about 1 day per week, and it's such an awesome feeling - save a little time on commute, change of scenery, see the kids more. I certainly would work from home more, and plan on getting back to more of that.
We remodeled our home about 5 years ago to accommodate the growing family. I gave one of the Studio Shed's to my neighbor, and the other one was reclaimed and repurposed. I still have a Studio Shed in my backyard: A Summit Series (the first, and custom) with a breezeway, and attached Studio, which is mostly a room for 3 girls to play in (and destroy), and works as an extra guest room.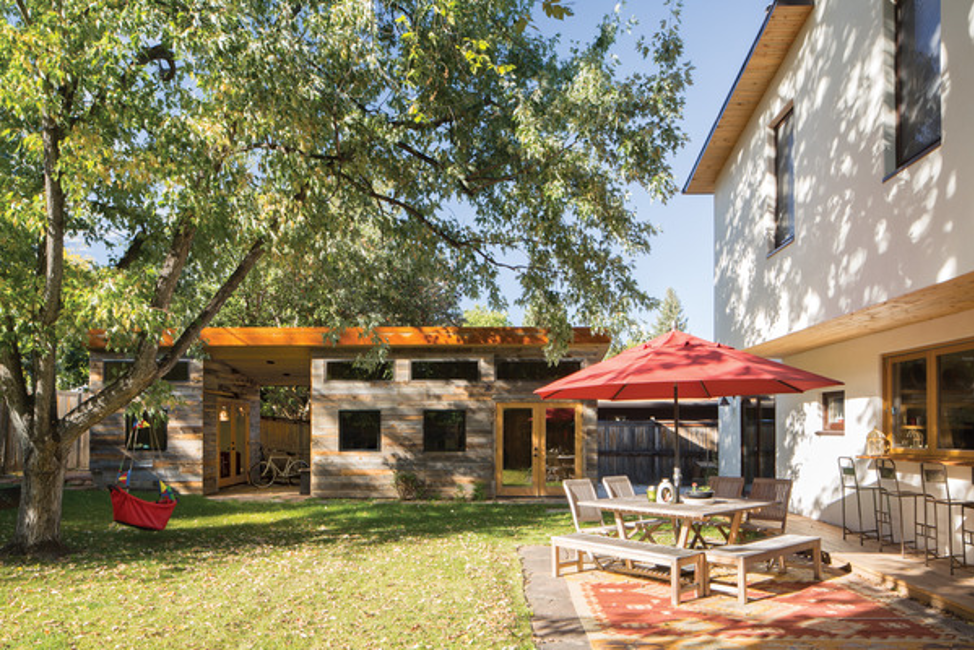 My custom Summit Series (garage on right, Studio on Left) with reclaimed Wyoming snow fence siding.
And today, of course, we're pleased to have provided easy solutions to thousands of homeowners across the country, Canada, Alaska, Hawaii, and even the Caribbean. Uses range from simple backyard office sheds, accessory dwelling units, and even homes. We've also engaged in several commercial projects with Google, MGM, the Superbowl, and many stadiums, parks and rec, and even built a 4000-square foot kindergarten in Lake Tahoe. And, several of our employees work out of their Studio Sheds, like Gregg Crandell in Newport Beach California. Gregg and I have worked together since inception, and whenever I visit him, I have backyard envy. Love those California lemon trees. Here's a video of Gregg.
It's been a fun ride, and Jeremy and I still ride together. We try to get out about once a week, reliving great memories, trials and tribulations, and of course, dreaming about the future, and all those rides yet to come.
Check out our original Studio Shed story in the LA TIMES.